Since 1911, International Women's Day (IWD) has championed the achievements and strength of women around the world – in 27 countries it's even a national holiday. This global day of celebration highlights the social, economic, and political achievements of women and marks a call for action towards greater representation of women. International Women's Day events are a great way to bring colleagues and organisations together to honour the women of the past, present, and future and learn more about issues women face today.
The 2022 theme for International Women's Day is "#BreaktheBias", since it's estimated that almost 60% of women regularly experience bias in the workplace. Organisers are asking us all to imagine a gender-equal world and are looking to inspire creators to hold International Women's Day events aimed at shining the light on gender bias, stereotypes, and discrimination. To help, we've come up with 10 International Women's Day event ideas that align with the International Women's Day goals of celebrating women's achievements, raising awareness against bias, and taking action for equality. We hope these will inspire you to organise your own amazing event.
International Women's Day event ideas from our creator community
To help get you started, here's an innovative event from a local creator dedicated to Black women and their intersecting identities.
CurlyTreats Festival – Dear Black Women
Social Impact Entrepreneur Vinna Best knows a great deal about racial bias and discrimination. Looking to connect with other women who enjoyed wearing their hair naturally, she decided to stop relaxing her afro hair in 2007. Noticing a lack of support, she identified a need for an event where women could be empowered and learn to wear their natural style with pride.
"I yearned to connect with women like me, women who wore their afro hair out – in person", Vinna told us. "The mainstream beauty events didn't consider afro hair care, so I visited several beauty events targeted at Black women hoping to find solace, but I was left disappointed."
So, in 2013, Vinna created CURLYTREATS Festival to address the needs left out of the market. Tickets for the event sold out and the festival is now in its ninth year. The event has developed into an intergenerational safe space where Black women of all ages can, without judgement, connect, converse, contribute, and collaborate.
"At first, CURLYTREATS Festival focused on connecting women with afro hair with experts who teach how to care for their textured hair through a series of interactive talks, presentations, and hairstyling demonstrations. Over the years, it has developed to include wellbeing and social issues such as hair discrimination," Vinna says.
The event has always acknowledged the labour, sacrifices, and inspirational contributions of dedicated pioneers, as well as promoting the Black British women who have continued this exceptional work: "There are many Black British women making positive changes in the UK, it's about time that they are celebrated too".
To help support the International Women's Day theme of #BreaktheBias, this year the CURLYTREATS Festival introduces Dear Black Women – a programme of cultural, beauty, literary, solutions, and wellness events. A key aim of these programmes is to challenge social stereotypes around women from Black backgrounds. "Black women are known to put the needs of everyone else first. The damaging 'strong Black woman' stereotype means there is an unrealistic expectation for Black women to be resilient, independent, self-sacrificing, and have unwavering strength", says Vinna. "At the event, the wellness space emphasises that we matter too and is a reminder to be kind to ourselves."
In the solutions element of the festival, CURLYTREATS aims to address the stereotype of anger placed on Black women. As Vinna notes, "everyone has an array of emotions. Yet, in society, Black women are considered to be aggressive, unnecessarily annoyed, and easily irritated – stereotyped as 'angry Black women'". Sessions will include the erasure of Black women's contributions, Black femicide and domestic violence, Black mental health, and how to get involved with the organisations doing the work to combat these issues.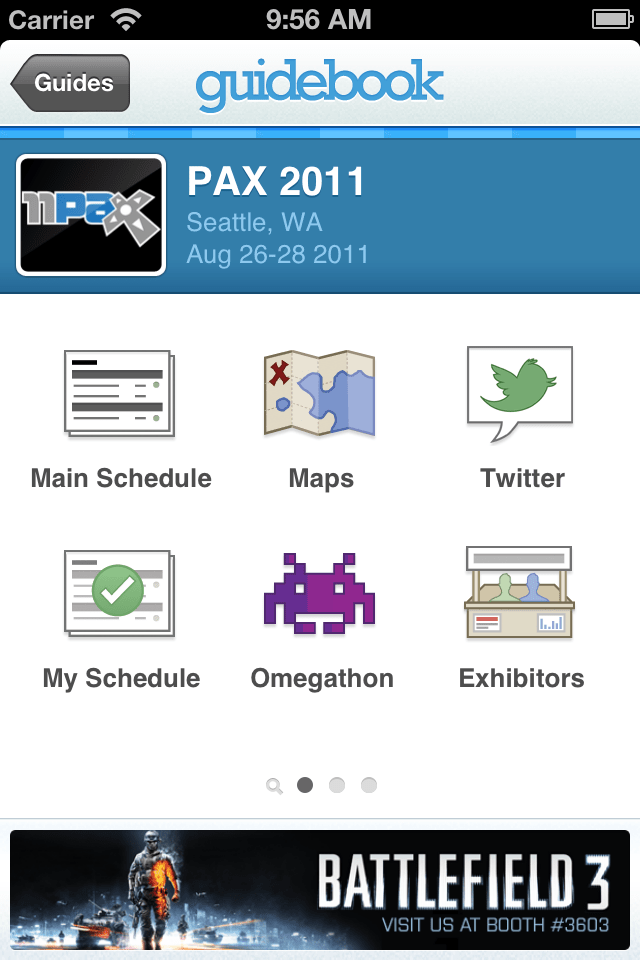 For Vinna Best, there is no doubt that all the hard work is worthwhile: "The highlight is receiving feedback from attendees and exhibitors who have participated at previous events".
Ideas for celebrating international women's day
1. Host a panel where experts and thought leaders discuss bias
If you need International Women's Day ideas for your corporate event, consider having panellists discuss an important topic like gender bias in the workplace. According to McKinsey's Women in the Workplace 2021 report, women, particularly women of colour, are more likely to have lost their jobs during the COVID-19 crisis. Now, more than ever, organisations need to have frank conversations about the way bias impacts their employees.
2. Interview a woman or woman-run organisation making a difference
Women's issues intersect with other important issues in the world, like systemic racism. For your women's networking event, interview a woman or representative from a female-founded organisation that's making an important difference in their industry. Supporting marginalised groups provides a real opportunity for you as a creator to demonstrate your commitment to inclusivity.
3. Host a Q&A with a group of successful women
Bringing together a group of successful and innovative women is a great way to showcase talent in a variety of industries. Follow our tips for finding great speakers to make sure your attendees are excited and engaged.
4. Plan a workshop that focuses on inciting change in your community
Community events are an important and innovative way to create positive change in your local area. Follow the lead of Technocamp, who will be hosting For the Girls – an event showcasing work aimed at encouraging more girls into STEM-based subjects.
5. Host an event that directly impacts your community
Interested in raising funds for women's rights? There are many great organisations to support. To give back with a more hands-on approach, research local women's shelters and volunteer your support or find out what donations they need the most. Many women's shelters are always looking for essentials like feminine products, deodorant, and shampoo and conditioner, so consider hosting a collection alongside your event. For women who are looking for employment, host a networking event or job fair, offering help with CV writing and preparing for interviews.
6. Put together a showcase or concert featuring works by women
There are so many creative women to celebrate out there. Showcase their artistic achievements in a concert, art show, or author reading. Consider different ideas for entertaining women's social events that highlight women artists. You can even curate the art you're showcasing according to a theme that fits with your events or International Women's Day goals.
7. Give a presentation on significant female figures in history
Everyone could use a little more background on the industry they work in or the community they are part of – especially when it comes to influential women. For International Women's Day inspiration, plan an event where attendees dive into the stories of important women who lay the foundation for organisations and communities like yours. Keep it close to home by inviting the women in executive roles in your community or workplace to share their experiences and role models. Organising an online or hybrid event makes your event even more inclusive.
8. Celebrate the women in your group or organisation with a self-care event
Honour the women you see every day by planning a women's social event with the goal of rest and relaxation. Many spas have packages for corporate or group events, or you could reach out to local yoga and meditation practitioners. Fitness and meditation sessions can be streamed online and can help attendees claim quality time for themselves.
9. Organise an author reading with women writers
Hosting a reading, whether in-person or livestreamed, gives your audience the opportunity to hear great women writers read their latest work. You can set up a Q&A with the audience or pose prepared questions regarding important issues in publishing and the world, such as bias or racism, to the panel of authors.
10. Get children involved in a fun workshop
For family-friendly or school appropriate events, keep kids interested with activities aimed at their age group. We have great tips for creating events that parents and kids will love. Keep things interactive with a topical game such as Bingo designed around influential women in science or literature, or read books that promote girl power. International Women's Day and Penguin Random House has produced a round-up of the best books by female authors and artists.
Plan an exciting and meaningful event
International Women's Day events aren't about giving empty accolades to women. They're an opportunity to raise awareness and celebrate the women who make our world great. Check out Randi Bryant, speaking at our RECONVENE summit 2021 – she has excellent advice on diversity and inclusion. And if you're ready to start planning your own International Women's Day Event, let's get started!