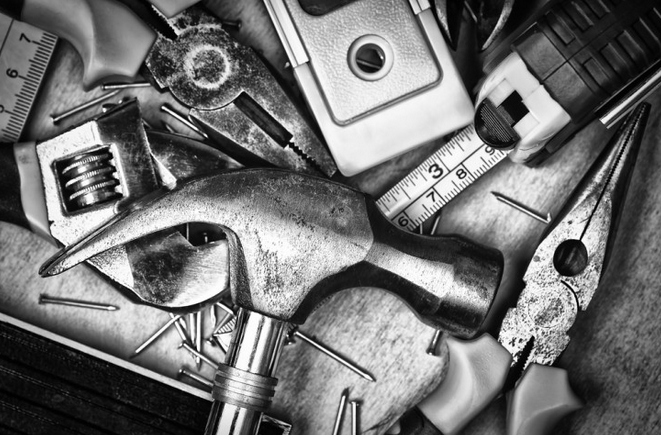 10 Tools To Make You A More Efficient Event Planner
Do you feel like there's just not enough time to do everything that needs doing?
Are you constantly harassed by deadlines and haunted by your growing to do list?
One of the best ways to tackle this is do things faster, and more efficiently, so you can achieve the same outcomes in less time.
Here is a list of popular productivity tools used by event planners of all shapes and sizes (most of them free), that can help you reclaim some 'you time' from your busy schedule.
Project management 
Some events can become beasts, with many moving parts and multiple people or teams working on them. To keep everything in order and help you stay on top of all the different components, why not try using one of these well-loved project management tools?
Trello is a great free app which revolves around adding cards to a shared board, so everyone can see what needs doing, what's progressing and what has been completed. There is a free plan for individuals, and then a per user fee for pro features and teams.
Slightly less visual than Trello, but argulable more fully-featured and aimed at larger projects and enterprise teams, Basecamp is pretty much the grand-daddy of project management software and it's continued success is testament to how much people love it. You can sign up for 2 months free, then plans start as low as $20 per month (for unlimited users).
This isn't really a project management system, but then not everyone wants to learn new software of workflows. If you just want a simple place to be able to store your excel sheets, word docs, presentations and photos; and share them with whoever you want without having to email large files, this could be the choice for you.
Ideas and inspiration
Event planners are naturally creative, and so you'll always be on the look out for new ideas, inspiration and themes to use in your future events. Rather than scraps of paper that get lost (or put through the wash), why not save everything in one place for easy access anytime, anywhere?
Pocket is the 'save it to read later' app. There's just so much to read online (yes, this blog included) that you'll probably always have a reading list of articles you mean to catch up on at some point. Well, rather than bookmark them, or worse, forget about them, you can use Pocket to keep them all in one place, conveniently waiting for when you're ready to read them. It's also completely free!
When you have finished reading something from your Pocket, and if you like it, you can keep it for reference in Evernote (they sync directly). However you can save just about everything in Evernote, from doodles to photos, pdfs to voice recordings. It helps you keep everything organised into notebooks and with tags. Indispensible for anyone who needs to keep track of multiple inputs and ideas each day. It's also free to use the vast majority of its functionality.
 Most of the best ideas come from your audience and community, so it's important to have a simple way of keeping track of what they're talking about, and then ideally to save them straight to Pocket (or Evernote). Hootsuite lets you do this, sorting conversations by topic (via hashtags or keywords), by followers or by lists. It also has a fantastic free option.
Repetitive Tasks
If you find that you're consistently doing the same task over and over again, consider whether If This Then That (IFTTT) could help you to automate it. For example are you always tweeting posts out from your blog manually? You can set up a recipe for that. Creating a spreadsheet of your new followers? You can set them up to do it automatically. Want to add photos of your event to Facebook? IFTTT will let it happen without you having to think about it again. And like most of these apps, it's free to sign up and use!
Events
Many of the apps on here could be equally useful whatever your day job, but if you're day job is planning events, then there are also some pretty great tools out there that can also save you a ton of time.
If you're stilling using excel sheets (or pen and paper) to manage your attendee lists, or trying to manage manual payments etc. then please, stop! Give yourself an easier life, save hours of time, headaches, lost revenue, long queues, missing or duplicate data and angry attendees…just use Eventbrite to make ticketing, registration and promotion a job so simple that it takes just a few minutes to do.
9.  Eventopedia 
Finding the right suppliers for your event can be a pretty time consuming and laborious process. Eventopedia, a UK startup, is working to simplify this process by becoming a 'Trip advisor' of sorts for the events industry, by letting organisers rate and review suppliers.
If you've ever spent the day adding your event to listing sites, then you'll know how repetitive and time-consuming this task can be. Another UK startup, Evvnt was started to allow organisers to submit their event details to dozens (or even hundreds) of relevant listing sites by submitting their info just once. Even better, you can now pull that information directly from your Eventbite account thanks to our recent integration, making it even faster for you to get your event listed. There's a free plan, then paid options for those who want to reach even more media.
Summary 
"Don't work harder, work smarter" is probably the phrase you want to repeat back to yourself next time you feel overwhelmed by your workload. So why not give some of these tools ago and save yourself a ton of time?
– See more at: https://www.eventbrite.co.uk/blog/event-planning-productivity-tools/#sthash.yvy5Ounr.dpuf