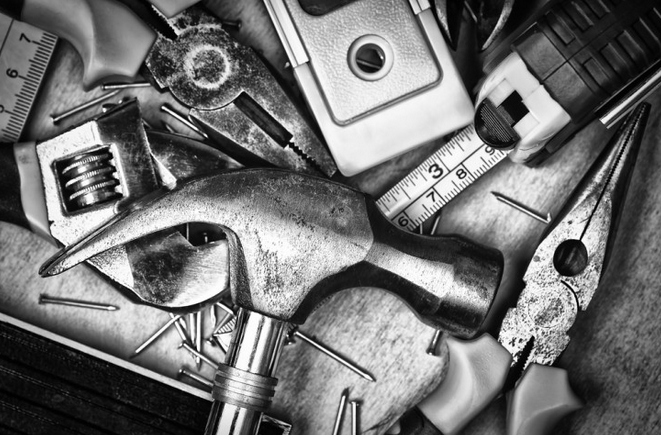 19 Event Planning Tools to Boost Your Productivity
When you're working out how to plan an event as effectively as possible, it's likely you've got multiple to-do lists on the go, detailing everything from hiring speakers to booking the venue. Luckily, there are countless apps and tools out there to help make things simpler and quicker. By boosting your productivity, you can achieve more in less time and feel more positive about things coming together.
Here are some of our favourite event planning tools to use for events of all sizes and types.
Project management 
If your project involves numerous team members and lots of moving parts, stay on top of everything with one of these project management tools. These apps make it easier for everyone to communicate, access what they need, and share to-do lists and tasks.
1. Trello
Keep your project on track with Trello. A free project management app, Trello allows users to collaborate and pin online cards to boards, providing an at-a-glance look at ongoing projects. Colour-coded tabs help you to easily see what's in progress, what has been completed, and any associated deadlines.
Pricing: Individuals can use the free plan, while teams can unlock pro features by paying around £7 per user per month.
2. Eventbrite
Keep all information and data associated with your event, from attendee lists to manual payment processing, in one place with event planning platform Eventbrite. It also centralises and automates time-consuming tasks like registration, ticketing, and promotion so that you can work more efficiently and keep track of the stage that your event planning is at.
Pricing: Eventbrite has three packages. Essentials is ideal if you're looking to get your event sales up and running quickly, Professional gives extra features like detailed analytics, and Premium is suited to large or complex events that need custom solutions.
3. Basecamp
Basecamp helps you to organise project assets and materials in one place, meaning teams can collaborate even when they're apart. The benefits of this event planning app include centralised to-do lists, message boards for quick questions and answers, and automatic check-ins to keep everyone on track. While Basecamp is less visual than options like Trello, it was designed to aid remote working and has long been a giant in the field.
Pricing: There's a 30-day free trial, and then a £70 flat fee per month.
4. Google Drive
If you're looking for a simple and intuitive solution for storing and sharing files, turn to Google Drive. You can upload spreadsheets, documents, and more straight into the drive, or share those you create within Google with others, granting either view-only or editor access. Having all your documents in one place helps with version control when several team members are working from one place.
Pricing: Google Drive is free to use.
5. Slack
When it comes to ideation sessions and team chats, forget about lengthy email chains and try Slack instead. Slack allows you to organise different conversation topics into channels so that it's easy to find what you're looking for. You can also share files and PDFs, and create private chats between just a few members. Overall, it's ideal for quick chats and daily messaging.
Pricing: Slack offers a free plan and three paid options, starting from just over £5 per month.
Ideas and inspiration
Keep note of exciting event ideas and inspiration with these apps. As well as being creative goldmines, they'll help to collate everything together in an accessible way.
6. Pocket
Found something interesting, but don't have time to look at it now? Save it to Pocket. It's an easy way to keep track of all those valuable articles and sources you come across online. You can also share articles to your social channels directly from Pocket. More intuitive than bookmarks and easier to keep track of than multiple scraps of paper, it's a treasure trove when it comes to inspiration-hunting.
Pricing: Pocket is free to use.
7. Evernote
Think of Evernote as your handy digital Filofax. Use it to keep all of your inspiration sources together, from articles saved on Pocket to doodles and scribbled notes. The best part about Evernote is that all your content automatically syncs across devices, so that picture you snapped on your phone is ready and waiting on your PC when you log on. Keep things organised using Evernote's notebooks and tabs functionalities.
Pricing: You can get started on Evernote for free. If you're interested in more storage and pro features like annotations and activity history, choose the Premium (£4.99 per month) or Business (£10.99 per month) plan.
8. Feedly
Simplify the process of hopping from one site to another for interesting content with Feedly. You can search third-party sites directly from the Feedly app, using keywords to find relevant content. You can also personalise the Feedly interface by creating a sidebar with your chosen topics and dropping the sources you find into each. Save content to read later, share with other team members, and view the latest news from your favourite sources.
Pricing: A free plan is available. Or choose one of three paid options, which start from less than £5 per month.
9. Hootsuite
Collate interesting topics and conversations from across social media in Hootsuite. You can even save these directly to Evernote or Pocket, if you like. Search via hashtags, topics, followers, or lists to keep track of what interests you.
Pricing: Use Hootsuite for free. For extra features, you'll want to opt for one of three paid packages. Prices start from just under £30 per month.
10. Pinterest
If you prefer visual inspiration, head to Pinterest. You can pin beautiful imagery to your boards, sorted by topic or interest. When you need inspiration for things like themes, event decor, or fancy dress, you can easily scroll through your boards and click through to the relevant web pages. You can also create secret boards that can only be seen by you and your team for any confidential planning.
Pricing: Pinterest is free to use.
Repetitive tasks
Small tasks can take up big chunks of time if they're at high volume. Simplify your to-do list with these time-saving apps and online event planning tools.
11. IFTTT
Make light work of time-consuming and repetitive tasks with IFTTT (If This Then That). You can configure unique automations for all kinds of tasks, from tweeting content automatically from your blog to creating lists of new followers. IFTTT takes care of the little jobs that can suck up valuable time so that you can concentrate on making your event the best it can be.
Pricing: IFTTT is free to use, or you can upgrade to a Pro plan for unlimited, multi-step automations (£2.85 per month).
12. Eventopedia
Finding the right supplies can be another lengthy process. Instead of trawling the internet, check out Eventopedia, which works as a TripAdvisor for suppliers. Event creators can review and recommend suppliers, so you'll be able to choose reputable and trusted companies.
Pricing: Eventopedia is free to use.
13. Evvnt
Adding your event to listing sites is a great way to promote it and boost your exposure. However, doing this individually can be time-consuming. Speed up the process with Evvnt, which allows organisers to submit details of their events to hundreds of listing sites in one go. You can even have Evvnt pull all information directly from your Eventbrite account using the new integration to make this task even quicker and easier.
Pricing: There's a free plan, or you can upgrade to premium options (between £35 and £1,000 per month) to unlock more features like advertising at trade shows and exhibitions.
Creating visuals
Unless you're a professional designer, creating visual assets like banners and flyers for your event can take up a lot of time. Produce professional-looking materials in a way that is simple and time-efficient using these design apps.
14. Visme
Create anything from slick presentations to engaging infographics with Visme. A simple drag-and-drop interface and fully customisable templates mean it's easy to make a great first impression with your visual assets.
Pricing: Use Visme for free, or choose between three paid plans for extra features like unlimited storage and collaboration options.
15. Prezi
When it comes to webinar tools, Prezi offers impressive functionality to help you take your virtual event to the next level. This app works alongside your existing video conferencing software, adding engaging visuals. Whether you're hosting a live event or pre-recording educational materials, the visuals you create can help to illustrate complex concepts to your audience and keep them engaged.
Pricing: Choose between Standard (£5 per month), Plus (£15 per month), and Premium (£59 per month) plans.
16. Canva
Canva is an intuitive and powerful tool for graphic design and formatting. It offers ready-made templates for common assets like social media posts and flyers, and also allows you to build a brand kit of your brand's fonts, colours, and images.
Pricing: It's free to start using Canva. For extra storage and more stock imagery, choose the Pro plan (£99.99 per year). To collaborate as a team, go for Enterprise (£24 per month per person).
Communication and analytics
Build lasting connections with your audience and attendees with these communication tools. Many also offer analytics functionality, providing you with key data to make your future marketing communications as successful as possible.
17. Mailchimp
Eventbrite's Mailchimp integration seamlessly syncs your attendee list across apps, making it easy to send confirmation, reminder, and follow-up emails to your audience. You can use the simple Mailchimp email-builder from within Eventbrite to create powerful emails that reflect the values of your brand.
Pricing: Get started on Mailchimp for free. There are also Essentials (£9.99 per month), Standard (£14.99 per month), and Premium (£299 per month) plans to choose from, offering add-ons like audience segmentation and comparative reporting.
18. Zapier
Manage your CRM the easy way with Zapier. Particularly useful for large-scale events with hundreds or thousands of registrants, Zapier automatically adds new attendees to a spreadsheet. You can also easily search for specific registrants within your CRM, add notes and tags, and even subscribe specific lists to Mailchimp.
Pricing: You can use Zapier for free, or opt for one of four paid plans, which range in price from around £15 per month to over £400 per month.
19. Workato
Use Eventbrite's Workato integration to automatically sync events, attendees, and contacts with a range of different apps to simplify workflows. You'll also be able to send automated customer follow-ups without the need for complex sorting.
Pricing: Workato is free. When it comes to premium features, you simply pay for what you use.
Taking the hassle out of event planning
When it comes to event planning, a heavy workload is normal. But these tools and apps can help to do some of the hard work for you, so you can concentrate on making your event a success.
Check out even more tools to take your event to the next level.