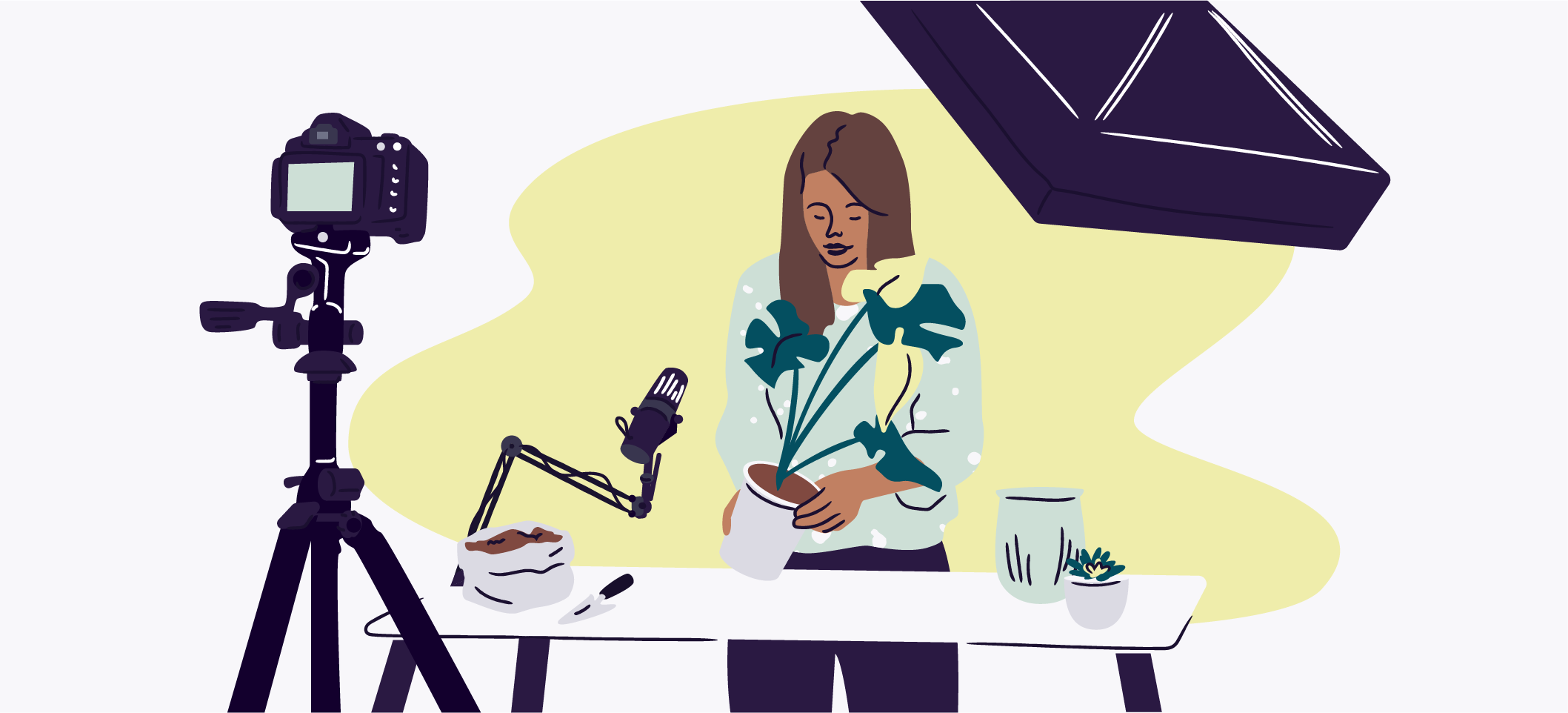 5 Myths About Livestreaming Events That Need to Be Busted
Livestreaming has been around since long before COVID-19, but in 2021, it's become essential to reach your audience. According to a Forrester report, live videos engage users for 10 to 20 times longer than pre-recorded content. And by 2022, 82% of global internet use is expected to be for streaming video, per Cisco's annual report.
With many more options than there were several years ago, thanks to livestreaming apps like Zoom and Instagram Live, bringing your virtual event to your attendees live is more accessible than ever. Here are five common myths about livestreaming your event – debunked.
1. Livestreaming only makes sense for massive events
Livestreaming isn't just for massive, sold-out events like Glastonbury anymore. In the wake of COVID-19 restrictions on public gatherings, we've seen livestreams of everything from concerts to author readings to sporting events, so there are plenty of ways to use livestreaming to support your ventures.
These days, you're probably asking yourself how to livestream an event, what livestream service is right for you, and all about video conferencing etiquette – not whether you should livestream in the first place. There can be a lot of value in hosting intimate events with a smaller number of attendees. Zoom and Vimeo even support interactivity through features like Q&As, polls, and breakout rooms, giving your attendees some of the human interaction that they may have been craving.
2. Livestreaming can't be as effective as in-person events
Even when you don't have the opportunity to host events in person, it can be hard to believe that potential attendees will still be interested in an event without the draw of a hands-on experience. According to The Stage, the National Theatre at Home YouTube channel has had over 10 million views for its weekly streams of well-known productions – the equivalent of all three of its spaces being completely filled for 11 years.
Livestreaming events gives you both the opportunity to reach new audiences all over the world and the ability to keep engaging with your already loyal attendee bases. Just look at Migrateful: This cookery and language initiative usually runs cooking classes in which asylum seekers, refugees, and migrants teach culinary skills to the public. In the wake of COVID-19 restrictions, the in-person classes moved online via Zoom as a way to keep connected and support the chefs.
3. Live video is too expensive
Livestreaming can be expensive, but it doesn't have to be. If you're on a budget, options like Facebook Live, YouTube, and Twitch are free. Plus, you likely already have a high-quality camera in your pocket thanks to your smartphone, which can help to keep your livestream costs low.
If you do choose to splurge on some pro equipment to elevate your livestream setup, upgrades like getting a Pan-Tilt-Zoom camera or hiring a sound engineer for a livestreamed music event can really up your video and sound quality.
4. No one will watch your livestream
It can be scary to think about investing money and time in a video that no one will watch, but as the National Theatre learned, livestreaming has the potential to reach millions of new audience members. According to Facebook Live, users watch live video three times longer and comment 10 times more than on recorded footage. Posts that use video already see far more engagement than those without, so that's a huge increase.
The key here is how you're marketing your event and building your brand awareness on social media. Need some tips on how to increase the size of your audience? Learn about five marketing tools that will help you reach new people and up your viewership.
There are also creative strategies to increase views of your video, like focusing on elements of your event beyond the speakers or performers. You can film a behind-the-scenes video to loyal fans, partner with influencers as guest speakers, and send special announcements. Eventbrite even lets you create exclusive content by restricting content access by ticket type, so that you can offer videos or webinar streaming as extras to VIP ticket holders.
5. After the event, the value of your live video disappears
The best part about live video? When the event is over, you can download livestream video and repurpose it for different marketing materials. You can use the footage of your recorded live webinar or workshop to create teaser videos for future events and to engage followers on social media all year round.
Wyzowl's 2020 survey found that 96% of people watch videos to learn more about a company with 84% buying a product or service after watching. Recorded videos are therefore a valuable opportunity to sell more tickets and increase loyalty among attendees. Most livestream services allow users to grant attendees or new viewers access to the recorded video after the event, and YouTube automatically posts videos to your channel.
Livestreaming is here to stay
An incredibly useful tool when it comes to hosting events, no matter their size, livestreaming has the ability to harness a wider audience that's just as engaged as an in-person one. With plenty of free options available and ways to share your event long after it's finished, it's clear that this online event strategy has plenty of staying power.
Ready to get started on your next live video experience? Nail your livestream setup with these tips on how to expand your audience.