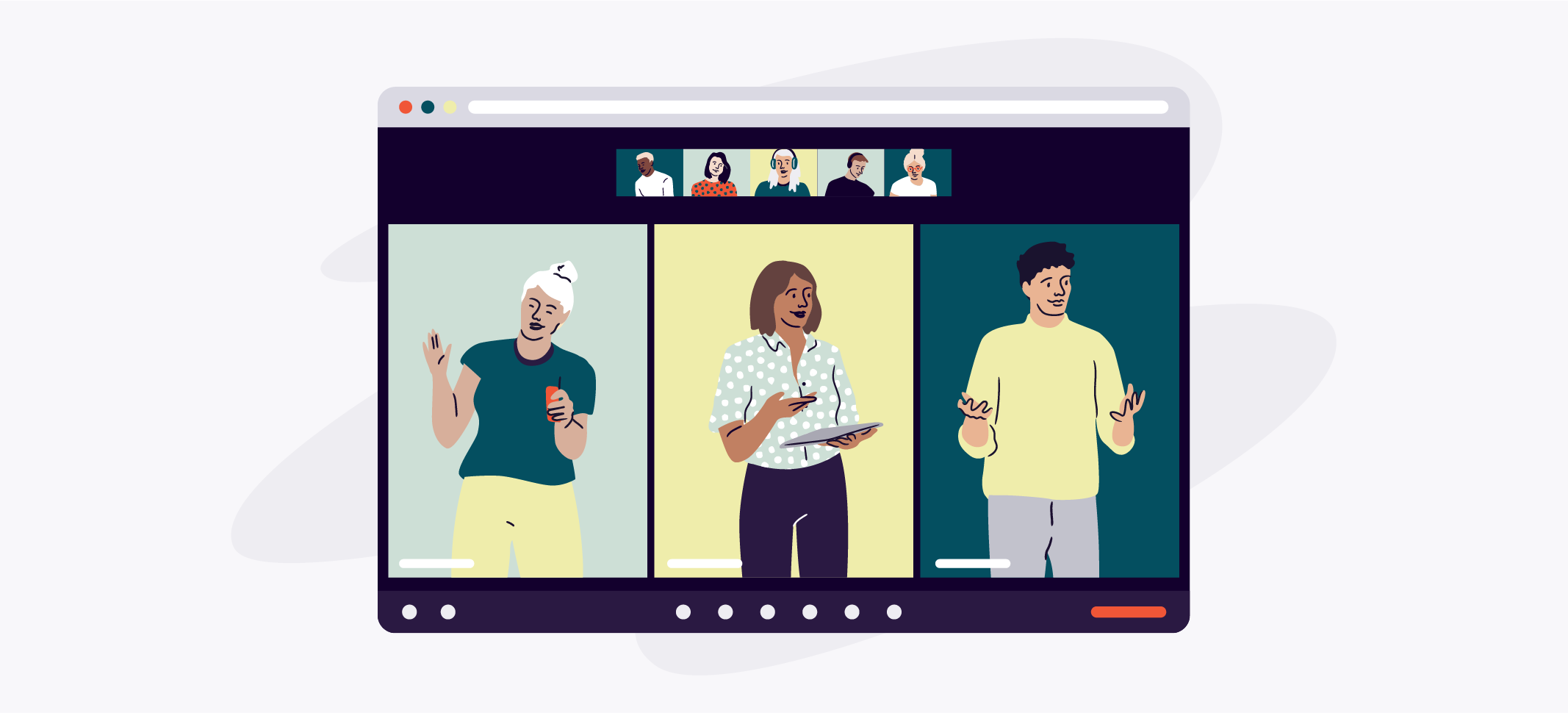 6 Successful Strategies That'll Convince Event Speakers to Work With You
No matter what kind of event you're hosting, having the right guest speakers can add value and attract more attendees. But how do you go about booking a speaker for an event? The key is to establish a valuable offer that they'll find hard to turn down. With some clever marketing strategies, honest communication, and advance planning, you can create irresistible opportunities for potential speakers.
1. Plan in advance
Well-known speakers are usually in high demand, and it's likely that their diaries will fill up in advance. Give yourself the best shot of working with them by reaching out ahead of time, rather than firing off an email a week or two before the big day. Generally, six months is a good time frame when thinking about initial outreach. But since virtual events require zero travel, it'll likely be easier for a conference speaker to slot one into their calendars at shorter notice. Drawing up an event speaker contract is also a good idea – both to ensure commitment and to show your professionalism.
2. Ensure your event has a specific theme
The best way to attract multiple types of speakers for events is to centre it around a theme, rather than on an individual. This ensures that one speaker isn't carrying all of the pressure and that attendees get the chance to hear a range of presentations and ideas. There's also the added benefit of giving your speakers access to a wider audience, which might further convince them to appear at your event. Possible themes include digital art gallery tours with talks from artists and curators, life drawing workshops with body positivity activists, and romance novel masterclasses led by well-known authors.
3. Give speakers freedom
When it comes to their content, speakers will be more tempted by a little creative freedom than by a rigorous framework. Keep in mind that your event theme should be specific enough to draw in targeted attendees (and that you should deliver the content you've advertised and that guests expect). But once you have the theme in place, you can allow speakers to guide you on what they think might work best. As experts in their fields, they might suggest effective formats and styles that you hadn't thought of.
A great way to collaborate with your speakers is to reference a recent talk, podcast, or masterclass they gave, then work together to build a similar presentation. You can also ask your speakers how they'd prefer to connect with the audience, whether it's with standard Q&As, quizzes, or highly interactive games.
4. Provide enticing compensation
When considering how to find a speaker for an event, think about what you're offering your guest for their appearance. Unless you're hosting a charity event or guaranteeing a huge amount of publicity, it's advisable not to compensate your speakers with exposure alone. Exposure is vague and difficult to quantify, so it's better to be clear on the specifics of what your speaker will get in return when they sign up.
Compensation doesn't always have to be financial, which is great if you're on a tight budget. It could be something aligned with your speaker's goals, like opportunities to have their product promoted during your introduction or to connect with other key figures in their industry. Perhaps you could even tie in your sponsor by giving speakers exclusive access to their services or products, or offer speakers tickets to your entire event if you're holding a multi-day conference.
5. Offer support
Make your event as easy and convenient to attend as possible by offering tailored support to your speakers. For example, if you're hosting a virtual event, you could let speakers know what technology you'll be using so they can practise before the big day. For in-person events, you could offer speakers transportation, such as taxis, to make their lives easier. It's also a good idea to provide contact details so that they can reach you if necessary. Going the extra mile like this means your speaker will feel supported at all stages.
6. Have a clear promotional plan
Having a thorough marketing strategy can make the difference between a speaker opting in or out of your event. Including them in your marketing plans is a great way to demonstrate the value you can offer them. In your plan, you might include details on how you'll promote them on social media, how you'll engage attendees with their work, and how you'll keep guests interested in the speaker after your event has finished. Running social media competitions is a great way to connect attendees with your speakers' work. Organise it so that your speaker's product is the prize and participants must follow their social accounts to be in with a chance to win.
Make your plan even more persuasive by placing your potential speaker front and centre on your proposed website or event page, creating paid social media ads using their headshot, or establishing an event hashtag that they can use. You might also choose to offer free tickets to their friends and family or create specific merchandise related to them.
The art of the follow-up
Create even more value for your potential speakers by putting a post-event communication plan in place. This might involve sharing a post-event report with key sales metrics and customer survey responses. This information can help them to understand how to further target and tailor their content in the future and can help your brand stand out in a crowded marketplace.
Don't forget to send a thank you gift, such as an experience voucher or personalised products, to help your speakers feel appreciated and valued. When you take the time to craft a valuable opportunity for speakers and thank them afterwards, they'll leave with a great impression and may even recommend your event to other influential speakers and contacts. Remember: the more care you take initially, the more likely it is that you'll have impressive speakers lining up for your next event.
Start the process of finding your dream event speakers with our handy template.