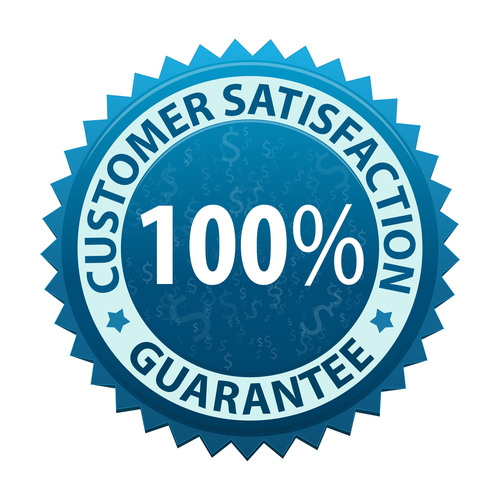 8 Steps To Winning Repeat Attendees For Next Year's Conference: Part 2
Following on from yesterday's post, here are the concluding 4 steps for winning repeat attendees!
5. Communicate
Consistent, year-round communication is key to attracting return delegates.  By talking to your customers throughout the year, you don't make them feel like a transaction, but rather a community member.
Think about how you can build a campaign that is value-led versus sales-led, and ideally assign someone to deliver it.  If possible, see if you can run a content marketing campaign so you establish your conference as a thought leader in the market.
If you can't manage a full-blown content marketing campaign, then try to email your audience at least once a month, perhaps with a roundup of the latest news and interesting articles you've read from your industry (ideally written by people you want to speak at the conference) – which provides a time efficient yet valuable service to your delegates.
Top Tip: To make consistent communication easy and pain-free, Eventbrite integrates with some of the world's most popular email service providers including MailChimp and Aweber!
6. Consistency
Consistency of communication is key, but consistency across the spectrum of an event is probably undervalued by a factor of 10, probably because it sounds boring to say 'if it aint broke, don't fix it'.
Most of the time you'll be told to focus on offering the latest and greatest to keep fickle audiences and fast moving markets interest – and for good reason – freshness is a key component to repeat attendee success (see below).
However, in some cases, consistency wins the day.
For example, if a large portion of your audience came to the event from the city it was held in, why move it to another city and risk losing their support?  Or why change the event date from year-to-year.  By keeping it at the same time, people can more easily plan around it.
You may even consider keep the same themes.  Many are universal, and though technology is transforming industries at a rapid pace, subjects like leadership, innovation, change management and measuring ROI are probably evergreen issues that most industries and organisations will be trying to improve year-in, year-out.
Sure, you need to offer them a fresh perspective on the topic, perhaps via a new speaker, session format or research, but you don't have to completely reinvent the event themes every year.
7. Freshness
While consistency can play a key role in the success of an event, people won't return if they don't think there's something new to discover.
Often, the most important element people will be looking for is new people to network with, as topics, formats and features.
To highlight the healthy mix of new faces and old hands, you can create separate badges, colour-code your attendee lists (and share them ahead of the event), or write up and feature a short Q&A with any prominent new attendee that has signed up.
Top Tip: Displaying the people who will be attending your event this year is a sure-fire way of building more interest, enhancing social proof, and showing there's plenty of new people to meet again.  It's easy with Eventbrite, learn how here.
Obviously the programme topics and speaker names will be scrutinised too, so you'll need to show how the event is evolving and meeting the needs of your repeat customers.
To achieve this, consider an example.  Last year you may have a run a session titled 'Pinterest marketing 101 – getting started and seeing returns', and you noticed it was particularly popular.
You should probably think of running it again – there will be a lot of new people who haven't got started on Pinterest yet, so it's still a relevant topic.
However, you probably want to offer a more advanced session for those who attended last year, something like 'Proving Pinterest ROI to your leadership team', which could run in parallel.
This way you're catering to the needs of new and repeat delegates.  If you start to see attendance at the 101 session declining as Pinterest becomes common knowledge, you can drop it altogether and just focus on advanced use-cases in the future.
8. Deliver
Nothing kills repeat business more than under-delivering on expectations and bad customer service.
"A customer is 4 times more likely to defect to a competitor if the problem is service-related than price- or product-related – Bain & Company."
You therefore need to spend at least as much time on execution as you do on promotion.  Invest in the quality of your AV setup, your lunch, your networking events, your speakers, features and technology…anything that will make a material impact on the experience of your delegates.
If you can surpass expectations on the day, then the chances of steps 1-7 being successful will increase dramatically – as will your revenues from repeat delegates!
Top Tip: If you're going through all this effort to deliver on the day, you should also make sure that your delegates have a seamless and smooth experience from first contact to picking up their badge for the event.
Eventbrite is a perfect partner for helping you achieve this experience, across mobile, email and desktop.  We also offer unparalleled customer support throughout the customer journey, with a dedicated 24/7 customer services team that supports multiple languages.
For more great ideas on rocking your customer support, check out our previous post on customer service best practices here.
We'd love to hear any examples of your customer retention strategy, or other tips for encouraging repeat event attendance – just add them to the comments below!