Ebook
Making Your Events More Inclusive and Diverse
A world where everyone is championed
"Diversity is being asked to the party; inclusion is being asked to dance."
– Verna Myers, Netflix VP of Inclusion Strategy & American activist
Today, when the bar is set high for equal rights, cultivating a culture of inclusion for your event — one where all kinds of people are welcome — can have a huge impact on both your brand and your overall event success.
"If you're planning an event and creating a space where only certain people can join," says Maasha Kah, Global Head of Diversity and Inclusion at Eventbrite, "your business model can't adapt to the changing needs of the market."
Whether your event aims to attract all types of people or serve a particular or marginalised crowd, they share a common objective: building communities. And the best communities consist of all different kinds of people, across gender lines, age demographics, racial designations, and levels of physical ability. 
In this guide, read the stories of event creators whose profound understanding of diversity and inclusion paved the way for their groundbreaking events. And hear from experts at Eventbrite who can help you transfer the knowledge and ideas to your own event to make a deep impact on the world of your attendees — and the world in general.
A new take on dance and fitness
"I want to make sure that the people in the room feel connected and understand it's a safe space where they can be whoever they want to be – regardless of what might be going on in their life."
— Bami Kuteyi
On the testimonial section of Bami Kuteyi's website, one attendee describes her Bam Bam Boogie dance fitness classes as "better than therapy". Her workouts are set to an endorphin-boosting Afrobeats, Soca and Dancehall soundtrack that culminate in a circle of empowerment. 
"This is my favourite part of the class," she says. "You get to go in the middle, freestyle, have fun and feel supported by the women around you." By finding the right venue and creating a judgement-free environment, Bami says people are more willing to get out of their comfort zone and leave any embarrassment they might feel at the door.
Looking beyond the events themselves, Bami has also established herself as a motivational speaker – proof that she's a living embodiment of the Bam Bam Boogie brand – as well as aligning some events with a charity initiative. For International Women's Day, her Twerk For Tampons class aimed to raise funds to help eradicate period poverty.
"Working for myself and doing Bam Bam Boogie is what gets me out of bed every morning. I see that it can change people's lives. That makes me feel really good inside, and that's what keeps me twerking."
This guide is for… 
Event creators who understand that diversity and inclusion are not just buzzwords, but deep values that events can embody. They seek to create events that invite in bigger, more interesting audiences in order to reflect the beautiful, diverse world around us.
What you'll learn: 
How to curate a diverse lineup of speakers, entertainers, vendors, and partners while designing an event with both broad and specific appeal

Tactics for creating diversity

and

inclusion, so all your attendees feel welcome at the event

Why your team should reflect your audience, and how to build that team

How to evolve as a brand and move beyond your first steps toward diversity and inclusion
01. The foundation of an inclusive event brand
"We're all role models for future generations and we need to help and inspire others."
– Helen Wycherley, Network Ireland
"I once worked with a concert venue in Washington State that complained that their audiences all looked the same," says Maasha Kah, Eventbrite's Global Head of Diversity and Inclusion. "And when I looked at their lineup, it was easy to see why. The narrow range of music artists they were booking naturally attracted an audience whose demographic reflected the talent on stage." 
Simply put: if your goal is to attract more diversity — and more people — you need to offer a diverse, inclusive experience to event-goers.
"Look around your table. What does it look like right now? How do you want it to look?"
– Maasha Kah, Global Head of Diversity and Inclusion, Eventbrite
Curate a diverse pool of talent
As Maasha learned from experience, if your events feature similar types of artists or experts, you're likely to attract a similar crowd. An easy way to change this is to spotlight people from demographics that have been traditionally underrepresented at events like yours. 
For instance, most business panels and lineups have heavily featured white men in the past. The status quo has been challenged recently, and while the creators leading the charge have made significant progress towards more representation of women and people of colour, more can be done.

Want to join them? Here's what you need to do:
First, get great at networking.

Reach out to outliers. If a person you want isn't available, ask them if they can recommend someone who is.



Support and coach your speakers.

Regardless of their background, give your speakers, panellists, or talents coaching and tips to set them up for success — provided they're open to it.

Don't

just assume that they don't know what they're doing.

Do

be open to offering tactical advice.
This approach can work for any event format. It just needs a little out-of-the-box thinking. Consider Maasha's approach when she helped the Washington State venue achieve its goal to become more diverse and inclusive.
"I recommended they turn to the local tourism bureau. They're an organisation that know a lot about the local demographics," says Maasha. Together they found that one of the largest demographics in the region were Asian tourists. The discovery led to her next recommendation: Take advantage of the loads of tour buses passing through by offering more Asian-focused concerts during the off season. "After the decision was made, the venue began to see a huge uptick in sales," she recalls. "It's that type of creative thinking that any kind of event or venue should lean into."
Invite the right partners in
The artists, experts, and speakers you enlist are only part of the experience you provide attendees. Vendors, sponsors, and partner brands have an influence over whether your event is perceived as diverse and inclusive.
Make an effort to invite organisations with a focus on equality and anti-bias. Go the extra mile to source non-normative vendors. Educate and entertain with pop-ups, booths, and spotlight moments that speak to a diverse audience about non-mainstream ideas.
"I encourage all creators to set out an intention for your event before you start looking for sponsorships."
– Maasha Kah, Global Head of Diversity and Inclusion, Eventbrite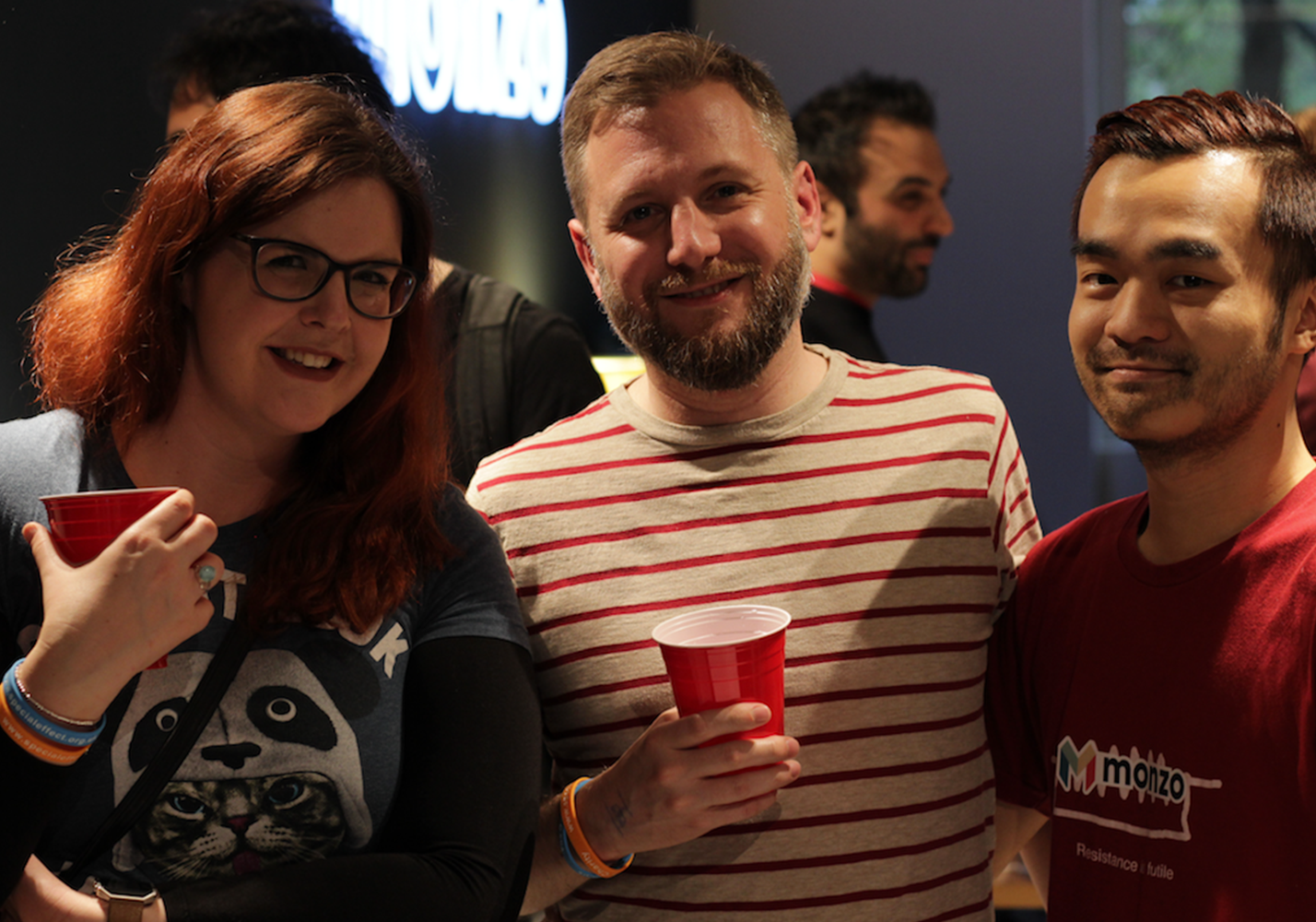 And with any sponsor, vendor, or other partner you work with, always scrutinise your relationship closely to make sure your values are in alignment. Sometimes, you're far along in the onboarding process with a vendor before you realise there's a catch. For instance, perhaps they're insistent that you open up ticket availability or VIP spots to their customers first. Or they donate money they make at your event to an organisation that's radically misaligned with what your event stands for.
Kah has this advice to avoid these rude awakenings: "Whether it's about fun and you intentionally want to be nonpartisan, or you have a specific agenda, always go into sponsorship meetings with parameters in mind. Ask them about their own practices around inclusivity and diversity." In other words, choose partners who share your vision.
How Network Ireland Empowers Women to #StepUp Through Events
2019 was the year that Network Ireland called on women to #StepUp – a campaign designed to empower female professionals throughout Ireland to fulfil their potential, to put themselves forward, and to stand as role models for future generations.
As the largest and longest standing women's business network in the country, Network Ireland aims to support, promote, and lead the personal and professional development of women in business by facilitating conversations, collaboration, and mentoring between like-minded, ambitious women.
Earlier in the year, we spoke to Helen Wycherley, the President of Network Ireland, to find out how the organisation use events to champion women in business and help them find the confidence to take their careers to the next level.
Helen has first-hand experience of how beneficial the organisation can be. "I would not be where I am without Network Ireland.10 years ago I joined the Cork branch and started attending the events. The people that I met and the speakers at the events have helped me get to where I am today."
The #StepUp campaign is about "about taking on the challenges and opportunities that you want to," and Helen explains that part of Network Ireland's approach is to build the confidence of women in the organisation.
"When you realise that other people are going through the same issues professionally or personally, there's support and comfort in the knowledge that others have similar challenges. The more we talk about it, the more women will find the confidence they need to put themselves forward."
Creating a welcoming environment is also crucial for the organisation. "People get phased by the word networking. They think it's a really strict business thing to do. It's not – it's about having a conversation with somebody.  It gives women the chance to talk to like-minded people and understand that they're not alone. Somebody may have just gone through a similar challenge and can give advice. It's relaxed and informal and that's what works. It's all about connecting with people."
Network Ireland has created a powerful space to connect like-minded people and built a network that not only supports women in Ireland today, but empowers future generations of women to come.
Infusing your existing event with more inclusion
It's all well and good to build an inclusive event from the ground up. But what if you already have an event brand that's doing pretty great? Your goal might just be to build more diversity and inclusion into your existing event, without shaking things up so completely that you lose the soul of what's working.
Start with creating some benchmarks. Did you have ten male speakers last year? This year, how about subbing at least two of those out for women? Create diversity mandates that move your speakers, performers, and eventually your event audience toward equal representation. 
Then lean on those mandates to drive your event planning — and redesign your public-facing brand. Don't just bring in more female speakers, for instance. Let people know you're doing it, and why.
02. How to make all your guests feel welcome
Inviting diversity into your event is a fantastic first step. But remember, it's also about inclusion — not just inviting people, but making sure they feel comfortable once they walk in the door. That takes communication, education, and a certain level of risk tolerance.
"Beyond bringing everyone to the table, there's some work we have to do to ensure that people feel like they belong at that table."
– Maasha Kah, Global Head of Diversity and Inclusion, Eventbrite
People look for subtle cues about whether they're truly welcome, and these cues come both before your event, during your event, and after your event is all over. Let's break this down.
Before the event: Take the bias out of your marketing
Your marketing tells a powerful story about your events. Think about where you advertise, what sort of language you use, and what imagery you adopt to support the narrative. Do your photos show a homogenous crowd or a diverse range of people all enjoying an experience together?
It's not that you have to be all things to all people. But consider what your marketing imagery and messaging says about the people you're trying to attract. Do your homework here.
Take a look around at how some other brands are doing it

— within and beyond events

.

Let your real audience members inspire you.

Who's coming to your events already? Are you capturing a well-rounded representation of your audience in your video and still shots?

To some extent, it's okay to fake it until you make it.

You certainly don't want to be inauthentic. But if you want to see more diversity at your events, tease more diversity in your marketing.
Your marketing efforts provide a strong indicator of the experience that lies ahead. And it's a virtuous cycle: Prioritise diversity in your marketing. Create more diversity at your events. And you'll have more diversity to show in your marketing.
During the event: Communicate clearly and fairly
When it comes to inclusion at events, it's essential that you practice what you preach. Diversity in your marketing without inclusion at your event is false advertising. In particular, it's critical you make marginalised groups feel welcome.
Providing gender-neutral facilities might seem like a small step but can make members of the LGBT+ community feel more welcome and catered for. 
Any little step you can take to communicate your intentions around inclusion makes a bold statement to those who are used to feeling out of place in a certain crowd.
10 inclusive gestures you may not have considered
Set a date for your event that won't conflict with any "minor" religious or cultural holidays.

Ask questions during registration to make sure you're meeting all of your attendees' needs.

Create an accessible website, following

Google's recommendations

.

With all your marketing videos, use captions for the hard of hearing and audio captions for the visually-impaired.

Do all that you can to make your events truly accessible to people with disabilities. Consult with local or national organisations for advice on catering for everyone at your event.

Make every effort to offer bilingual options, particularly with your signage.

Offer a sign language interpreter alongside your speakers and performers.

Post bathroom signs that aren't gender-binary, and if it's a family friendly event, ensure there are changing tables in every single bathroom.

Offer a range of dietary choices for vegetarians, vegans, coeliacs, lactose intolerant, and even die-hard carnivores. And respect those with peanut allergies.

After your event is over, send a survey to follow up on what you did right and where you may have missed the mark.
After the event
If you're sharing recap videos on your social media and other marketing channels, make sure they feature a well-rounded representation of the types of people, performers, and staff you had at your event. Your post-event recaps are powerful marketing for your next event, and the message you want to send is one of inclusivity.
Setting your event's code of conduct
Keeping participants safe is obviously a huge priority for any event creator. No one wants their guests to be assaulted or made to feel unsafe. A code of conduct establishes community rules and guidelines for your event so attendees know what they are and are not expected to do.
But Maasha Kah, who interfaces with tons of events in her role as Global Head of Diversity and Inclusion at Eventbrite, warns, "A code of conduct is a great concept, but if people don't read it or buy into it then it doesn't count."
You can't just talk the talk. You have to walk it with your actions. For instance, if you're throwing events late at night, offering lots of alcohol and featuring plenty of unmonitored dark corners, a code of conduct might not be enough to ward off inappropriate behavior.
Best practice for a code of conduct:
Make it snappy, short, and sweet so people can read it quickly.

Be creative about how you present it. It shouldn't just be fine print at the bottom of your marketing material. Make it part of your event itself — think comedy skits and "commercial breaks" to educate your attendees.

As much as your code of conduct supports your event, your event must also support your code of conduct. Make it easy for people to follow the rules by establishing an experience and culture that's in alignment with your code.

And most importantly, when people break the code, hold them accountable.
03. Steps to building a diverse event team
"It's slow progress when it comes to women stepping up – there are not enough women on boards and in senior positions – so we need to keep talking about it so that women will inspire the younger generations coming up. We have a responsibility to step up."
– Helen Wycherley, Network Ireland
If you're used to going to events where you look like the majority of people there, you may never have had the experience that people in minority and other marginalised groups have. 
When your attendees look around at your event staff, what do they see? Hiring a variety of types of people brings richness and varying points of view to your event brand, and it also sends a message to attendees that you're truly invested in diversity.
Creating real diversity on your team goes beyond simply complying with labor laws. It takes an intentional approach, and the payoff is worth it.
When you're hiring and recruiting volunteers, consider this: diversity is not just about gender and race, but also economic background, educational level, physical ability, and sexual orientation. Research the demographics of your region. Can you match them in your hiring?
04. Be prepared to evolve with societal changes
"When I first marched in Pride I was 19 and it was a much smaller affair than it is now. It has grown massively in the last 5 to 6 years here. It's also a much more professional outfit now – much bigger and better organised."
– Cormac Cashman, Event Manager and Club Promoter of Mother
Darwin's Theory of Evolution stressed the importance of diversity in order for a species to evolve. And for events, diversity is just as critical to evolution.
Becoming a more inclusive, diverse event brand is not something you can achieve overnight. It's a work in progress. In order to evolve your event, you have to be willing to take risks, make mistakes, and learn from (and acknowledge) failure.
How the Waste Not Supper Club stayed true to its original mission
The Waste Not Supper Club started at The Umbrella Cafe in Kent when Jo Verney, Caroline Mumford and Jenny Freer tried to solve the problem of all their leftover food – and quickly began solving the same problem for other people.  
They began hosting an evening supper club where all the dishes would be made from unwanted ingredients because as Jo puts it, "we wanted to show that cooking can be simple and easy."
The Waste Not Supper Club invites guests to pay what they can afford, just one way that their events are catering for everyone (no pun intended). 
"It's designed to be inclusive," Jo says. "We get some people who wouldn't normally be able to afford to go out for a three course meal. They might pay a little less than we would usually charge, but it goes all the way to the other end of the scale, with people paying 50% more than we would have charged."
"We give people envelopes at the end of the meal so they can just pop the money in there. We don't know who's given us what so it takes the pressure off."
Running the evening supper club also allows The Umbrella Cafe to generate income at a time when it would normally be closed. The money raised is put to great use – the cafe is a community interest company (CIC), which uses its profits for the public good.
One way it does this is by providing work placements for prisoners and students from the local supported learning college. The cafe also operates a pay-it-forward scheme, which allows anyone in need to order from the menu for free, while other customers can make a donation if they wish.
These inclusive initiatives naturally benefit the supper club evenings themselves by opening the doors to a wider audience, but they also create a greater sense of community and diversity in the events that can't be achieved only by saying the right things.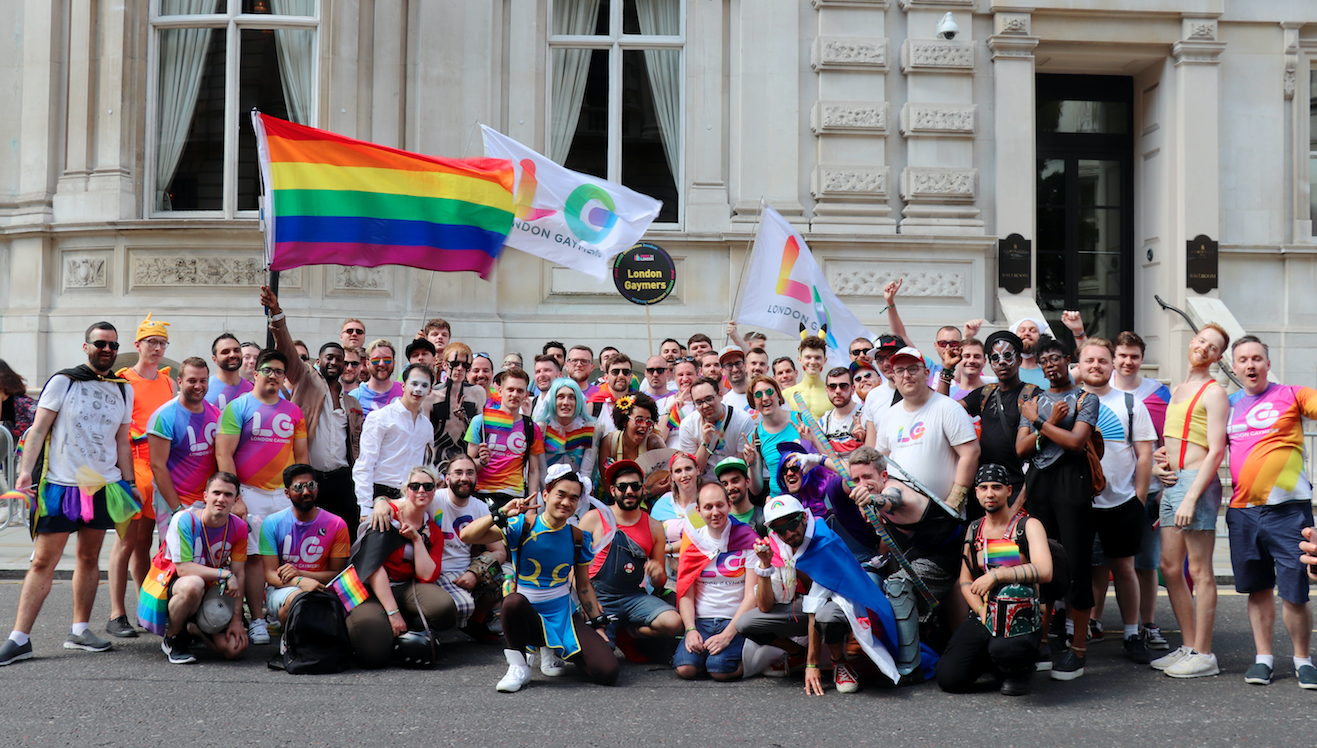 Be humble about your mistakes
You are going to make mistakes.
Even the biggest and best brands and companies can trip up when it comes to fostering diversity and inclusion.
Sometimes, a half-hearted attempt to portray a certain company as promoting diversity or inclusion is called out for what it is, but sometimes people can simply get things wrong.
Making the effort is rewarding, but making a blunder that offends a minority group often scares people off even trying.
However, good intentions shouldn't be castigated, and if you do make a mistake, a whole-hearted apology and a firm commitment to listen and learn from the experience can go a long way. 
And the chances are, if your intentions are good and you are committed to promoting diversity and creating an inclusive atmosphere, you won't have any problems
Find tools and technology that will scale with you
Ideally, your diversity and inclusion goals will help you grow beyond your wildest expectations. It's important, when you do, that you have the right foundation in place to scale up. Choose event management and ticketing tools that are flexible and will grow with you.
The best event management tools provide a wide range of functionality and a lot of marketing support. Look for platforms like Eventbrite that feature integrations with other event management tools, too. When integration is a priority for a platform, you know that your options will only grow as your event grows.
Ready to be the change?
Creating more diversity and inclusion at your events is a noble pursuit. But it has to be backed up with a practical business plan and a grounded strategy. Yes, you'll probably fail at some things. But in the end, when you help create a more diverse and inclusive world through your events, everybody wins.
If you need further help, our events team would be happy to hear from you! Contact them here or call them on 1800 902 225.
Eventbrite powered 3.9 million events in 2018
Eventbrite brings the world together through live experiences. More than 795,000 event creators, like you, used Eventbrite in 2018 to issue 265 million tickets and registrations. From music festivals and conventions to pop-up dinners and photography classes, events of all sizes use Eventbrite to transform their vision into an experience people will love.
Get started in minutes
Make a beautiful event listing for free and easily drive attendance with marketing tools, payment processing, and analytics.
Create your event
Partner with event experts
Speak with industry experts to learn how you can drive sales, delight attendees, and simplify your work with Eventbrite's full event management solution.
Contact sales
Create your next event
Already using Eventbrite? Publish your next event to reach new audiences and turn that interest into ticket sales or registrations.
Sign in
&copy 2021 Eventbrite. All Rights Reserved.