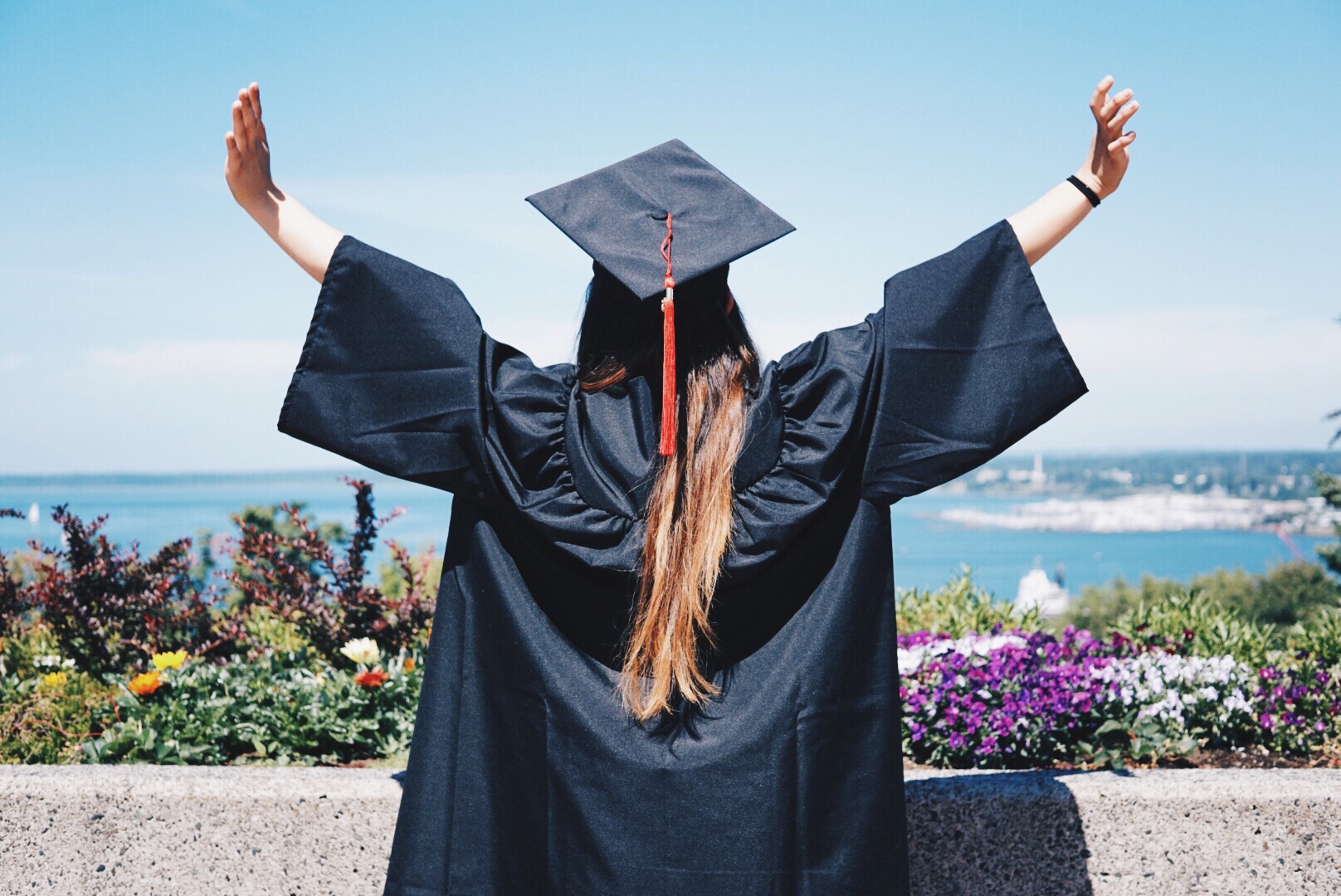 Career Advice for Event Management Graduates
So, after three or four years of hard work, you've finally completed your event management degree – congratulations!
…But what happens now? You may or may not have a solid idea of what you want to do, but either way it's time to start looking for a job.
To help you on your way, we asked lecturers from leading universities and an employer for their best advice for event management graduates…
Jessica Templeton, Senior Lecturer in Events Management, University of Greenwich
"Reflect on what you would like to do, be and become in the industry and make that clear to potential employers. Do this by updating your LinkedIn profile and making your goals clear on your CV and covering letters. A recruiter from an agency recently told me that she had an applicant whose LinkedIn profile stated that she wanted to be a wedding planner, but she was applying for job in corporate events. These discrepancies will both annoy recruiters within the industry and undermine your chances of landing a job.
"Consider your core strengths (aim for four) and provide evidence from your academic career and your work thus far. Use these core strengths to sell yourself in your covering letter and to create a script for your interviews.
"Update your LinkedIn profile with details of the knowledge base you have developed from the course content of your degree. One of my students recently landed a job because of her understanding of contracts and SLAs taught in one of her courses.
"Blog – create your own events industry blog and twitter account to discuss industry trends. Not only will you be able to demonstrate your written communication skills, but you'll be able to keep your knowledge of the industry current and explore ideas, which could impress a prospective employer.
"Network – if you haven't joined an industry membership body, now is the time. Attend industry events and trade shows and network with professionals. Create business cards and use them. Keep a current copy of your CV with you at these events.
"Be memorable! Many of the most successful events professionals I know have combined their passion or interest in hobbies with their professional life. A colleague of mine is now the director of a well-known art festival after combining her passion for art with her events management experience."
David Strafford, Lecturer in Events Management, Sheffield Business School at Sheffield Hallam University
"To increase your chances of landing your dream job on graduation, you should be building your employability all throughout your university career. Gaining experience in the events industry is vital, and this needs to sit alongside your academic degree qualification in order for you to be truly employable – having one without the other is no longer enough. So get out there and volunteer!
"Do a placement year in industry, get casual work in vacation times as a steward or pulling pints – do as much as you can to prove to your future employer that you are motivated and dedicated to working in the industry.
"When it comes to actually applying, remember to tailor your CV and application to each role. Apply for relevant and appropriate roles for you, don't waste time on applying for the wrong level of position.
"Check your applications for spelling and grammar too, there is nothing worse than sending out an application with basic errors! And if you get an interview, remember that a positive attitude goes a long way to getting you that job – employers want to know you'll fit into their team and are trainable.
"The most important piece of advice is to keep applying – it's not easy and there is a lot of competition out there, so don't give up!"
Olivia Ramsbottom, Senior Lecturer – Business & Management, University of Derby
"Graduates need to show that they've engaged in their course and therefore learned the skills we know they will need, and also engaged in the huge number of additional activities that are open to them.
"We expect all of our students to do professional development hours alongside their academic study and this professional development can range from working on community events (for example the Buxton Spring Fair) to stewarding at marathons and festivals. We also run a commercial events venue at the 'Devonshire Dome' at our Buxton campus. So our students get the chance to work on real-world events ranging from TV celebrity weddings, 900-seater Asian weddings, boxing matches, to dinners for 800+.
"Graduates need to get the experience, keep their CVs (or LinkedIn profiles) up to date, and be able to talk about their reflections on this experience at interview. If they do this, then they can prove that they have been in the job market way before they left university, so can hit the ground running."
Nicola McCullough, Senior Lecturer in Event Management, Leeds Beckett University
"At Leeds Beckett University, our graduates are fortunate to have studied two disciplines as part of their degree – the world of global events and core management theory and frameworks – this combined approach immediately allows graduates to access a wide range of job opportunities and to demonstrate knowledge, skills and understanding in two subject disciplines.
"The importance of volunteers within the events sector can never be underestimated and the value that this resource can add to an event. Graduates should capitalise on such opportunities to not only gain valuable experience but to build their own networks and contacts of event management organisations, event professionals and event suppliers.
"Many graduates will have undertaken practical experience as part of their studies but the graduates that secure the "must-have" jobs continuously demonstrate how their academic studies integrate with their experiences outside of the lecture theatre.
"The basics should be completed too – have an up to date CV with a professional email address, collate several character and employment references, organise a portfolio of academic and practical work, establish a LinkedIn profile and more importantly, be vocal to everyone about your commitment and passion for the events industry. You never know who may be listening!"
Ian Taylor, Founder & Chief Engagement Officer, Team Spirit
"I was at the Creative England Northern Lights conference when this request to contribute career advice for event management graduates pinged into my inbox.
"And by sheer coincidence, the first question to the first speaker; BAFTA nominated writer and film director Rachel Tunnard was, "What's the best piece of career advice you could give the audience?" – which included many young, aspiring filmmakers and undergraduates.
"Rachel's advice? "Make tea, label things neatly and you'll never get fired!"  You can't really argue with that!
"But how do event management graduates actually land their first job? Well, for the past eight years Team Spirit has run a talent academy, offering six to eight students a 48-week placement. And each year, to date, we've hired the individuals who've shone. The ones with talent, ambition AND serious drive!
"So here's my advice on getting your first job, through a placement…
"Being prepared to do anything and everything that's thrown at you – including brewing up and filing – is a good start. Although, to be fair, that's a given. The talent we're looking for takes 'showing willing' to a different level.
"Don't just offer – genuinely WANT to do the stuff that others might not jump at. Embrace the opportunity and relish the chance to get your hands dirty. Every day. You'll learn far more, far quicker. You'll be better placed to understand what it really takes to excel in the events industry. And you'll be the one most likely to secure the role.
"Of course, working that 1000+ delegate, three-day conference for a leading high street brand is the sexy part of the job. But in 10 years' time, when you're heading up your own department or setting up your own events business, you'll be thankful for all the 'less glamorous stuff' you experienced, too. Promise!
"So throw yourself in. Both feet. Perfect your brew skills. File stuff neatly. Oh yes, and always, always smile!"
Conclusion
While you might feel it's time for a well-earned break, now is the time to get busy – work social media, volunteering opportunities and networking events to the max to make your mark on the industry!