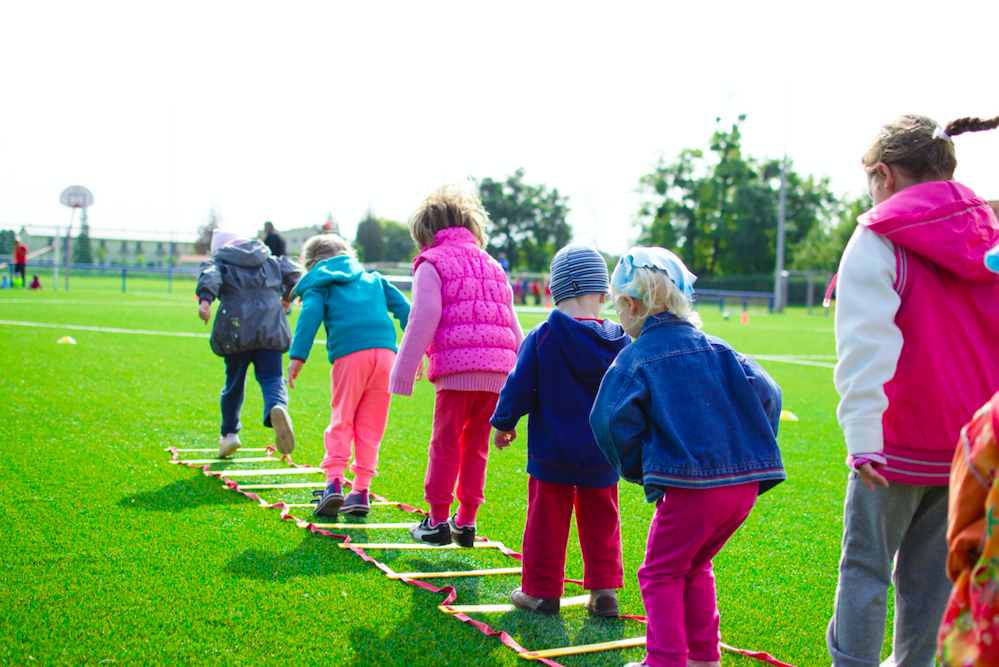 Case Study: How Da Vinci's Frisbees Brought Sport and Art Together
Last summer saw the sixth edition of Da Vinci's Frisbees, the children's summer camp with a difference, take place in two locations across Ireland over two weeks, and catering for as big a crowd as ever.
Now a well-established part of the summer calendar for kids in Cork and Offaly, the genesis of Da Vinci's Frisbees came about after Liam Clohessy and Leanne Troy – both primary school teachers – spent time working in other summer camps.  
"It was something we both enjoyed and we had a good idea of what's on offer for children," Liam tells us.  Like plenty of other event creators, Liam and Leanne didn't so much spot an opportunity, but realised that the existing options might not be catering for everyone. 
With Liam being a sports nut, and Leanne passionate about art, Da Vinci's Frisbees played to their respective strengths and interests, but more importantly provided an outlet for children who might not have been particularly interested in either activity.
"We noticed there might be a bit of a gap for kids who weren't mad into traditional sports. Similarly kids might be put off by a full week of art even if they were interested in art, so we felt the two areas could match up well."
And so Da Vinci's Frisbees was born.  The camp combines art and sport activities, focusing on artistic process and non-traditional sports, and has grown and developed in the six years since its first iteration, which was a surprising success for Liam and Leanne.
The first year we just did a 1-week camp in Cobh, and we were really surprised with the uptake. It was huge in the first year, when we thought it might have been smaller as we were just starting off, but we had huge interest in the first year.
The success of the camps owes as much to the approach taken by Liam and Leanne as the activities they offer.  The emphasis on participation over competition, and process over product, is something that attendees enjoy.  
The children are introduced to games they've never played before, like Ultimate Frisbee, for example, and the thing with these games is that everyone is starting at the same level. 
"If we were to play a traditional game, everyone might think they'll know who's really good at this and who's not so good and that might have an effect on the motivation side. But when everyone is starting out with something novel and something new, you have really good buy-in and motivation from everyone.
"It's the same with the art – it's not about producing the perfect piece, it's about enjoying making whatever it is you're working on. It's about everyone enjoying it and developing together – and that can have a big impact on motivation for some children."
Liam cites the example of the All Blacks rugby team, and a recent ad some of the players appeared in;  "The ad asked them about why they got involved as youngsters, and all of them talked about how it was fun, and how they were playing with their friends. If you ask kids why they participate in activities, competition is actually way down the list, and the same is true for adults, but as a society we seem to put competition as the priority."
Liam tells us that parents also appreciate the participation aspect of the camp.  "The parents will say, 'Go on, try it out', and often they might come back and say the kids were really looking forward to the art but that they really enjoyed the sports side of it as well, or vice versa."
Liam and Leanne started using Eventbrite after the first year of the camp, and have found it eases their workload and makes it easier for the parents who are booking the camp, too. "There was a demand in terms of having an online facility for booking in advance, and in fairness it's a lot quicker, you get an instant confirmation rather than having to drop a leaflet into the school office.
The main thing we found was that Eventbrite is really user-friendly and makes it a lot easier on the organisational side. For parents the online part makes things easier, and it helps us with attendance sheets and sending out information in advance.
Liam also credits Eventbrite for giving the organisation of the summer camps "a more professional feel," and says that "through Eventbrite we've got people signing up that might be outside of our traditional catchment areas."
Da Vinci's Frisbees started as a passion project and remains so.  The most important thing for Liam and Leanne is the benefit that the children get from the camp. 
"In terms of sport, there is a skewed balance if you are putting all your time and effort into competition and high performance.  The majority of people want something they can go to that they can enjoy, and which gives them the opportunity to meet up with people – either their friends or new people they get to know – and the same is true for both children and adults. We are social beings after all."
Are you ready to create your first event? Get started here!