If you're wondering how to promote your business in the community, consider planning a community event that focuses on local small businesses. The relationship between a small business and its community can and should be a symbiotic one — meaning everyone benefits. Shopping at local small businesses supports the people who own them and their employees, but it also supports the community as a whole. The owners of local businesses will be more apt to support local organisations and care about the community's wellbeing.
When you spend your money at local and small businesses, you help promote product diversity and strengthen your community's autonomy. Local businesses will curate their products to their customers more than a national or international chain would, and they will care about issues impacting your community. This guide will cover specific types of community events that promote small businesses and identify key local entities to invite to these events.
Stronger events to benefit businesses and the community
Free educational workshops
Invite local experts, business owners, craftspeople, or artists to teach classes about a specific topic. This kind of event allows businesses to connect with members of the community while promoting what they do, and helps residents learn more about what is available locally. For example, a florist can teach a class about creating floral arrangements, or an IT expert can teach residents how to use helpful computer programs.
Another potential community engagement idea for companies is to help organise an ongoing tour that teaches people about community landmarks and history. Local historians can guide visitors, new members of the community, or anyone interested through areas or buildings of interest and provide information about local history and development. Tour guides can also talk about local businesses that help make the community great. End the tour at a local café or restaurant where everyone can purchase refreshments and socialise afterwards.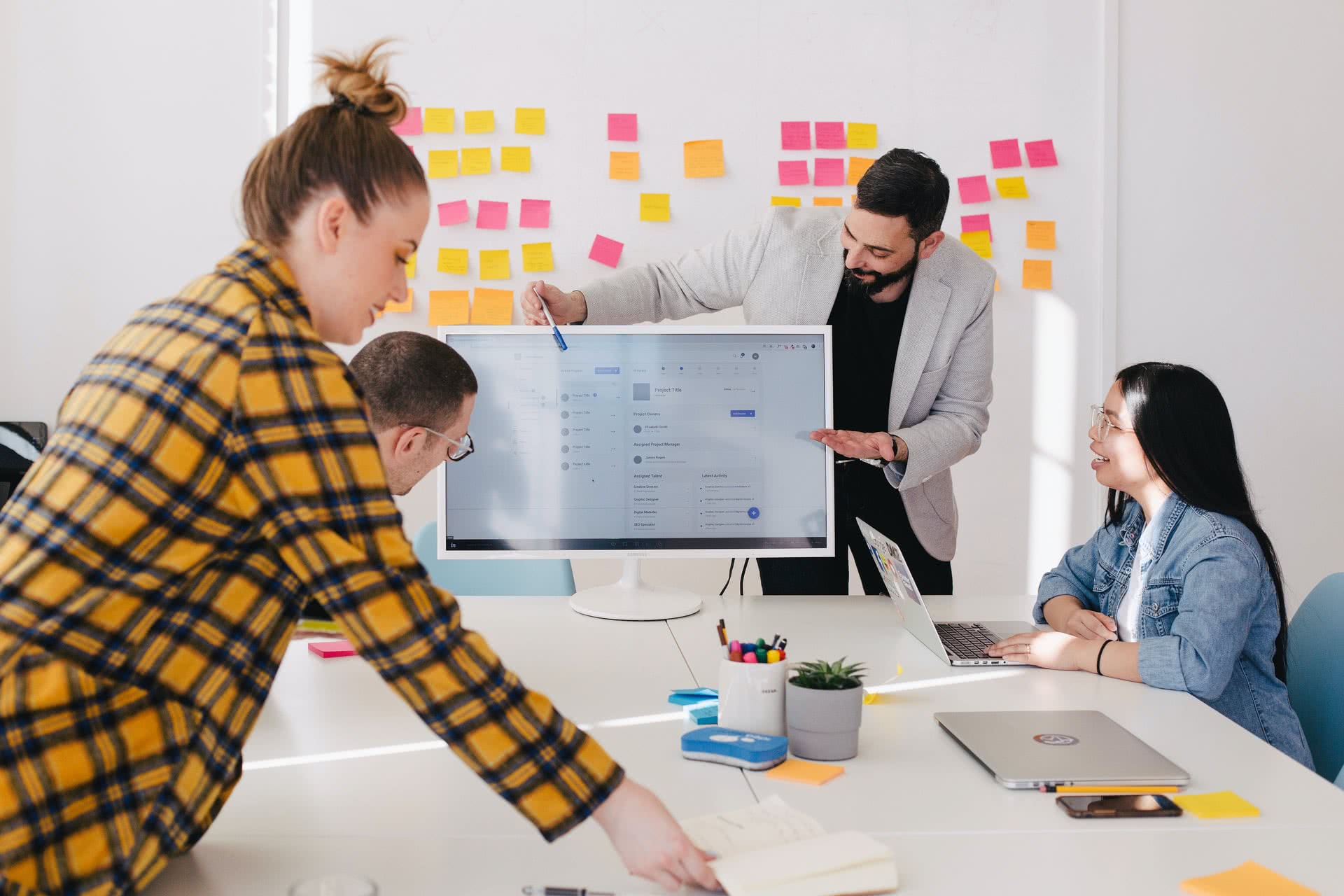 Community service day
Work with local nonprofits and community centres to identify volunteer opportunities, specifically small projects that can be accomplished in one day. Promote the day to the entire community as an "all hands on deck" day of local volunteerism that involves everyone. Organise donation drives for local shelters and inform potential donors about which kinds of food or products are most needed.
For hands-on projects such as building structures or planting a community garden, invite local small businesses such as construction companies and garden centres to offer expertise and potentially donate materials. Have participation caps for each project so you don't have more people than you need, and everyone can get involved. Encourage companies to send their employees to work on projects as a team-building opportunity, and reach out to local youth groups who may want to get involved.
Ongoing small business networking groups
Small business owners thrive while sharing ideas, learning from others, and supporting the community. Help your local business owners connect with each other by organising a regular meeting where different topics are discussed during each session. Ask local restaurants or community centres to offer the meeting space, and consider having group members rotate through choosing a topic and leading the discussion. Members can also offer their own expertise by giving talks about their experiences.
Open the networking group up to aspiring business owners who can learn from more established business people within the community, and incorporate sessions that are specifically geared toward these individuals.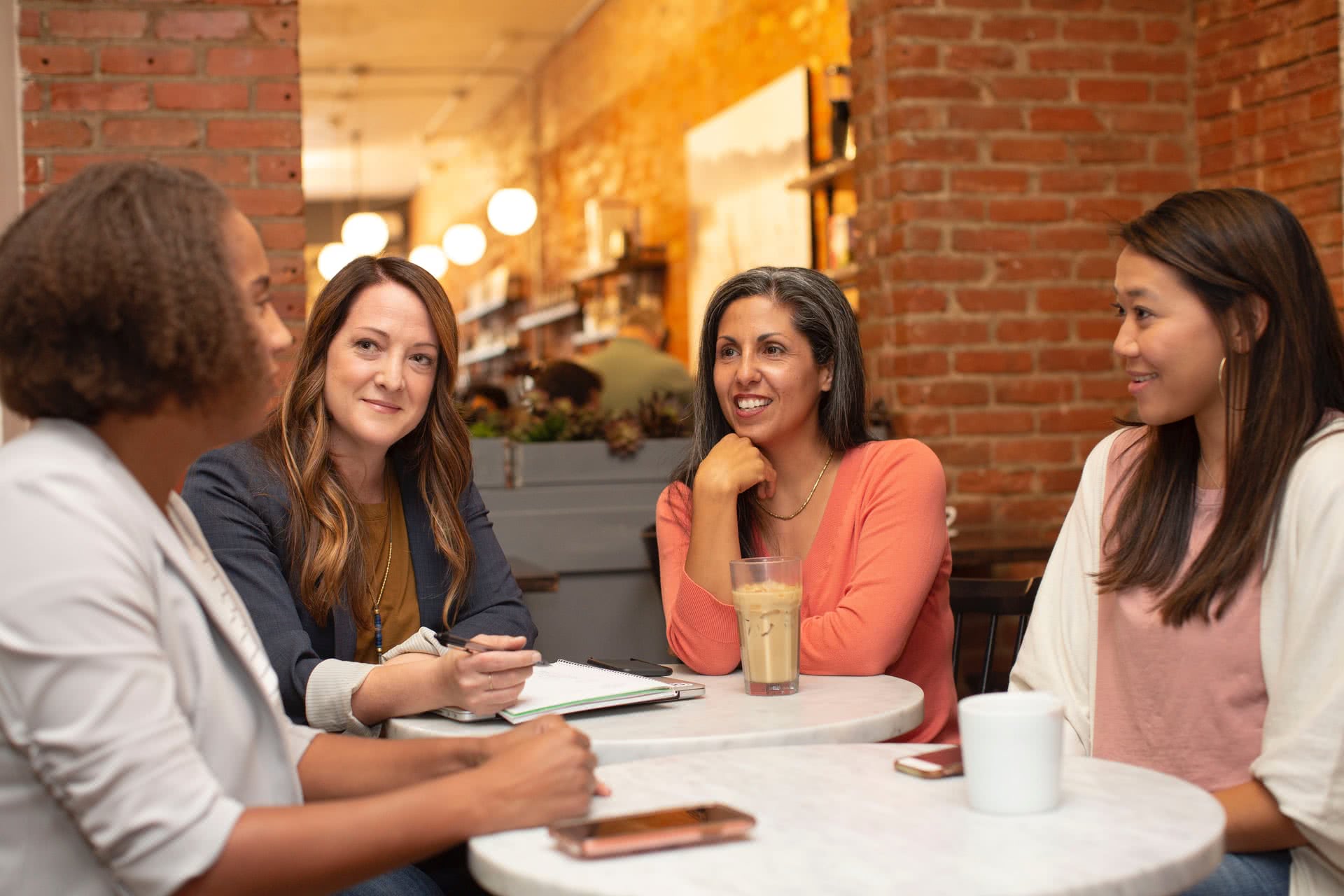 Fun community festivals
If you're looking for inclusive community engagement ideas for companies, consider planning a festival or fair with something for everyone. Create an event around celebrating the things that make your community great and giving everyone an opportunity to have fun. Choose a theme that celebrates local talent, such as an art show or craft fair, or gather everyone for entertainment at a popular park.
Invite local food trucks and restaurants to either provide or sell refreshments at the event. Encourage them to serve their best dishes to entice more people to visit them after the event. Have local businesses set up booths to give the community information about what they do and potentially give attendees discounts on future purchases or services.
You can also provide a special presentation during the event that awards businesses and organisations for their accomplishments and for the ways they've given back to the community.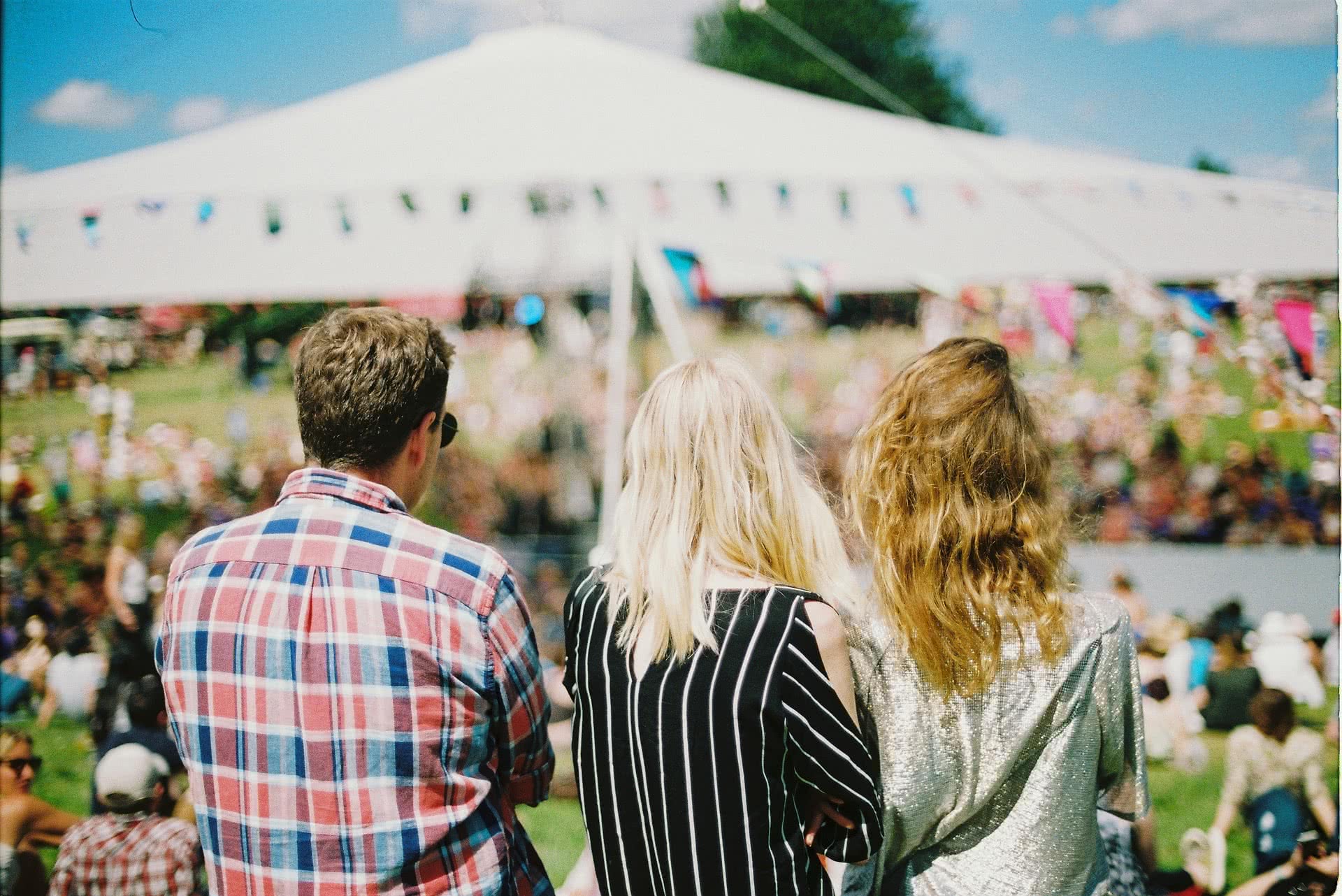 Invite community groups to dress rehearsals
Lots of events require dress rehearsals or technical run-throughs prior to opening their doors to the public. Consider offering free or discounted tickets to these previews to community groups, such as small business owners and employees, to foster positive local relationships. Attendees can provide feedback on the show or display, and actors or organisers can prepare for their event's premiere with a live audience. Encourage the attendees to promote the event on social media and share their experiences with their loved ones.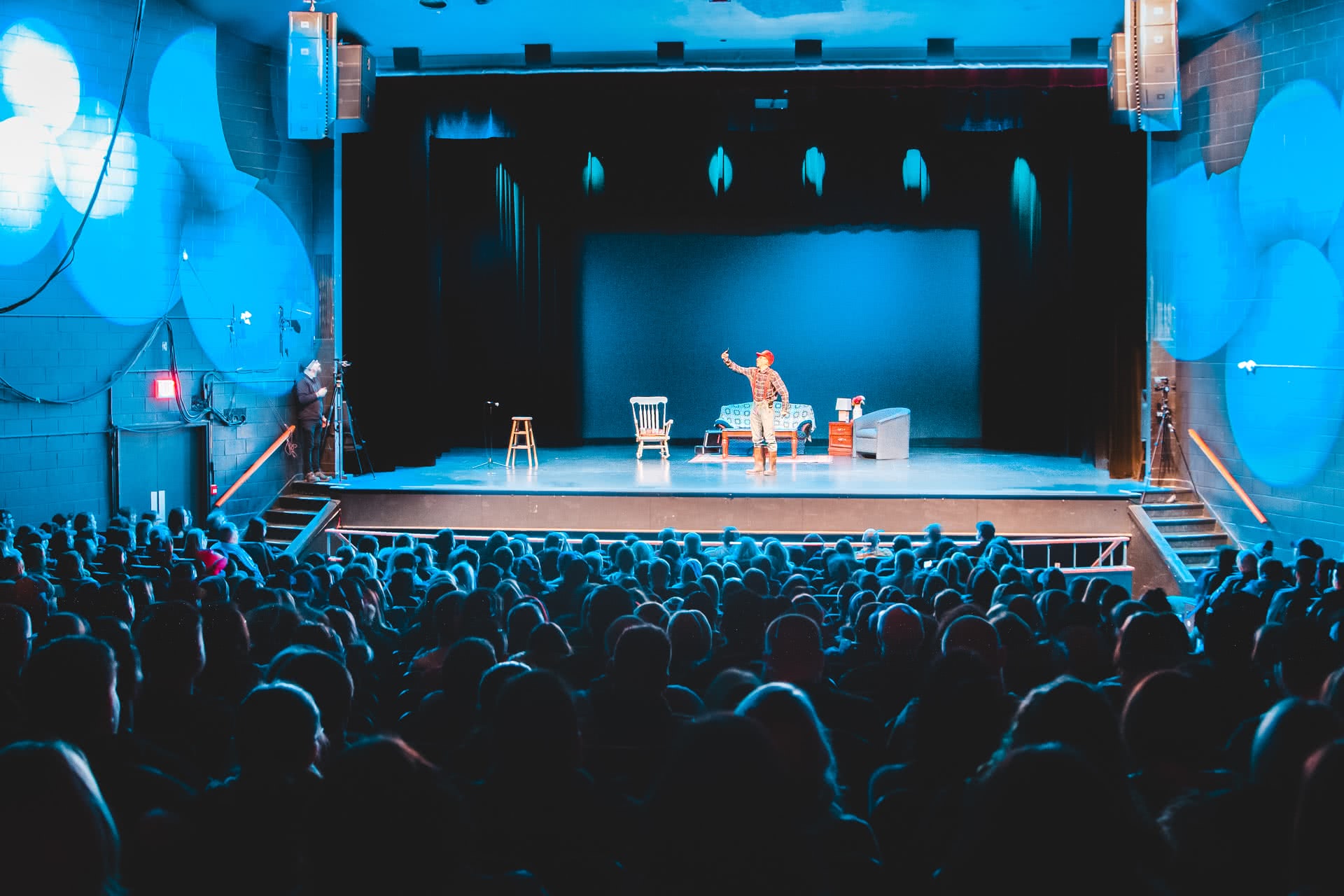 Organise a craft show
Give local artists and artisans the opportunity to sell their work at a community craft fair. Invite restaurants and food vendors to set up booths to sell refreshments during the fair so attendees can eat and drink while they shop and more local businesses are involved. Make sure any booth fees for individual artists or craftspeople are reasonable so no one has to miss the event due to budget constraints.
If you don't have enough community interest to plan a whole event around crafting, consider including a craft fair component within a larger event. Have vendors set up booths or tables at your festival and give attendees the opportunity to shop local.
Invite the community
Community events should feel inclusive and inviting to everyone. Focus on attracting a diverse group of people and businesses to your event that truly represents the depth and breadth of what your community has to offer.
High streets
High street shops are a great networking source. These business owners have a unique take on your town and direct access to consumers, so they can provide corporate community involvement ideas and suggestions. Consider having some of these businesses sponsor your event, particularly if they're a popular local store or a pillar within the community. Ask these businesses to promote the event on their social media pages and link to your Eventbrite event page where potential attendees can purchase tickets.
Local small businesses
Even if they're not located in the town or city centre, small businesses have their finger on the pulse of what's going on in their neighbourhoods and they know what their customers want. Consider offering them publicity in exchange for covering a specific event cost or providing a tangible supply for the event. No matter what, incorporating lesser-known small businesses in your event demonstrates that you care about everyone in your community, and it helps promote inclusivity.
Local restaurants
Invite restaurants and food trucks to participate in your event and promote their classic dishes or new recipes. Consider food vendors as potential sponsors for your event, and they can offer discounts to attendees to drive more traffic to their businesses in the future.
Community centres
Recreation centres and senior centres can provide meeting spaces and ways to connect with specific groups within the community. These organisations often need volunteers to help with their missions, so offering them a free booth or table at your event gives them the opportunity to reach more members of the community. If a community centre or nonprofit allows you to use their space for an event, be sure to plan a segment where someone from the organisation can talk about their mission and things the community can get involved in.
Libraries
These important pillars of the community promote literacy and are often a large proponent of local events and programs. Libraries are community organisations in their own right, and they can provide space for events. If your local library has a bookmobile or another travelling component, their participation can add value to your event. Work with your library to promote your event to the community as part of your marketing campaign.
Individuals
Have everyone on your organisation team contribute to a list of key community members to reach out to in the lead-up to your event. These could be residents who are natural networkers, those who can provide a special service or expertise, or local politicians, celebrities, or influencers who could draw more attendees to the event by promoting or supporting it.
Local businesses' customer lists
When businesses get involved in your event, be sure to encourage them to promote the event to their customers via social media, word of mouth, or tangible marketing such as fliers or signage in their storefront. If possible, have businesses send an email to their customer contacts mentioning their participation in the event and linking to your ticketing page.
Ready to tap into your local small business community?
Chances are if you're trying to find out how a business can get involved in its community, there are other people locally who are struggling with the same question. Plan an event that connects local businesses with potential customers and community organisations and fosters new connections and relationships.
Eventbrite can help you plan and organise successful events for your small business without breaking the bank. Sign up today to create an event page and start selling tickets to your community.