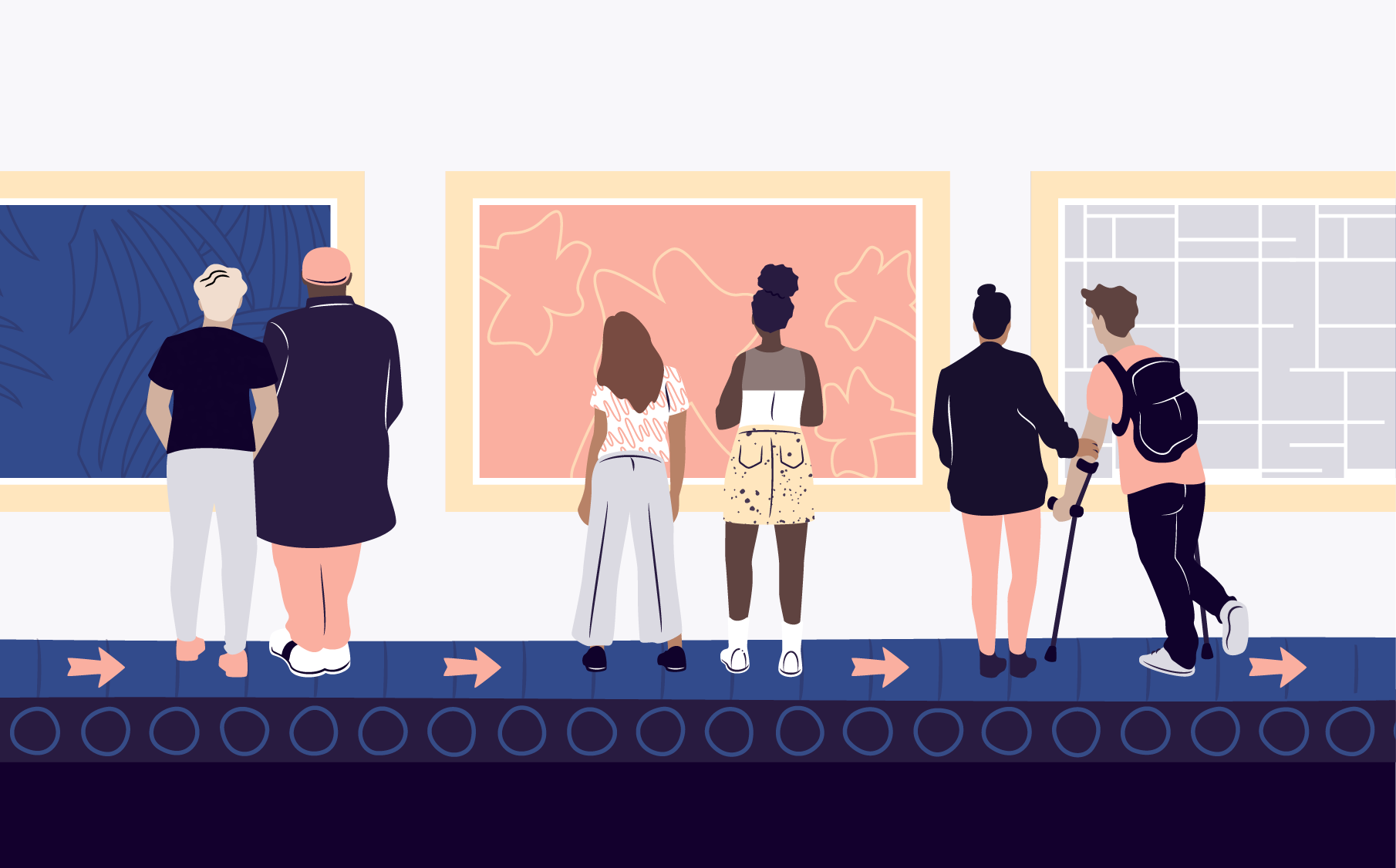 Creating Safe Events: How to Make Attendees Feel Secure This Year
Many attendees can't wait to get back to live, in-person events this year. But, although excitement is building, it's important to remember that coronavirus anxiety is real. Some people may be worried about the health and safety aspect of attending an event – especially for large gatherings like festivals – while others may be concerned about committing, as guidelines can change at the last minute.
A big part of being an event creator is building trust with your attendees, and now that's more important than ever. Consider some of the following common concerns and put measures in place to reassure guests that you're holding a responsible event.
"I'm worried there will be too many people"
People with coronavirus anxiety will be understandably wary of large crowds. The more people there are, the higher the risk of transmission, so guidelines should be in place to help mitigate the risk.
Alleviate guests' fears by limiting attendee numbers and using staggered entry times to avoid huge queues. Implementing strict social distancing and personal protective equipment (PPE) measures can also help people feel safer about attending both small- and large-scale events. If you're not sure how to do it, Eventbrite has a range of built-in social distancing tools for events, from timed entry to contactless ticketing.
"I'm concerned about physical contact with event staff"
Part of your safety management for events should be ensuring your staff wear PPE and use contactless technology where possible. Rather than selling tickets at the door, ask guests to buy them online in advance and present them on their smartphones. Contactless scanners can pick up the unique barcode without any physical handling. Once on-site, use contactless card payments for food and drink.
Telling people about this, and other steps, should be part of your event communication plan. Having an email template ready to go can make this easier. Rather than writing a new message every time, simply plug in the new information and hit send.
"I don't want to lose my money if something happens"
Things change so quickly at the moment that some attendees may be worried about spending money on a ticket, only for lockdown restrictions to be imposed in their area. They might also be worried about developing COVID-19 symptoms on the day and having to forfeit their tickets.
For situations like this, it's best to put your event refund policy front and centre. It's also worth being a little more flexible while dealing with constantly changing COVID-19 measures, allowing guests to cancel closer to the time.  If you prefer to have a strict refund policy, consider offering a hybrid event model where some people attend in person and others watch from home. That way, anyone who can't make it will still be able to view the stream.
"What if another attendee tests positive for COVID-19 after the event?"
Put a contact tracing policy in place, and communicate it clearly in advance. The NHS offer an app and QR barcodes for venues to use, so if anyone later tests positive, all attendees who have come into close contact will receive an alert. You could also do this manually by asking guests to sign in with their name, phone number, and email address, or by using Eventbrite to gather attendee information. Ask attendees to contact you if they or anyone they know tests positive, and you can get in touch with everyone who was at the event at the same time.
"I don't know if the venue will be clean enough"
After a year of being at home, it can be nerve-wracking to step into a space that you have no control over in terms of cleanliness. Part of preparing for the reopening of live events is taking extra safety and hygiene precautions. Speak to your venue about their disinfection and sanitation measures and, if they don't have any in place, organise it yourself. Communicate the procedures clearly to your staff so that they know exactly how to sanitise the space.
Remember to mention cleaning procedures on your event listing, too, so that potential guests know you're taking basic event safety steps to help prevent the transmission of COVID-19. Making sure there's adequate hand sanitiser throughout the venue will give people the chance to clean their hands regularly without heading to the bathroom. Use signage to remind people about hand hygiene, too.
The power of communication
No matter what measures you decide to put in place, clear communication is vital to help make attendees feel safe and comfortable. Our COVID-19 Safety Playbook for Events can help you to determine your event's risks and work to reduce them.