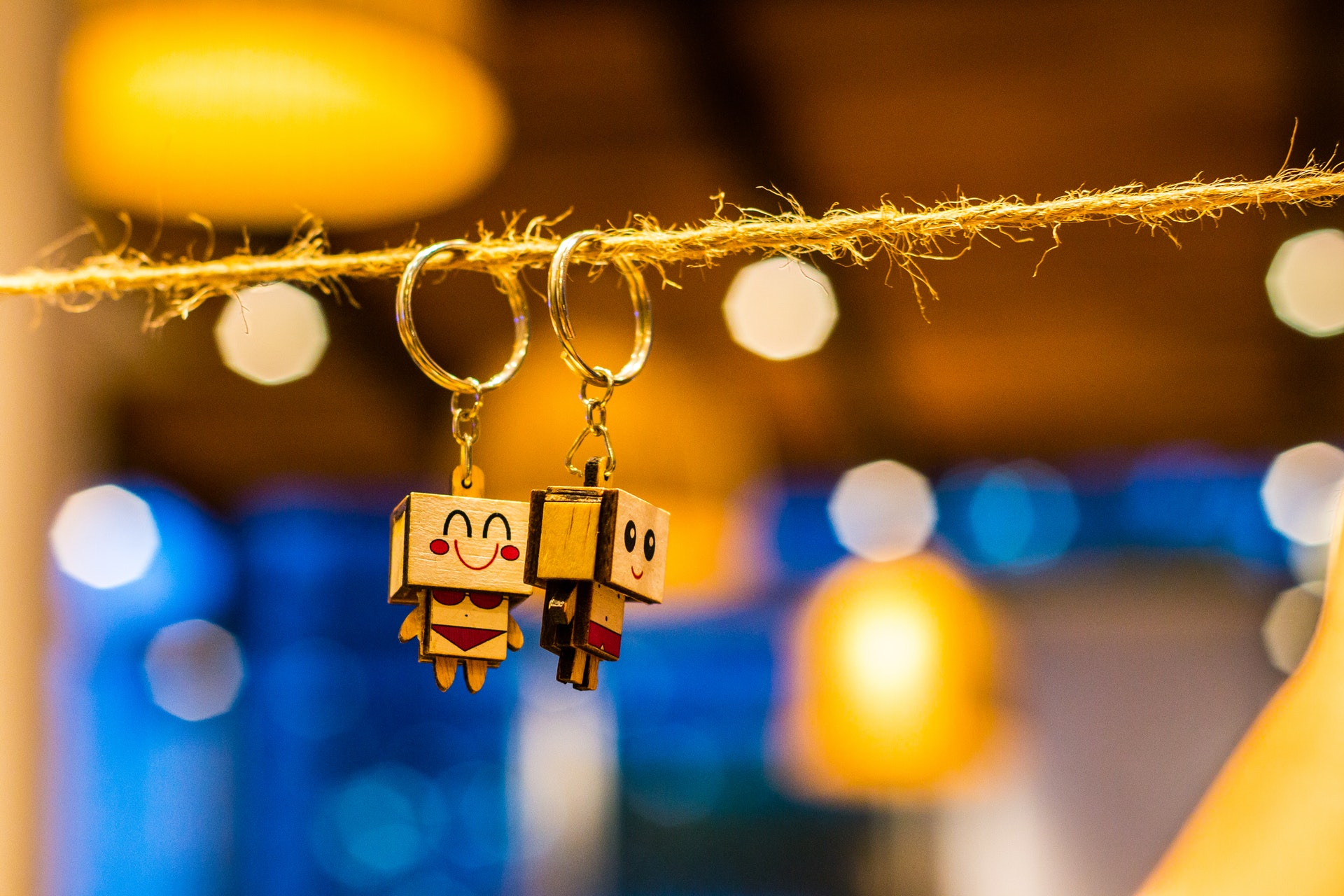 Rules of Attraction – Why Dating Events are on the Rise in Ireland
"Every great love starts with a great story…" – Nicholas Sparks
If there's one thing we all enjoy, it's an epic love story. From passionate tales of star-crossed lovers to dreamy serendipitous encounters, we can't get enough of the romantic stuff. 
Of course, not every story is as swoon-worthy or sensational as Shakespeare, Austen, or Sparks would have us believe. Nonetheless, it's interesting to see how our love stories have evolved over the past century to where we are today. 
The word 'date' was allegedly coined just before the turn of the 20th century by George Ade – a columnist for the Chicago Record. He wrote of a heartbroken clerk whose unrequited love interest told him that 'other boy's fillin' all my dates.'
Since then our quest for love has continued to evolve with our culture. From chaperoned courtships to the free love movement, our approach to 'dating' is in a constant state of change, with the last decade experiencing the dramatic rise of dating apps.
The rise of digital dating
Since Tinder's launch in 2012, hundreds of dating apps have sprung into the market. From OKCupid and Plenty of Fish to Bumble and Hinge, there seems to be something out there to cater to almost every taste and desire, with a simple swipe of a finger.
But despite the wealth of digital options, there seems to be one critical component missing for online singles – basic human interaction. After all, we're naturally social creatures and crave real-life human connections.
While many successful love stories are born online, more and more singles report feeling socially isolated and disenchanted with the transactional nature of digital dating. But when it comes to putting themselves out there in real-life situations, they struggle to find the confidence to look up from their screens and take a risk. 
It seems amongst a sea of digital connections, the art of fundamental human communication is getting lost. Therein lies the gap that needs to be addressed.
Are dating events the answer?
It seems there's something of a digital rebellion brewing in Ireland's dating scene. 
As a ticketing platform, we're seeing a new trend emerge – a growing interest in dating events. Or maybe it's more like the renaissance of an old trend that was replaced in recent years by online dating opportunities?  However we look at it, it seems a host of singles are now on the lookout for a more human approach to finding love. 
Hugh Redmond, founder of 2Connect, has run 1,500 running dating events over the past fifteen years. Hugh says that lately, he is seeing a huge upswing in interest, particularly among singles in the age brackets of 24-34 and 45+. 
He explains that digital daters are becoming disillusioned with the online scene – 'tinder refugees' as he likes to call them! People are more time-pressed than ever and realise that the valuable time and energy being invested in digital dating isn't giving them the return they want.
As a result, there's a growing need for dating events to bring back real-world, face-to-face connections for those looking for love. Hugh has seen huge success in his events, boasting a 75% match rate and two weddings in the last year!
Amanda Lachance, Global Director of Operations for  MyCheekyDate a dating company which prides themselves on a 'less is more' environment devoid of typical event trappings – emphasises the excitement and emotional quality that real-world human connections bring. 
This is no surprise, as studies have found that eye contact, smiling, laughter, and initiating conversation are all important indicators of attraction in most world cultures.
'Much like the rest of the world, people in Ireland are enjoying meeting organically. Face-to-face communication can be essential for those who are unable to evaluate a potential match through a computer screen. The infectious excitement of meeting in person adds an emotional quality that other modern-day dating trends simply may lack. Our Dublin events have been a huge success and we are excited to expand to other cities in Ireland in 2020.'
How to make your dating event stand out
Looking to create an event of your own to help singles find love? Here are our top tips to help attendees to relax and find the confidence they need to embrace the power of real-life human connections: 
Set the mood
First impressions count for a lot in the world of dating, and your setting is no exception! The right venue is central to setting the mood of your event from the moment your singles arrive, so take the time to get it right. You want to create an aesthetic that reflects the tone of your brand, but also helps your attendees to relax and easily mingle. The best way to achieve this is to replace the typical dating event scene with a more quirky and unique space.
Add some activity-based fun
Fun ice-breakers and activities are a great way to eliminate the need for small talk at dating events – usually what singles dread the most! Chat to your friends and other people in your area and find out what they love. Board games, wine and cheese tasting, crazy golf, hiking – it could be anything! Activities that entertain, while breaking the ice, are key to alleviate the pressure. After all, people show themselves in their best light when they're relaxed and having fun. But remember, the key is to have a roughly equal male-to-female ratio, so choose activities that will attract both sexes equally.
Offer bundle tickets
Dating events can be a daunting experience for many singles, but attending alongside friends can often help take the pressure off. Offering a bundle discount is an effective way to increase ticket sales by enticing singles to come along as a gang and take the plunge together!
Interact with your guests
A sure-fire way to help your guests feel relaxed is to have facilitators at the ready to get to know guests, introduce people, and get the conversation flowing. Amanda, from MyCheekyDate, explains that this kind of interaction needs to happen right from the beginning of the registration process.
We go above and beyond to put the focus on our daters by interacting with each guest during the registration process. If we come across anyone that others may not fancy meeting, we politely say no thank you so that our daters don't have to.
Hugh, from 2Connect, shares that getting involved and introducing attendees to one another, especially those who arrive alone, also helps to spark conversations and make sure no one feels isolated or left out.
'I introduce the single ladies who arrived on their own to other ladies groups so that they feel comfortable. I introduce guys to each other and suggest those who are looking nervous to join in and also grab a drink if they feel the need for it.'
For Hugh, focusing on customer experience above all else and making sure your attendees feel supported and looked after is paramount to dating event success.
'Anyone starting out in event management needs to focus totally on the experience. Customers remember how they were treated and so you should always look to help and guide people through the event. Remember you will never meet everyone's expectations, but make it as enjoyable as possible.'
Feeling inspired? Then what are you waiting for?! Take the leap and start organising your own dating event with Eventbrite today.