Introducing Collections – a New Way to Curate Your Best Events on Eventbrite
Meet Collections, a new way to group similar events together onto a single page. With Collections, you decide how to organise your events while helping attendees easily find more of what they love in the process.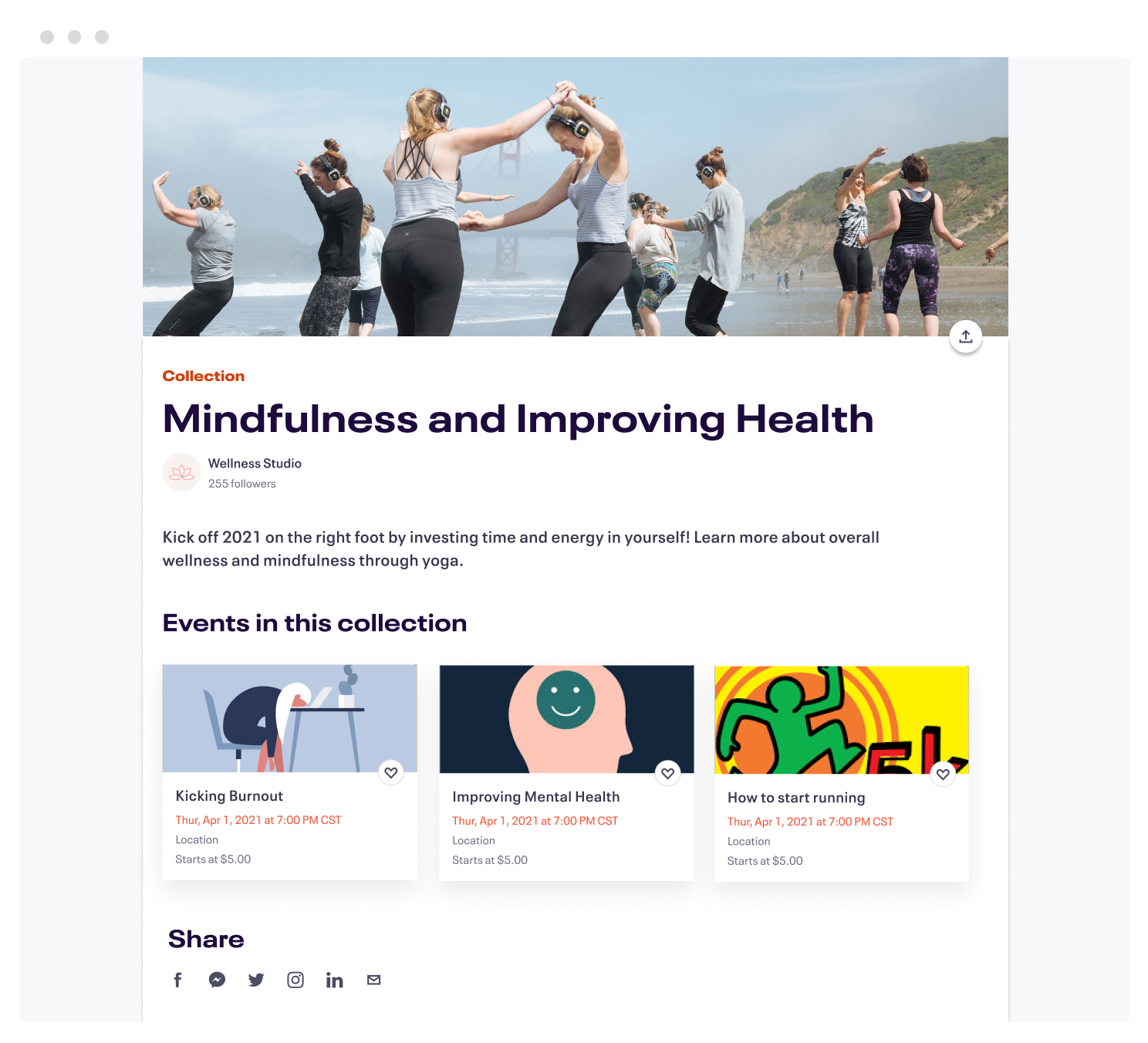 With Collections, you can:
Group your events 
Collections let you curate a group of your events – by theme, location, or date – on a  beautiful landing page. Interested attendees will see all the offerings in your collection – in one place. Need ideas on how to organise your events? It's as personal as organising your bookcase. You could group by theme, categorising everything that falls under creative writing, for example, from short story workshops to poetry slams. You could group by location, showcasing all the events you host in a particular location (yep, virtual counts). You could also group events by date.   
Build a brand and engage your audience 
Feel legit, look legit. Making a Collection is easy – and quick (think minutes). Start by adding new or pre-existing events to your Collection. From there, flex brand personality by customising your landing page with a description and an image. Get attendees excited to learn about every event in your collection, purchase tickets, and share online. Plus, showcase your Collection on your organiser profile page. Once your Collection is live, use the 'Share' button to promote that collection on social media.
Promote your Collection with Eventbrite Boost
Speaking of social media, it's time to market your collection the same way you market your one-off events. Unlock a next-level event promotion strategy with Eventbrite Boost, the all-in-one event marketing platform built to save you time and handle all of your marketing challenges. With Boost, it's easy to promote all the events in your  Collection with a single ad campaign to reach new people and increase event attendance. 
Grouping events into Collections will help you attract new (and loyal) attendees.