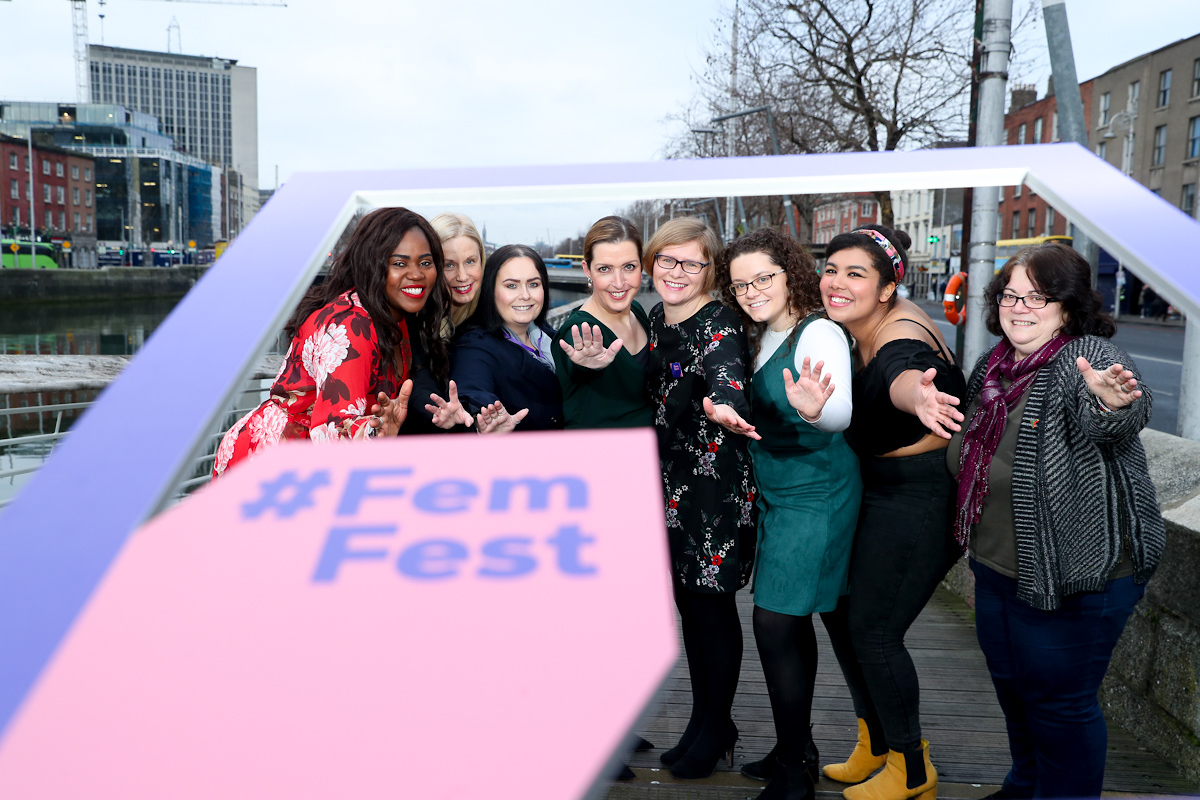 How FemFest is Shaping the Future for Young Women in Ireland
(cover photo credit: Maxwell's Photography)
On Saturday 19th January, almost 100 years to the day since the meeting of the first Dáil, over 150 young women gathered at FemFest to shape their feminist future.
FemFest is the National Women's Council of Ireland's annual event and the biggest conference for young women in Ireland. The event launched four years ago and has since provided a safe and inclusive space for young women across Ireland to come together and discuss gender balance, the issues that inhibit them in society today, and plans for the future of feminism.
Above all, it offers young women in Ireland a chance to make their voices heard and find the confidence to fight for what they believe in – a more balanced and equal world.
We spoke to Laura Harmon, Women in Leadership Coordinator at the National Women's Council of Ireland and a key organiser of FemFest, to find out more about the conference and the power of events to shine a spotlight on important social issues and inspire change.
"FemFest is NWCI's flagship event for young women by young women and it's great to see it go from strength to strength each year. It's important for young women to have spaces where they can network and discuss the campaigns and equality issues that are important for them and FemFest provides just that. FemFest 2019 had over 150 attendees with young women from diverse backgrounds from all over the country."– Laura Harmon
This year's theme was an exploration of women in public life in Ireland in the past, present, and future – a theme that's particularly interesting in Ireland this year in light of the centenary of the first Dáil. Discussions surrounding the theme celebrated the incredible progress that has been made, not just politically, but socially and culturally too, while addressing the many inequalities that still exist today.
She notes how female representation was a particularly important topic for the attendees this year. While statistics surrounding female representation in politics show big strides in recent years, there is still a lot more to be done. For example, in 2011, women made up only 15% of our TDs, but since the introduction of the quotas, this number has risen to 22%. Laura explained that there are plans to further increase this quota to 40% by 2023.
Representation in the business world is even more problematic, with women making up only 18% of the top company boards in Ireland. In media, females make up less than a quarter of our main broadcasters.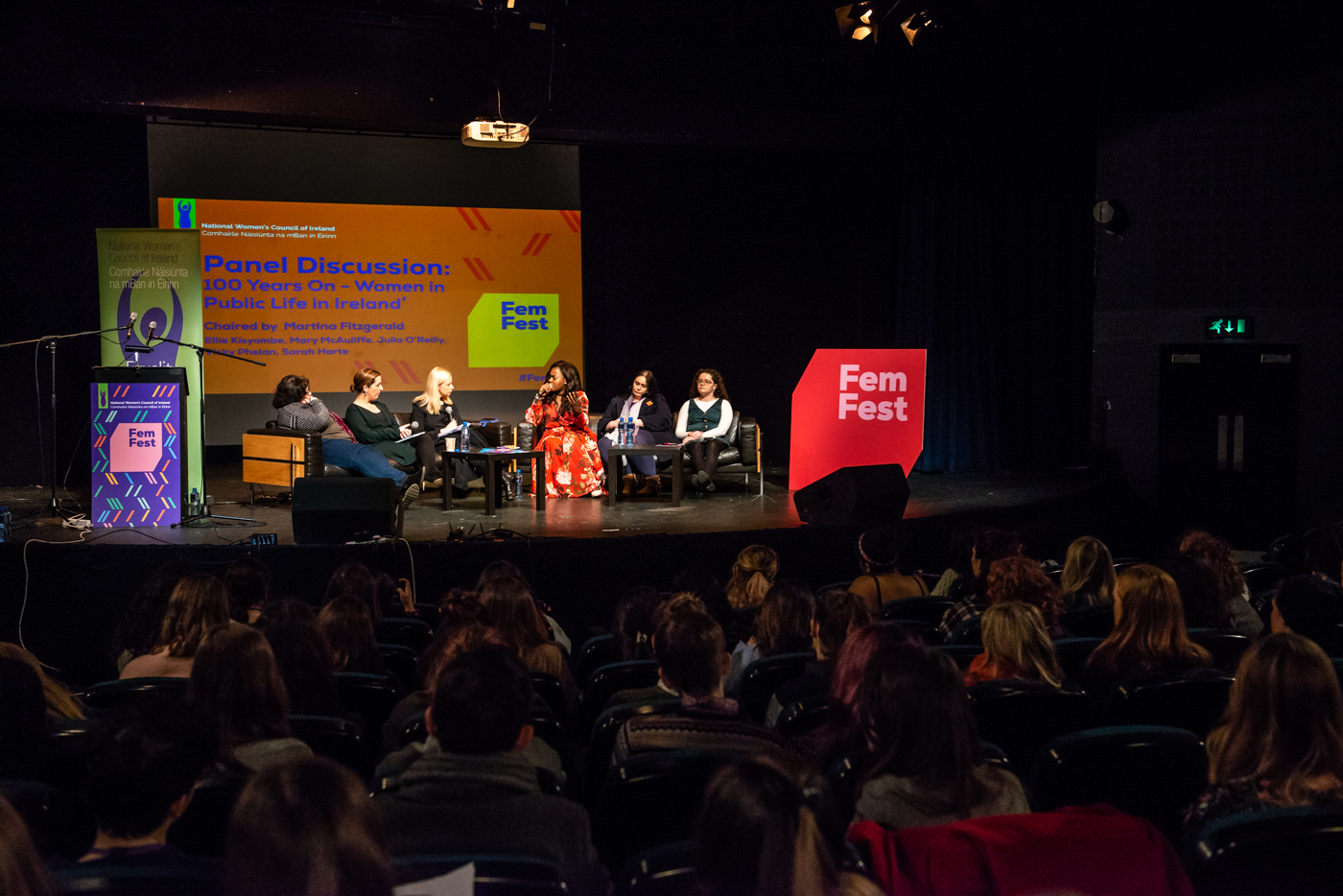 NWCI emphasised how this year's attendees stressed the acute need for more female role models in Ireland to look up to. You can't be what you can't see and they highlight the deficit of female role models in Irish society as a huge impediment to their progress and success.
This was a leading factor when it came to shaping the panel and agenda for the event this year.
Laura notes that one of the most important stages of the event is actually the lead up to it. The NWCI conduct consultation workshops with a diverse selection of their attendees to decide on the topics that they will cover at the event. They discuss the issues that are most important to them and the speakers they want to hear from.
NWCI feels that this research is critical to the success of FemFest. It is the attendees who shape the direction of the conference.
"Topics discussed included the need for more women in public life, including politics; social media campaigning; how to be an activist, consent and leadership.'"- Laura Harmon.
Opening the event this year was women's health campaigner, Vicky Phelan – an incredibly important role model for this year's attendees. Vicky Phelan came to national prominence last year for bravely exposing the CervicalCheck scandal and has since been campaigning for a better healthcare system for women in Ireland.
At the conference, Vicky described herself as an 'accidental hero.' She wanted young women to understand that leadership can come in any form and inspire them to have the courage to take a stand if something isn't right.
Other panellists included journalist and author Martina Fitzgerald, activist Ellie Kisyombe, and local election candidate and member of the Traveller community, Julia O'Reilly. NWCI highlights the importance of having a diverse panel of speakers at the conference to include as many voices as possible.
The second section of the day is dedicated to a series of 'Ted Talk' style sessions called 'FemFest Talks' and interactive workshops addressing the issues raised in the consultations. This year they were largely centred around the topics of the portrayal of women in media, issues of consent, leadership skills, and activism. These sessions give young women the chance to share their experiences and equip them with the knowledge and tools to address the issues they face.
Laura shares that despite the gender inequalities that still exist today, the young women who attend FemFest are incredibly positive about the future of feminism.
She talks about a resurgence of feminism and how events such as the #metoo movement and Together for Yes have sparked an intense awareness not just on a national level, but an international level, of the need to stand up and support women's rights.
She speaks about the passion she sees in young women in Ireland to make a change.
These young women want to be the leaders of tomorrow. They want to be the next generation of role models. They want to be heard and to live in a world where they are not restricted by stereotypes or limitations because they are women.
And they are coming together at FemFest to find the direction and the confidence they need to achieve this.
Confidence is one of the biggest obstacles they face and NWCI notes how there are few spaces in Ireland where young women can speak openly and learn to find the confidence to put themselves forward.
FemFest tackles this by providing a forum for young women to hear the stories of other women who have found the confidence to speak up, to fight for what they want, and to make a difference. It also allows attendees to build a network of other like-minded young women who can support one another and rally for change. Many attendees continue to get involved in the work of the NWCI long after the event.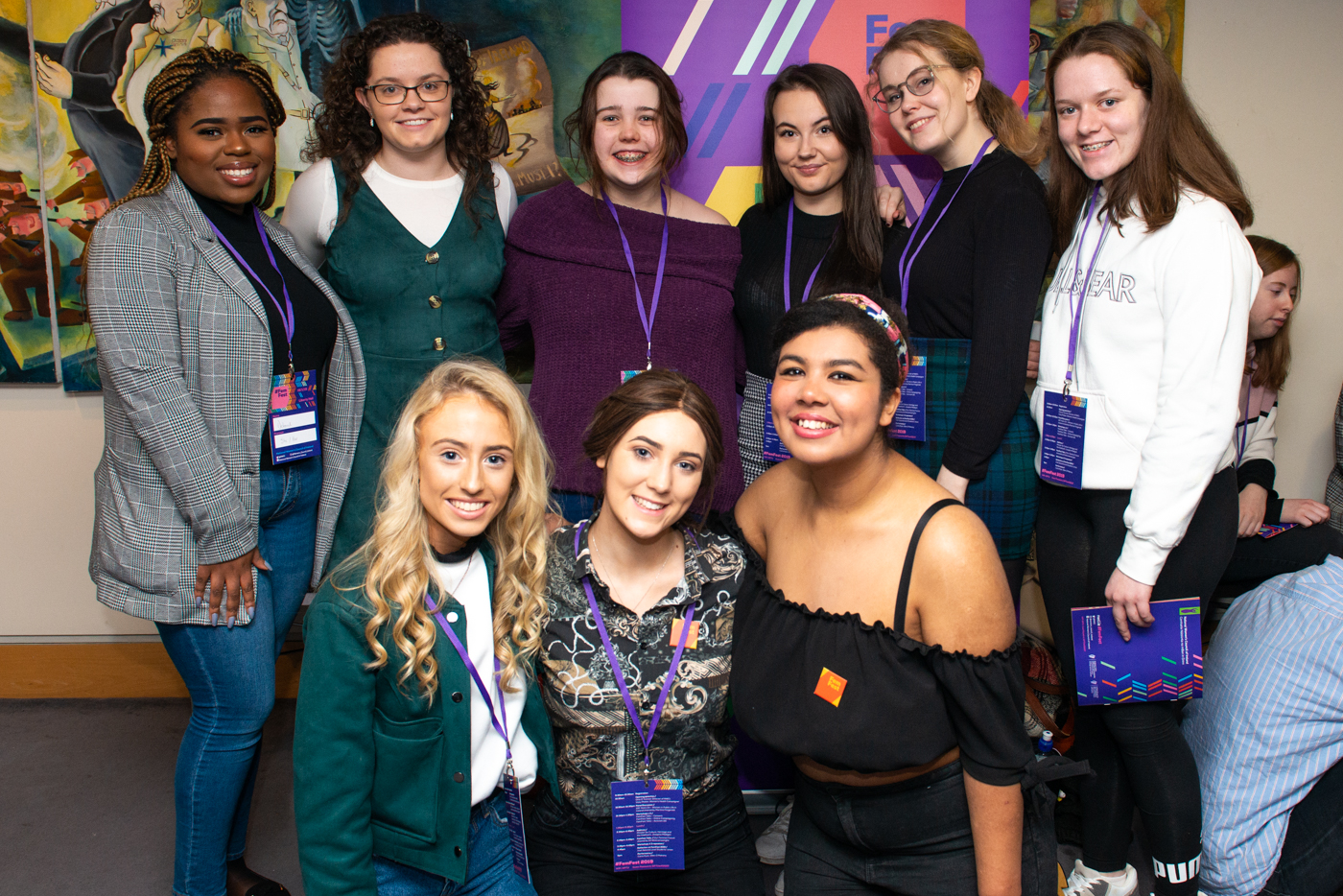 FemFest has now grown to over 150 attendees and is becoming a brand in its own right. This is a testament to the power of events like FemFest and the need for spaces where young people can have a voice and begin to shape their own future. Laura shares that there is still so much room to build on this and that the NWCI are actively looking for a long term funding partner so they can continue their work long into the future and increase their reach and impact amongst young women in Ireland.
FemFest is an event that's rooted in compassion, inspiration, and purpose. The NWCI has created a powerful space to support and empower young women to fight for a better future for themselves and for generations of women to come.
"Events like FemFest have the power to inspire change by bringing like-minded people together to learn, network and share experiences. FemFest aims to create a positive impact by supporting and encouraging young women's activism." – Laura Harmon
Want to learn more about creating events to make a difference? Download our guide to creating purpose-driven events of your own.
To find out more about FemFest and The National Women's Council of Ireland, you can check out their website or follow them on Twitter: @NWCI