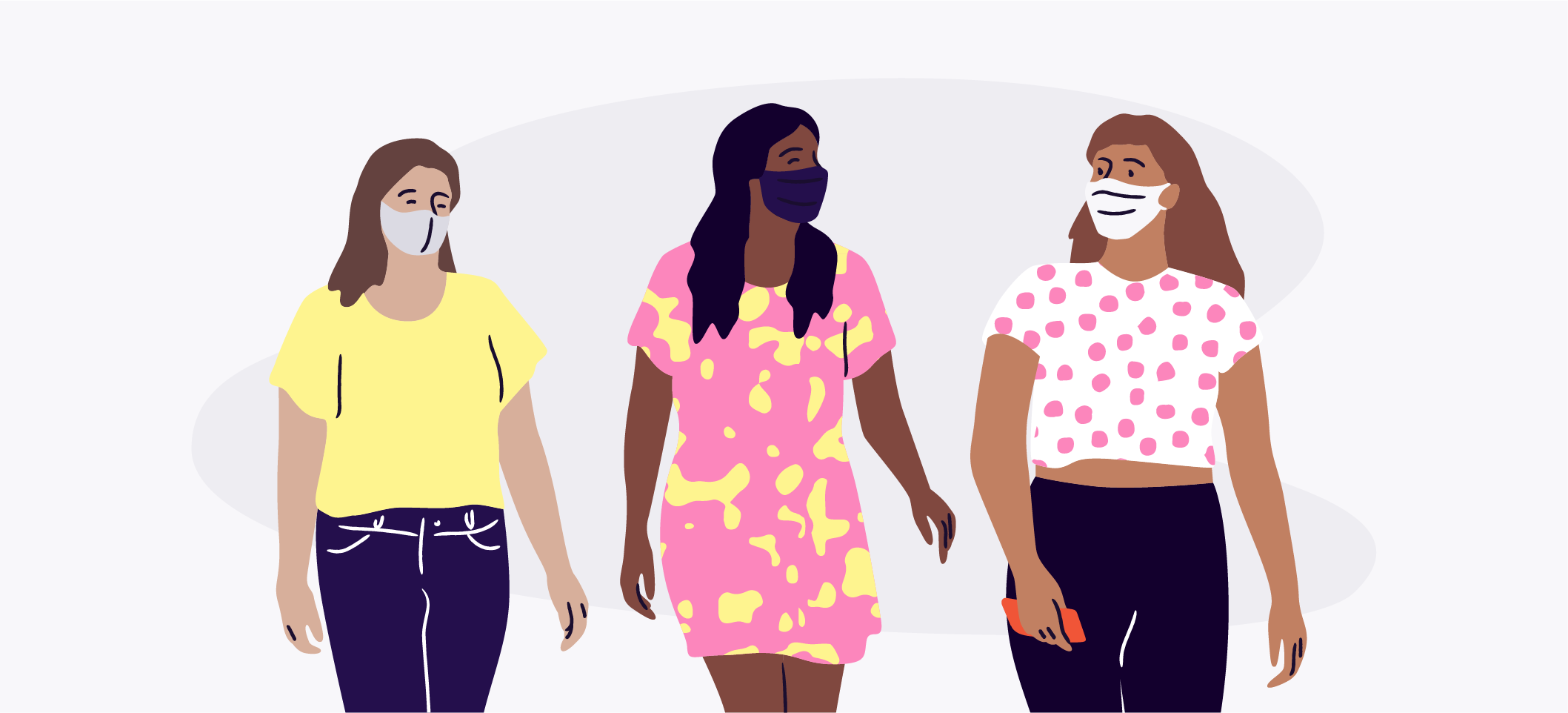 How Global Event Creators Are Adapting With Pandemic-Friendly Events
COVID-19 has upended the events world, and creators have had to adapt to deliver events in new and interesting ways. Still, even the most imaginative events professionals continue to face challenges as they work to design in-person and virtual events that attract attendees.
Read on for inspiration for new online event ideas and tips on designing events that a pandemic-weary public will want to participate in. Plus, get some insight into how countries like Australia and New Zealand, which have seen a loosening of COVID-19 restrictions due to declining case numbers, have started to reopen.
Start outdoor event planning – even in the cold
Socially distanced events were relatively easy during the summer of 2020 with some ingenuity from event creators. Cooler temperatures might seem to make outdoor events more challenging, but if you ran out of event ideas as soon as the weather turned colder and wetter, it's time to rethink your strategy.
Australia, where COVID-19 has stayed more under control, has encouraged outdoor events, like QLA Yoga's outdoor yoga series or hEARTHum's hiking series for women. These events allow people to gather while staying apart.
If you want to come up with your own outdoor event ideas, use the season as your inspiration. Think of events that will keep participants warm by getting them moving, like a 5K run or a nature walk on a local trail. It's also worth trying something a little different, like cooking on a campfire or stargazing.
You can also explore ways to bring a little heat to your outdoor event. Heat lamps situated on an outdoor patio may allow you to host COVID-19-friendly activities like trivia nights or wine tasting sessions. Or, invest in some fire pits and let small groups gather around them to listen to a live music performance under the stars. Be sure to check local regulations about live music performances and food and drink events before you start planning.
Fight Zoom fatigue
Let's face it: By now, a lot of us are tired of sitting in front of the screen and interacting virtually. If Zoom fatigue has hit even your most loyal event attendees, it's time to shake things up. Think of creative virtual events that will get your participants engaged, moving, and talking.
Plan some interactive events around merchandise and packages that participants pick up or receive in the post beforehand. Host an at-home cooking class and have the ingredients prepped and ready for pick-up before you go live, or show off your new coffee blends by hosting a virtual tasting where participants can enjoy your latest offerings and learn about their backstories. Having something physical to accompany the online event makes people feel more connected.
You can also use online events as an opportunity to build brand loyalty. Host a fitness class where participants get a complimentary workout tee with your logo on it. These add-ons can make your event more appealing to people who may be a little tired of the standard virtual event, and can also offer some free marketing for your business.
Get the family involved
Rather than targeting just one demographic at your next event, think of virtual event ideas that everyone can enjoy. Parents who are balancing work with looking after their kids may find it harder to escape for a virtual event on their own. But if they're running out of ways to entertain their children, they might jump at the chance to sign up for family events.
New Zealand has been reopening, thanks to low COVID-19 case counts, and outdoor movie nights have been a hit for the whole family. (For example, Howick Primary School in Auckland has offered a film and carnival experience as a fundraiser for the PTA.) Once restrictions on public gatherings ease, a big screen and open space are all you need to welcome participants in a COVID-19-friendly way. Bring in food vans and other vendors if your local council's regulations allow, or encourage guests to bring their own picnic to create a dinner-and-film event.
If you have teaching skills, create some family-friendly interactive lessons, inspired by creators like Yo's Knots in Papamoa, New Zealand. A craft studio could host a virtual family art night, where participants work together to create a masterpiece for their home. A bakery could host a cake decorating class that lets families enjoy a tasty treat together once the class is over. Make things easier for your participants by putting together kits with all the art supplies or baking ingredients that families will need. When gatherings can go ahead again, consider turning your workshop or class into a hybrid event that's designed to welcome both online and in-person attendees.
You could look for family-friendly events opportunities outside of the house, too. Consider building your brand by hosting a socially distanced scavenger hunt in your local area. Create a list of local landmarks and sites that families can discover and check off of their list, and then arrange for families to redeem their completed checklist for a prize, whether that's vouchers for a local business or a branded T-shirt.
Engaging events to grow your brand
If event creators have learned anything from COVID-19, it's that adaptability is essential. This creativity will benefit your brand even as the pandemic ends because you can broaden your reach by offering in-person, virtual, and hybrid events.
As COVID-19 restrictions continue to change and regulations allow for more in-person events, you'll have to continue to adapt and identify lower-risk ways for people to gather. It's also a good idea to offer engaging virtual options for those who feel more comfortable streaming the event from home. Check out our 2021 event marketing guide to discover the best ways to promote your next event during these ever-changing times.