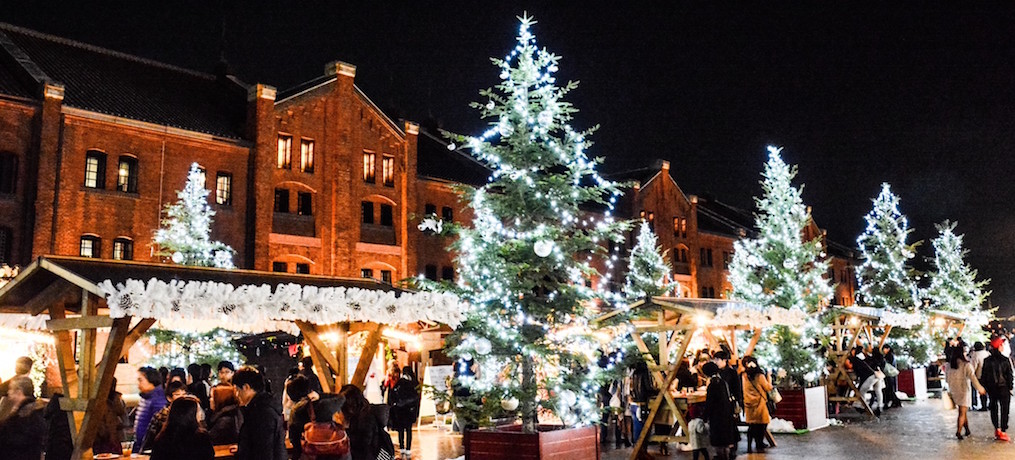 Holiday Marketing Ideas to Make Your Event Stand Out
The arrival of the festive season is a great opportunity to create an event that plays off of seasonal themes and the yuletide spirit. With colourful lights, playful tree ornaments, and snowy décor, the end of the year offers imagery that makes creating a design scheme almost too easy. From music to food to gift-giving, all kinds of activities can echo holiday themes. So with people generally in an upbeat, celebratory mood, why not bring everyone together and join in on the fun?
For many people, the holiday season is one of the busiest times of the year – shopping, office parties, and family time all take up a big chunk of the calendar. For your event to succeed, you'll need some holiday marketing ideas for making your event stand out from the crowd. We've studied the trends in Christmas marketing ideas and considered how you can implement these alongside your usual tricks to make your event a hit. From email marketing best practices to holiday event planning, Eventbrite has all the tools you need to make it a reality. Let's explore your possibilities.
Get holiday email marketing ideas from the pros
There's no doubt about it – big retail brands dominate holiday season advertising and marketing. That means you can take inspiration from their efforts when it comes to looking at the best ideas out there. It's also an opportunity to familiarise yourself with what ideas have been done before and consider what might stand out as something new. Popular retailer sales techniques include:
Early-bird pricing, which helps you entice the early planners
Buy-one, get-one-free pricing, which gives people the satisfaction of scoring a good deal
Gift cards, which are a great way to capture last-minute gift buyers
Along with knowing what sales techniques the biggest brands use, it's important to know what marketing techniques work best. Twitter recently conducted research in partnership with EyeSee, experts in eye-tracking and facial-coding technology. Using this tech, the study measured how users respond to holiday ads on the social media platform. They learned that:
Holiday ads with logos drive 133% higher brand recall
Brand connection is 13% higher for product-focused ads
Including your organisation's logo on your marketing efforts, then, can help your audience better recall your events, and advertising that's focused on specific events will likely create greater brand connections, too.
Finally, the holiday season is a chance to involve your audience in activities that are fun in character, but keep your brand top of mind. Spotify, for one, has previously celebrated Christmas with its #PlaylistPotluck, a collaborative playlist of songs anyone can add to.
Dive into all the details
One thing the big brands do – and you should, too – is study past performance. Analyse what worked for you and what fell flat. Maybe certain email campaigns generated greater click-throughs than others, or social media posts got a surprising number of shares. Try to learn why these efforts succeeded so you can duplicate them. After all, what works well once is likely to work well again.
Then, after you've completed your analysis, you can begin to set goals for the coming season. Re-implementing those proven techniques and strategies, or putting more emphasis on them, should lead to growth for you.
Of course, there's more to your marketing plan than last year's lessons. Technology changes so fast that there are undoubtedly new platforms to explore and new tech to experiment with. Check app stores to see what's popular – if there's a social media platform or another app that's new to you, you might want to include it in your plans.
Don't forget the usual best practices either. Do you have a solid SEO strategy in place? Are you taking advantage of creative online advertising campaigns? How's your email marketing game?
Research and generate creative holiday marketing ideas
The holiday season can account for over a third of a major brand's entire year's sales, so it's no surprise it puts so much of its marketing focus toward this time of year. But it's also a good idea to keep in mind how COVID upended the 2020 shopping season – how it will affect upcoming holidays is yet to be seen. But some studies, at least, are showing that well over half of shoppers are feeling more comfortable shopping in-store now that vaccines are available.
Not only are people feeling more comfortable out and about, but they likely will be spending more this year compared to last. The recently released 2021 Deloitte Holiday Retail Survey reveals a few key stats:
Consumers will likely spend 5% more on holiday spending this year than last
Consumers expect to spend 15% more this year than last on holiday experiences, such as travel, socialising, and entertaining
This suggests consumers' spending on experiences will be driving the growth in this year's holiday spending. There's a growth opportunity here for event creators who are prepared to take advantage of it.
One way to be prepared to grow your events business is to make sure, first of all, you know and understand who your current customers are. Once you do, you'll know where you have growth opportunities, and you'll be familiar with who has been responding to your message so far. Eventbrite offers several tools that break down your customers by a variety of adjustable metrics, such as new versus returning attendees, attendance rates, coupon performance, and much more. Take advantage of the tools that are available and you'll be able to see exactly what your ticket-buyers respond to – and what they don't.
Another option to maximise growth opportunities this season is to cast as wide a net as possible. Offering hybrid events can capture the interest of those who might be cautious about venturing into crowded venues. Set up a camera or two and let them join virtually. You'll also be opening up your event to people outside of your geographic region, which can get you even more ticket sales.
Alongside getting COVID-cautious and faraway attendees to join virtually, you can widen your net even further by giving tickets away to those whose income may have been affected by the pandemic and shutdowns. Marketers have long known that free admittance drives other sales, such as food and merchandise. This technique lets you attract attendees regardless of their financial situation, which means spreading holiday cheer and growing your brand.
Email and social media marketing for the win
These days, successful email and social media marketing are essential if you hope to grow your events. And while it's one thing to have a substantial database of customer email addresses, that alone won't secure your success. What you really need are ideas for Christmas marketing, emails, and other messaging that can be heard above the year-end noise. One technique you can implement is segmenting your email lists into groups, based on a set criterion, such as people who have purchased tickets to previous events and those who haven't. You can then create emails that are more personalised to those groups, and better personalisation can lead to better engagement.
Following best practices for social media marketing can help elevate your messaging and generate greater response. Whether it's organic Instagram stories or paid Facebook posts, social media can spread your messaging faster and wider than many other options. Make sure you cover your bases – older sites like LinkedIn are upping their social media game and fresh brands like TikTok have grown exponentially. Be sure you're familiar with the focus of each social media platform: LinkedIn, of course, is job- and profession-focused, so posts should look different from your catchy TikToks and shareable Instagrams.
It may seem overwhelming to manage all these different sites and platforms while also organising your event. Fortunately, Eventbrite Boost has many of the tools you will need and can help you organise your marketing strategies. Boost helps you with personalized marketing plan recommendations that are based on the specifics of your event. Depending on how many tickets have been sold or how many days remain until the event, you'll get different marketing recommendations from Boost. Another handy bit of technology is Boost's new Smart Audiences tool, which helps you run social ads and target new people who have attended similar events on Eventbrite.
Holiday party marketing ideas in action
Now that you've done the research, strategised, and signed up with Eventbrite Boost, it's time to put your holiday event plan into action. There's no denying there are opportunities for breaking through the holiday logjam and creating something special that people will love.
As people increasingly seek out experiences this holiday season, make sure you have some to offer. It might not be too much to say event creators can save the season – so now's the time to get your festive marketing strategy underway.