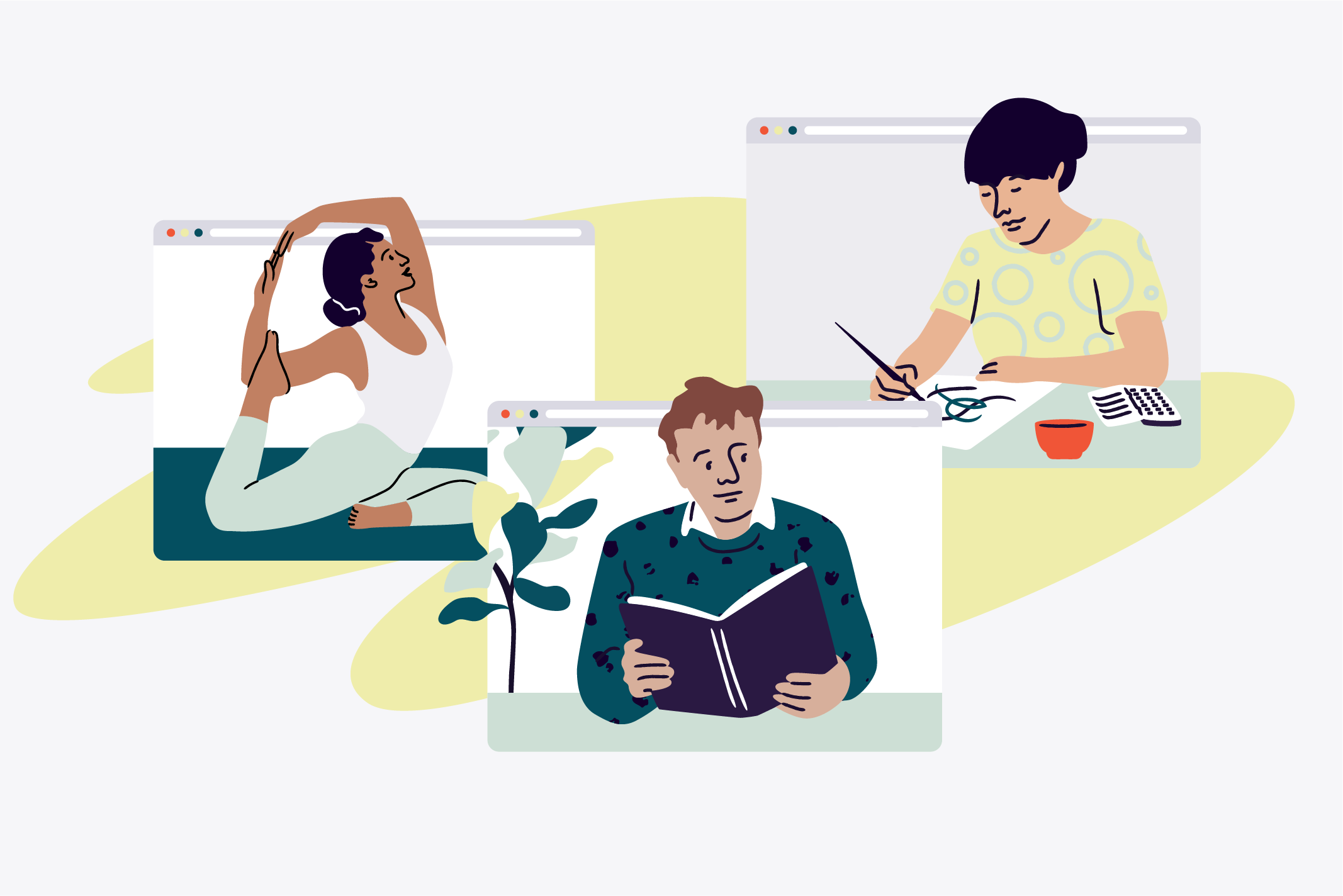 How Events Can Combat Lockdown Fatigue
After experiencing cancelled events, lockdown restrictions, and uncertainty, it's natural to feel a sense of lockdown fatigue. Not to be confused with an actual COVID-19 symptom, lockdown fatigue is the general exhaustion that comes from dealing with a global pandemic and everything that involves — whether it's working from home, reduced social interaction, or total isolation. There is, however, a lifeline. For many, attending online events can combat COVID-19 fatigue by providing the structure and interaction that's missing from their everyday lives. Here's how you can help attendees work through lockdown fatigue with your virtual events.
Help to shape routines
People may have a lot more free time than usual, thanks to the likes of closed social scenes and furlough schemes. Online events can give structure to people's daily lives — they represent something to prepare for or look forward to, giving people the routine that they may be craving. So when organising a virtual event, consider running it as a series on a weekly or fortnightly basis, so that attendees can work toward a goal and remain motivated.
Keep it moving
Exercise is vital, not only for feeling good physically but for brightening your mood and combatting lockdown fatigue. With gyms often closed under COVID-19 restrictions, there is huge potential for taking classes online during lockdown. Wellness events like yoga, Tai Chi, and meditation are great virtual event ideas that can really help with stress and mindfulness, while dance and fitness classes can provide a much-needed endorphin boost.
Find that human connection
Even in the midst of a pandemic, people don't have to miss out on seeing friends and family or making new acquaintances. Running online events gives attendees the opportunity to connect by allowing them to see and talk to others, even for a short while. Online language exchanges, book clubs, and discussion groups are great ways to form new networks, sometimes from all over the world. There are even events centred around pandemic fatigue for those who want to talk with others suffering from negative lockdown-induced feelings and to find ways of managing them.
Indeed, the power of the internet also allows people to connect with others in a way that would have been impossible before. As one attendee told Eventbrite: "In so many occasions after I attend an event, my feedback is usually 'I hope you keep doing this online.' [One event] is based in the UK. The concerts I often go to every other week are in Chicago. I would [otherwise] never be able to go."
Learn something new
A good way to maintain sanity and balance is to switch off from what's going on in the wider world by focusing on something else. Educational events such as life drawing, virtual gallery tours, and lecture series are great for this as people can immerse themselves in learning something new. Professionals are also taking advantage of having more free time by finding opportunities to upskill, so running an online event for the likes of coding, leadership, and writing can prove to be hugely popular.
Stay positive
Staying positive at times like this is essential – that's why it's important to organise virtual events with an exciting and happy focus, such as productivity workshops that create a sense of optimism that people can take into the rest of their day, or even week. Online events aren't just a win for creators. They're also a blessing for consumers looking for a new kind of event experience. A survey conducted by Eventbrite shows that attendees can easily simultaneously listen to online panel discussions while doing other things like cooking dinner – so your event could really brighten up everyday tasks.
Think outside the screen
It's clear that virtual events can help people work their way through lockdown fatigue, but keep in mind that there is such a thing as Zoom fatigue as well. To keep your online event feeling fresh, ensure it is full of interaction, variety, and entertainment. Try the following:
Keep events as concise as possible and split them into multiple events that can be run over the course of a few weeks

Provide resources like recordings that attendees can access after the event to extend its impact

Send real-life merchandise or add-ons like positivity journals to help create a tangible element

Experiment with methods other than classic webinars to make your event really engaging and memorable, like Q&A sessions led by the audience or influencer-led classes
Find out more about managing your events during the COVID-19 pandemic.