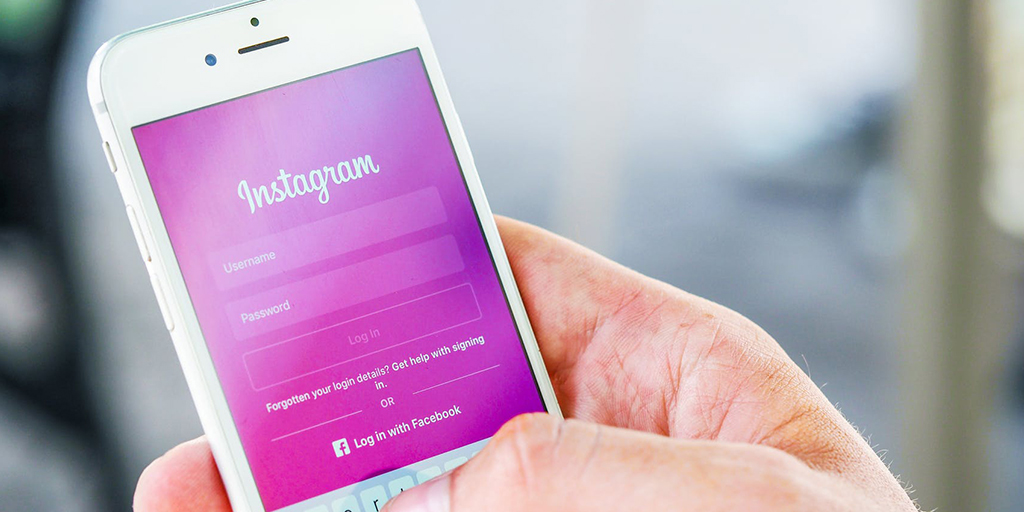 Insider Instagram Tips for Event Creators
With one billion accounts active every month, and 80% of those accounts following businesses, there's no denying that Instagram is a powerful medium to connect and engage with your audience.
When it comes to marketing your event on social media, it's all about capturing the experience for your audience, even before the event has begun. Events and festivals benefit from a wealth of imagery that can set the scene and promise a world that your audience can escape to – a strategy that lends itself perfectly to Instagram, such a visually impactful and interactive platform.
However, as competition grows fiercer on the platform, you need to get strategic if you want to outsmart your competitors. Whether you're looking to drive awareness, promote your brand, or boost ticket sales, here are some of our favourite Instagram insider tips to get you ahead of the game.
1. Playing hide and seek with hashtags
Instagram Stories have quickly become one of the most effective ways to promote your event on social media. In fact, one third of the most viewed stories come from businesses alone.
But as the Instagram Stories space grows ever crowded, you need to work harder to make sure your content surfaces beyond your existing followers. The answer? Hashtags.
Apart from Instagram allowing users to follow hashtags, there is also a Stories section on the explore page when visitors search for hashtags. This means by using hashtags strategically, your Story can become visible to anyone who's searching the hashtag in question.
Of course, adding too many hashtags will ruin the aesthetic of your Story and come across as spammy – a sure fire way to encourage your audience to swipe away. But what if we told you there's a way to hide them? That's right! None of the clutter and you can still reap the rewards!
Here are a few methods to hide your hashtags:
Pinch your hashtag to make it smaller and place a sticker, a gif, or a colour block of text over the hashtag so it's hidden.
Write your hashtag using the text tool, then click the colour tool and select a colour that matches your Instagram story background. Just two taps will allow you to seamlessly blend your hashtag into the background.
Pinch the hashtag to make it smaller and hide it by sliding it off quickly to the side.
Now you can add as many hashtags as your heart (and brand) desires and watch as the views flow in!
2. For the love of line breaks
Ah, the much coveted Instagram line breaks.
Do you ever find yourself scrolling through your feed only to find a beautifully formatted post, peppered with ethereal white space?
Then you decide to give it a try and your post looks like a chaotic, rambling mess? We've all been there!
For some reason, Instagram wants us to work for our white space. So while it's not straightforward, achieving those line-breaks is possible.
The key is not to format your post in the Instagram app. Instead, open the notes section on your phone and start composing your post there. Here's how it works:
When you need to add a line break, paste these invisible spaces in the next line. The spaces are inside the brackets.
[⠀⠀⠀⠀⠀⠀⠀⠀⠀]
Paste it as many times as you need, depending on how many line breaks you want
Remove the brackets
Copy and paste your draft into the Instagram caption space
NOTE: This also works with most scheduling apps.
It's as easy as that! Get ready for a whole new world of impeccably formatted, stand-out Instagram posts.
3. Share the Insta-love
The 2019 Instagram algorithm works by showing users the content they are likely to engage with. Sometimes generating this engagement means showing your followers and your most sought after accounts some love!
Engagement feeds engagement, so by interacting with others on the platform, you're significantly increasing your chances of being seen. Of course, the quality of this engagement is important, so you need to take the time to get it right. This doesn't mean interacting with any account or conversation. Be strategic about the accounts you actively reach out to and prioritise comments from your followers.
We recommend scheduling this time to engage right before and after you share your next post on Instagram. You want to get as much engagement on your post as possible within the first hour of posting, so Instagram recognises that your post is something that is likely to be interesting and relevant to a lot of your followers
Get involved in relevant conversations in the comments section
Respond to any follower comments or questions and answer your DMs
Search keywords and hashtags to find and engage with similar or complimentary accounts
This will not only help to boost engagement on your posts, but allows you to build authentic relationships with your target audience and show them you care.
4. Tidy up your tags
Tagging other users in your posts is a winning strategy when it comes to increasing engagement – once they are relevant, of course! Brands and influencers appreciate the call out and will often return the favour with a comment, like, and even a regram if you're lucky! But there's no denying that the more accounts you tag, the more cluttered and spammy-looking your post becomes.
So let's go Marie Kondo on those tags! You can tidy up your tags by dragging all the usernames into one corner of your image. It will make your post look much cleaner and less like your fishing for engagement. All tagged brands and influencers will sit neatly in the same corner and you'll still generate all that extra exposure you're looking for.
NOTE: If you tag accounts only in the caption and not in the picture itself, it won't feature on their tagged posts and will likely be missed.
5. Quality control your content
Instagram has told us over and over again that the best way to lift your feed's ranking is to produce brilliant content.
It's true that user-generated and authentic feeling imagery performs well on Instagram, but sometimes you need some truly exceptional visuals to stand out.
Event creators are in a privileged position when it comes to opportunities to capture striking visuals. Every event produces a wealth of rich imagery and footage just waiting to be captured. So why not take your content to the next level by hiring a professional photographer?
A small investment up front will leave you with a library of sleek, high-quality images to share the magic and generate excitement until your next event rolls around. Consistency is key on Instagram, so you need to be able to regularly produce and post content that your audience is going to like and engage with.
With more competition than ever on the platform, compelling copy with impressive imagery is the most important way to boost engagement and convert your audience into eager attendees.
For more insider tips to boost your social media game, check out our Essential Guide to Social Media for Events.