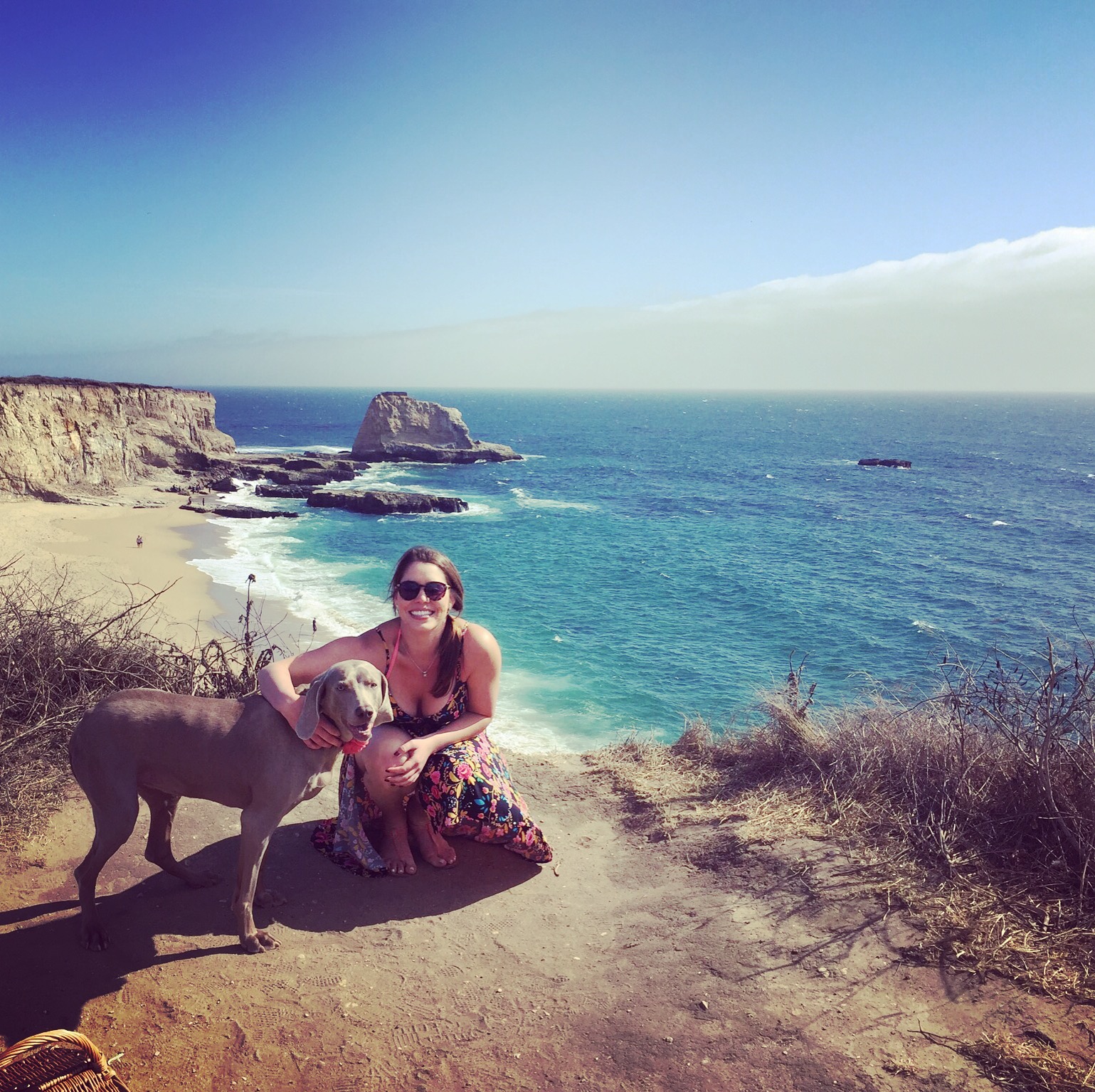 Eventbrite Careers: The Life Of A Revenue Accountant
With a number of current finance vacancies in our Cork office, we wanted to find out more about life on the Eventbrite finance team. So, we asked Senior Manager for Revenue Accounting – Sarah Gallifant – to talk us through her path to getting to where she is today and what a typical day is like.
…she also talks about her dog – keep reading until the end!
Tell me about your journey to becoming a Briteling.
I moved to San Francisco three and a half years ago to follow my boyfriend who moved to the Bay Area for work and knew I found my dream company when I first interviewed at Eventbrite.
I knew that I had to work here after I saw what the company was up to and met the team! It's been a wild ride so far with lots of change and excitement, but I haven't looked back since 🙂
Describe a typical day in the life of a Revenue Accountant at Eventbrite.
A typical day likely includes some traditional accounting work (journals, tying out schedules, etc.), but is sprinkled with an array of other tasks and projects that vary day-to-day. That's one of my favourite things about being on this team – there is no shortage of challenges and new initiatives to keep things interesting and keep us learning and developing.
What other teams do you partner with?
Just about all of them – to name a few: sales, legal, engineering, product, strategy, and data.
What is your favourite part of your day?
Any opportunity to collaborate – whether it's working with my core team to improve our processes, working cross-functionally to support new initiatives, or problem-solving with key stakeholders, My favourite part of my day is interacting with others to achieve common goals.
How would you sum up the culture and environment at Eventbrite in three words?
Inspiring, collaborative, thriving.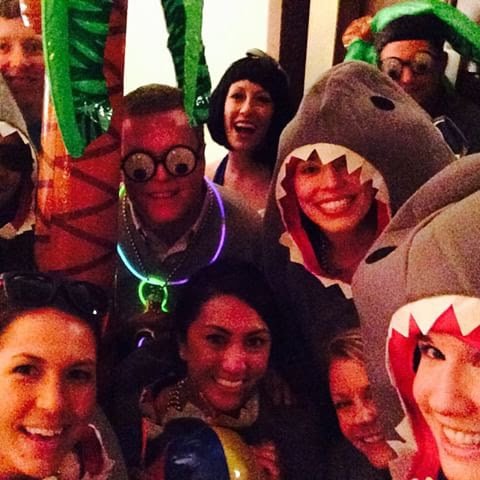 If you could work from one of our other offices across the globe where would it be and why?
This is a tough one – I've been to a few of the other offices and they are all unique and great! I'd have to go with Amsterdam given the relaxing ambience with the building being situated right on the water.
What is the most exciting project you have been involved in at Eventbrite?
This might not be exciting to most but I'd have to say a particular data project, internally referred to as "Tiny Tim". This involved working closely with the product and engineering teams to develop the single source of truth for accounting. The project was long (still on-going almost two years later) but so rewarding.
If you were to create your own event what would it be and why?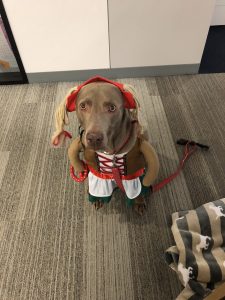 I have a Weimaraner (German dog) and I always come across dog events for other breeds, but never for Weims, so I'd definitely host an event to gather the Weims from all over the Bay!
Fun fact: Gabby (my dog) won the office Halloween costume contest last year!
What would be your dream weekend?
My dream weekend would be some combination of travel, adventure, and relaxing… is that too much to ask?
Want to join our growing finance team in Cork? Check out our current vacancies and get in touch!