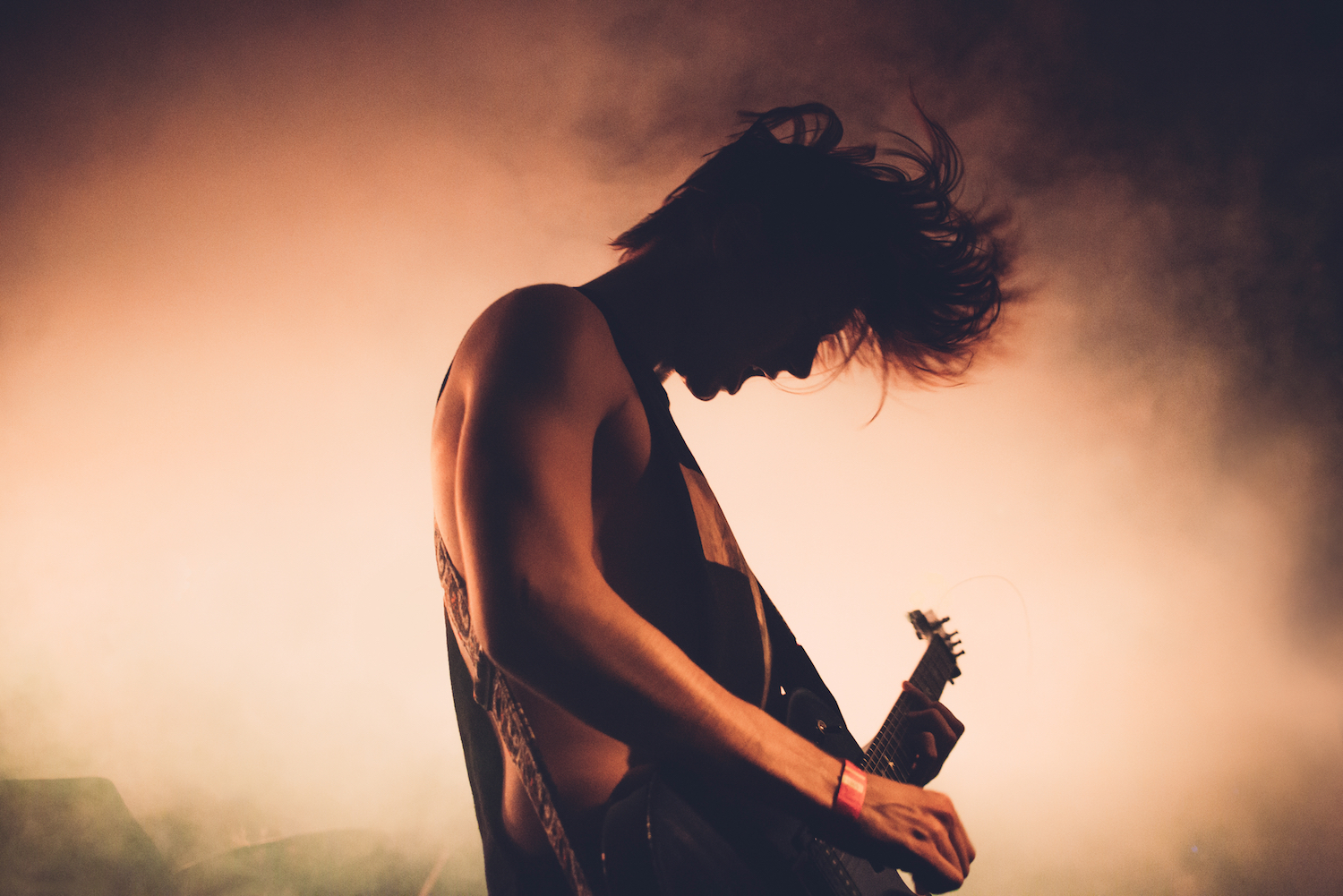 An Insider's Look at Live Events & the Music Industry
This is a guest post by Chris Dashwood, Marketing Manager at RCA Records
The importance of gigs and tours to the music industry
Speaking from my eight years of music industry experience as a marketing manager, live music has always been an essential component of a successful album campaign. Indeed outside of a spectacular chart position, a particularly well timed show can be the defining moment which proves to the label, management, or agent that an artist is "about to go".
In an industry which often lacks tangible measures by which to judge success or failure, something like a sold out tour can be an important litmus test to see how far along an artist is on their career trajectory. It's also one of the most honest methods of proving to media that the band have an active following and therefore deserve coverage.
I spend a lot of my time developing and nurturing new artists, building up a fan base from nothing or next-to-nothing, and have certainly seen the importance of nurturing a live following. Whilst it should never be relied on as a method of breaking an artist, booking the right support tour for a new band can see incredible natural growth across their socials.
On the opposite end of the spectrum, half-empty headline shows or a disappointing turnout to a festival performance is an important reason to rethink a campaign strategy or timeline.
Related: how live events are shaping incomes for the music industry
Live music events & technology 
Music has always been a particularly appealing industry to tap into for companies and brands looking to target a certain demographic. Whether it's exclusive live opportunities with mobile phone providers, product placement within music videos or bespoke fashion collaborations, the power of music and especially live music for agencies isn't going away.
When you couple this with the expansion of wearable tech and VR capabilities, the way fans experience live music feels like it's on the cusp of a huge shift. When economies of scale are established within this new world of tech and costs driven down, I think we'll soon be seeing interactive wearables and mobile apps being far more regularly used by bands other than the likes of Coldplay. One sign of this change is the huge land-grabbing currently going on within the VR space in terms of filming artists for 360 video, with companies clamouring to bank content of established bands to licence out or exploit once the VR headset landscape becomes clearer.
Live music events & social media
This certainly feels like the growing area of content development, and whilst success-stories at this early stage are few and far between, the development of 360 Facebook video within your timeline and affordable 360 camera devices means it's only a matter of time before someone sets the industry standard.
Within the marketing team we're using more and more of these kinds of tools to create content for artists' social media channels, not only to drive social growth and fan engagement, but also to fuel demand for tickets on future tours. It's becoming imperative to employ a great videographer to follow bands on the road, as that one stunning crowd-surfing image or mosh-pit compilation video could well be the difference between a fan buying a ticket or not. It also plays an important role in establishing a band's aesthetic and live reputation.
Related: 5 ways to make your next gig an experience your fans will share
You only have one chance to make a first impression
Too many times I've been excited by an artist on record and been so disappointed when seeing them live, so I'd say one golden rule is to only ever foray onto the live scene when the proposition is fully realised. The industry is so quick to cast judgement on a new artist, and you only really get one opportunity to "reveal" yourself to media, so making a strong first impression is paramount.
There are so many variables to consider when judging a successful show; there are obvious things like the quality of live sound and lighting, but also factors like styling, having real fans in the room, or whether a singer is ready to hold the attention of a live audience. Sometimes it must be considered that an early live performance can do more harm than good.
Related: how Eventbrite can help you to sell out your next gig
The best live music events I've been to
I recently saw Muse on their UK and European tour, and if you needed an example of how to deliver a mind blowing arena show, this was it. Performed in the round at the O2 in London, to see a three-piece command such an enormous space with relative ease whilst also experimenting with groundbreaking technology to deliver interactive visuals (not to mention a multitude of drones…!) really was inspiring for myself and everyone involved.
I also have to mention one of our artists Bring Me The Horizon, who have constantly delivered some of the best live shows I've ever seen, but outdid themselves recently when they performed with an orchestra and choir for the Teenage Cancer Trust at the Royal Albert Hall. To transpose their repertoire of songs for a space so alien to rock music in such a convincing way was an incredible achievement, and for anyone who wasn't there you can experience it from at home, whilst also donating to a very worthy cause, by buying the DVD here (sorry for the plug!).