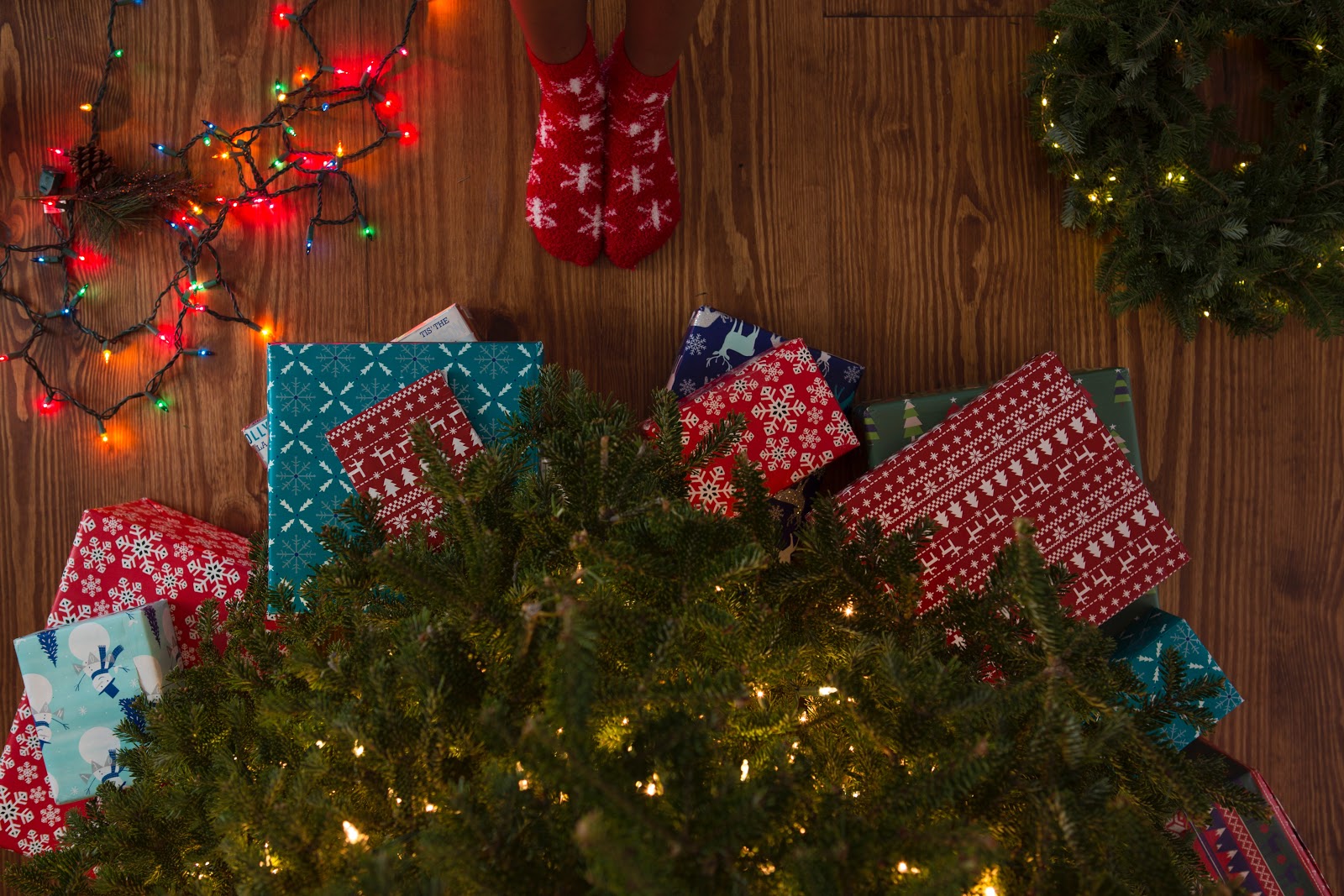 Make Your Event Marketing Stand Out During Holiday Season
Ah, Christmas – the most wonderful time of the year and the season that simultaneously fills marketers with dread and utter confusion about what to do.
Consumer inboxes are more full than ever with offers, promos, and sales pitches. Marketers are scrambling to quickly spend their budgets – use it or lose it! And larger brands are going BIG on their holiday campaigns. How can you compete? Is it worth even trying?
Before you know it you're feeling a little Scrooge-like and filled with resentment for the silly season and all the marketing noise that goes with it.
Bah! Humbug!
Coming up to Christmas, you'll probably hear a lot of conflicting opinions about whether you should keep powering through with your marketing efforts or turn off completely – with plenty in favour of the latter approach.
"It's impossible to compete with bigger budgets."
"People won't be online over the Christmas period anyway."
"Unless you started planning your holiday campaigns back in August you should just give up now."
Right?
WRONG!
Yes, it will be harder to cut through the marketing noise. Yes, you would be in a better position if you had started planning early. But that's no reason to kick your efforts to the curb.
Here are some of our top reasons not to turn off:
Sure, consumers will get distracted by all the festivities, but the holiday season comes with a lot of down-time too which means online browsing actually increases. You need to be present for every festive hangover, every frantic search for last minute gift ideas, and every turkey-induced food coma.

While it might be hard to compete with all the festive noise, not putting your brand out there over the Christmas period is just handing your potential attendees on a fanciful Christmas platter to your competitors! If you can't beat 'em – at least TRY to join 'em!

We're not going to lie, if you don't have a big Christmas budget to play with, it will be hard to engage new customers. But what about your existing ones? It doesn't say much about your brand if you decide to give up on them that easily. Christmas is a time to acknowledge your customers and show some appreciation, so don't let them down.
Convinced? We ho-ho-hope so!
How to get creative with your Christmas marketing
Whether you're constructing some last minute email newsletters, a B2B LinkedIn campaign, or an Instagram giveaway, here are some simple ideas to make your content stand out and keep your customers and potential attendees delightfully engaged.
'Tis the season to be jolly good at content!
Don't make your messaging all about sales – make sure your content is providing value for your customers. Brands should balance their sales-led messaging over the festive season with some content that will genuinely provide value for their customers.
Running a foodie pop up over holidays? Why not release some of your favourite festive recipes? Festival creators could share their favourite playlists to get their customers in party mode. Tech conference organisers can provide value with a roundup of their top tech gift ideas. It's all about knowing your audience, their questions, their desires, and what makes them tick during their time off.
Get emotional with your storytelling
Emotions are a necessary ingredient in almost every decision and there's no better time than Christmas to engage your audience on a sentimental level. Think John Lewis or the 1990 Kellogs Christmas classic. While it might be difficult to compete with the bigger brands for sales, you can use this time effectively to build your brand story. Consider adding a personal touch to your brand with Instagram stories and behind the scenes videos to showcase the humans behind the brand. After all, people want to buy from people, not businesses. Use the festive period to allow your audience to get to know you a little better, bring them into the conversation, and build trust. Find out more about how to bring your brand story to life with our Ultimate Guide to Content Marketing for Events.
Frame your event as the perfect gift idea
More and more, people are realising that life experiences outweigh material gifts. You can capitalise on this trend over the Christmas season by positioning your event as the perfect gift idea for last-minute shoppers. And why not strengthen the incentive with some time-sensitive offers or Christmas giveaways? It's a great way to show your customers and potential attendees just how much you appreciate them (and hopefully generate some ticket sales in the process!) If you're using Eventbrite to sell tickets, here's how to set up discount codes for an event.
Give back to those in need
On the subject of giving back, Christmas is a time when consumers, more than ever, want to put their money where their heart is. While the festive season is a joyous occasion for many, it's undoubtedly a time of hardship for those less fortunate.
Take this time to show you care by using your event, and your event marketing, to shine a spotlight on a social cause that's close to your heart and generate funds that will make a difference. You could arrange a donation of clothes and toys, raise money for a homeless shelter, or offer support to those who are alone during the holiday period. This can be a powerful way to connect with your audience and inspire positive action when people need it most. Check out our Event Creator's Guide To Purpose-Driven Events for inspiration.
Keep your user-journey crystal clear
On a practical level, with so much marketing noise to compete with during the holidays, when you do grab your potential attendees' attention you need to keep it! Distractions are rife this time of year, so make sure to eliminate any confusion on your website and in your messaging. Take a moment to review your copy and site UX and check that everything flows nicely. Action-oriented messaging and simple user journeys are essential to guide your potential attendees on their delightful path to purchase.
We hope we've given you some festive food for thought for the holiday season. A very Happy Christmas, from all of us here at Eventbrite!