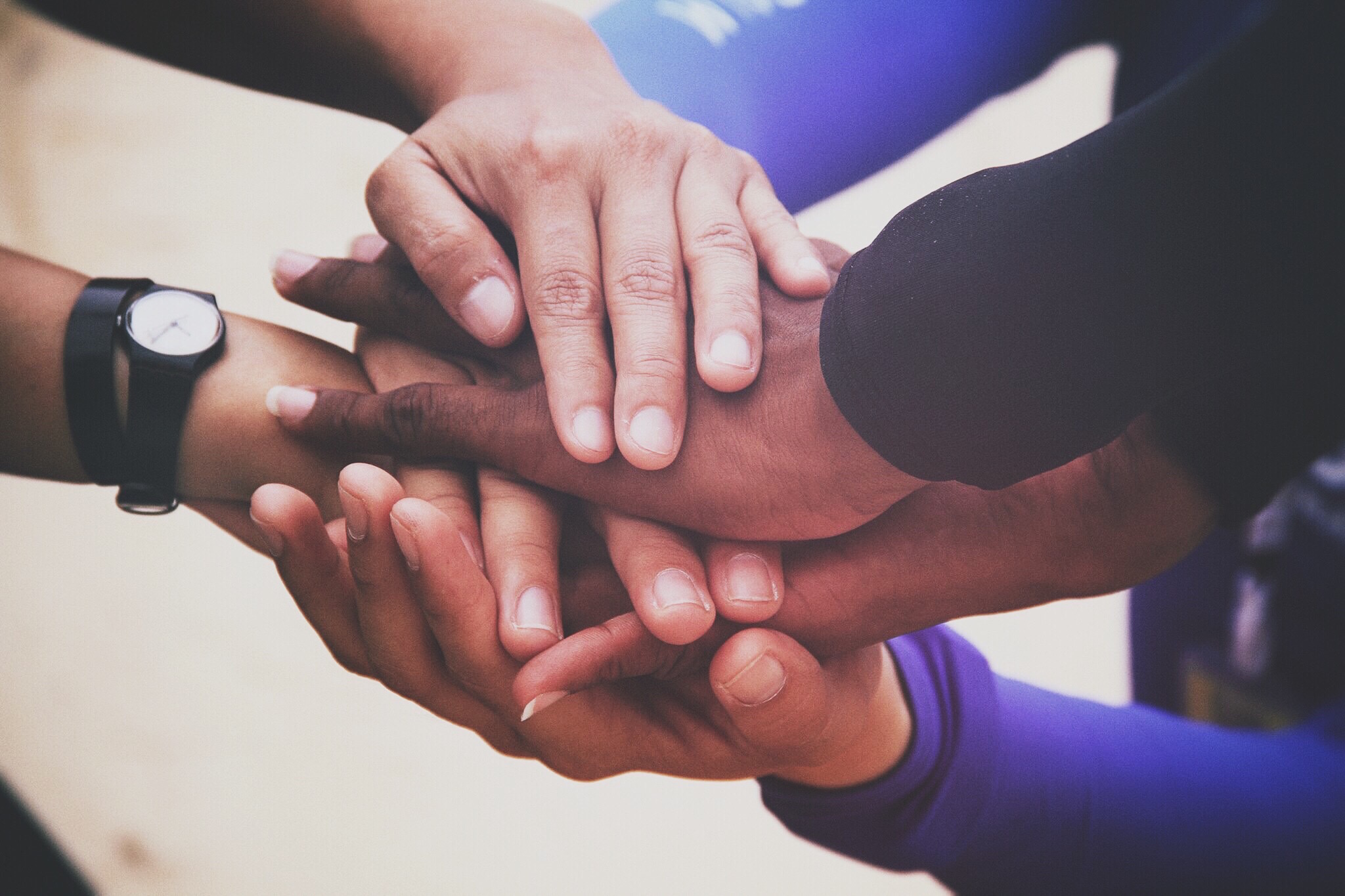 Recruiting and Managing Event Volunteers at Scale
Mass participation charity events or festivals require many hands on deck – and if all those hands have to be paid, the budget will quickly be blown.
But just because your event requires a lot of on-site support, doesn't mean it's a no-go. Event volunteers can fill all sorts of roles from stewarding and litter picking, to registration and admin. Many events simply wouldn't be possible without the help of volunteers.
According to Chris Bray, Head of Marketing and Income Generation at Eden Valley Hospice and Jigsaw, Cumbria's Children's Hospice, volunteers are essential to the work of this hospice – including the running of their flagship fundraising event Colour Run.
We asked Chris how to recruit and mobilise an army of volunteers for events…
Related: Your guide to recruiting and managing festival volunteers
How do you use volunteers at your events and how important are they?
As an overall hospice we have just under 500 volunteers; the majority in our retail environment, but also in roles across the hospice, on reception, helping with patient transport and also general fundraising admin, as well as our bigger ticket events like Colour Run.
The 2016 Colour Run took place in May and we had 1,800 participants. We only have a small fundraising team, so the reality is we can't deliver the event without third party support and our volunteers.
For the Colour Run we had 50 volunteers in situ; ranging from people we have helping out on the desk to check participants in, through to marshals in the car park.
We couldn't deliver the scale of event using just in-house resources, there would be a cost implication of hiring support and it would probably become a barrier.
It's not about cheap labour; it's using astute, capable people that like this sort of role, it's a win-win. We get their expertise and they get satisfaction from helping an organisation they feel passionate about. It's a really nice relationship of support and delivery.
What types of people volunteer to help the hospice?
We work with many different local organisations, it might be the Scouts or Guides and other community groups, as well as independent volunteers.
We have people that are connected to the hospice because they have lost a loved one, but for anyone who has suffered recent loss we give them time to come to terms with that before encouraging them to get involved with volunteering.
In addition to those closely connected with our cause, we get people who want to do something because they care. They choose us because we happen to have a suitable volunteering role on offer. It's a really varied group of personalities.
The main hospice demographic for volunteering is over the age of 55. We benefit from having a slightly older volunteer base because of their wisdom and experience. They tend to be sensible and calm characters and don't get into a flap easily.
They could be a retired school headmaster, teacher, or police officer and they've all done the job and therefore they've got that presence.
For us it's a comfort to know we've got that extra layer of support. We don't see them as 'just volunteers,' we see them as an extension of what the hospice is and how we deliver our activities.
How do you go about recruiting volunteers?
It's not usually in isolation; we've built these relationships up over some period of time, but we're quite active in our promotion if we do need more volunteers.
We go through our network and through the website. Growing a volunteer base is done through the people who are doing the role in the first place. Who better to promote a volunteer role than someone doing it, loving it and wanting some of their friends to do it too? It's always been a rich vein of recruitment.
Occasionally we struggle for volunteers, but on the whole we are very fortunate. We do various types of events and we've always had people willing and able to help.
Related: Engaging event volunteers – before the event
Are you selective when choosing volunteers?
As long as they fit the criteria for the role we accept people. Occasionally, a volunteer might struggle with a role they've been assigned. If that happens, we would look to direct them to another part of the organisation where their capabilities and aptitude are better suited. It's about having an honest conversation; just because they're volunteers doesn't mean you don't manage them.
With the best will in the world, even at a volunteer level, if you've not got the right contribution it can be more time consuming than not having a contribution at all.
With an event like Colour Run, how far in advance do you start the volunteer recruitment process?
It's all part of our planning. We've got the venue a year out. With some volunteers, the minute we've got the date we'll tell them because they're stalwarts and we'll book them up.
Then we'll layer it the closer we get. It's a numbers based thing; if the numbers are high, we'll put more in the mix.
Do you usually get dropouts and how do you manage this?
We allow for about 10% but it's usually less than 5%, if that. We always allow for over capacity. That does bring with it some challenges because if everyone turns up you've then got more people than you need.
However, because we're in the hospice sector there will always be people who need some extra help so having additional pairs of hands is never a bad thing.
Related: Engaging event volunteers – during your event
Do you provide training for the volunteers?
Every volunteer has a mandatory training session every two years and most of the event roles are fairly intuitive. They're mostly customer-facing roles so specific training isn't needed. Any of the checks and processes they need to do we'd run through with them in advance.
On the day of the event we'll do a briefing an hour or two before we open shop and cover off the risk assessment – talk through what would happen if there was a major incident, for example.
How do you manage volunteers on the day? 
They'll have the contact number for the event manager if they need it but generally they're left to their own devices after the initial briefing. We don't micro-manage.
At the end of the day we'll have a wash-up meeting on site. We then have a follow-up meeting and we actively encourage feedback. The volunteers spot things that we don't so they're the first people we ask about how we did.
For the Colour Run we seek that feedback face-to-face and email a questionnaire afterwards. We recognise that the only way we're going to grow and improve is if every stakeholder tells us what they liked and didn't like.
We really value the feedback from our volunteers – we act on it and learn from it. It's a brilliant relationship.
Related: Engaging event volunteers – after your event
Conclusion
Tapping into volunteers not only secures you a free workforce to help pull off your event; it can give you passionate ambassadors for your organisation.
Build long-term relationships with volunteers and provide opportunities for them to grow and develop and you can create a powerful partnership.