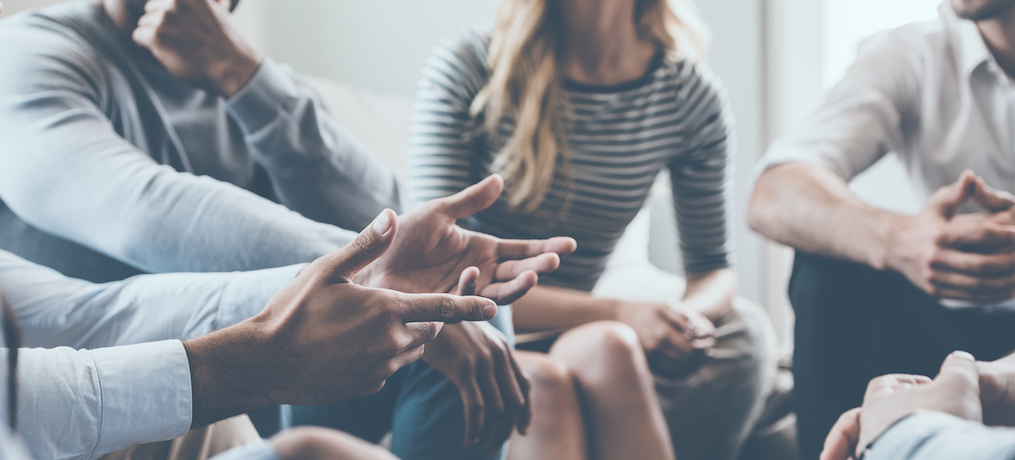 12 Icebreakers and Networking Activities for Your Corporate Event
One of the main reasons people attend corporate events is to build and grow professional relationships. However, as corporate crowds grow bigger, it can be challenging for attendees to connect authentically.
Don't let your attendees wallow in stilted conversations. Instead, come to the rescue by organising networking activities and corporate icebreakers that will foster real connections. 
The science behind networking and bonding is fascinating. To help you facilitate meaningful networking, here's a list of ideas to endear your attendees to each other – and your event. 
Organise group icebreakers for adults
Organising big crowds into smaller groups for corporate icebreakers makes real conversation more achievable. 
Shared storytelling: Storytelling is a wildly popular event activity, and the rich tradition of storytelling in Ireland makes this a firm favourite. Use prompts such as "Tell us about a time you blew people away at work" or "How did your first job help you get where you are?". Ask attendees to prepare a quick story, which they can share with small groups or up on stage.
Speed-networking: Like speed-dating, pair participants up for 2-3 minutes at a time. Ask them to get to know each other, exchange contact info, and find something interesting they'll remember about the other person.
Ask the audience: Audience polls can be effective corporate icebreakers if it's not feasible to split your audience into small groups. Apps like

Sli.do

enable digital polling and interactive Q&As that display results on a screen in real time.

Provide prompts: Use prompts to create a sentence-finishing game. Offer starters like: "The first album I ever bought was…" or "The best way for me to relax is…", and participants fill in the blanks.
Brainstorm goals: Icebreakers aren't just about getting people over their initial shyness – they can also serve as productive kick-off sessions. Pair off participants to brainstorm what they would like to accomplish at the event. 
Invent new words: Another way to get attendees thinking creatively is the "invent a new word" challenge. Hand out flashcards naming common objects and have participants work together to think of new names. This will challenge preconceptions and bring people together in an unpredictable way.
Q&A Prep: Pair off participants and have them come up with two or three questions to ask panellists or speakers. This can get people working and talking together, as well as driving engagement with your speakers for a more collaborative approach to panels or talks.
Add other types of networking activities into the mix
Of course, corporate icebreakers aren't the only way to coax attendees out of their shells. Help facilitate unstructured networking by giving attendees better ways to connect throughout your event.
Unstructured time: Make sure your event leaves plenty of time for non-structured networking. Onsite luncheons, happy hours, and other types of "free time" are great opportunities to meet and greet.
Enable networking apps: Help event-goers figure out who they want to connect with on the ground. Apps like

Presdo Match

allow event attendees to embed their LinkedIn profiles, making it easy for attendees to find the best networking opportunities available for their own purposes.

Competitive networking: Make networking activities competitive. Instruct attendees to collect business cards from every person they speak to at the event. At the end, the person with the most business cards gets a prize and recognition for his or her networking aplomb.
Connect attendees online:

Custom event hashtags

let attendees connect online before, during and after your event. They're a great marketing technique for building buzz around eventsbut are also a nice way to get your registered attendees excited.

Continue the connection: Don't let the energy wane just because your event is over. Encourage participants to stay in touch with you and each other via your website, social media, and your mailing list.
Helping your attendees create long-lasting connections on their own is just the beginning. To find out how to make your event a smooth experience for your attendees, make sure you read How Eventbrite's Onsite Solutions Create a Smooth Event Experience.