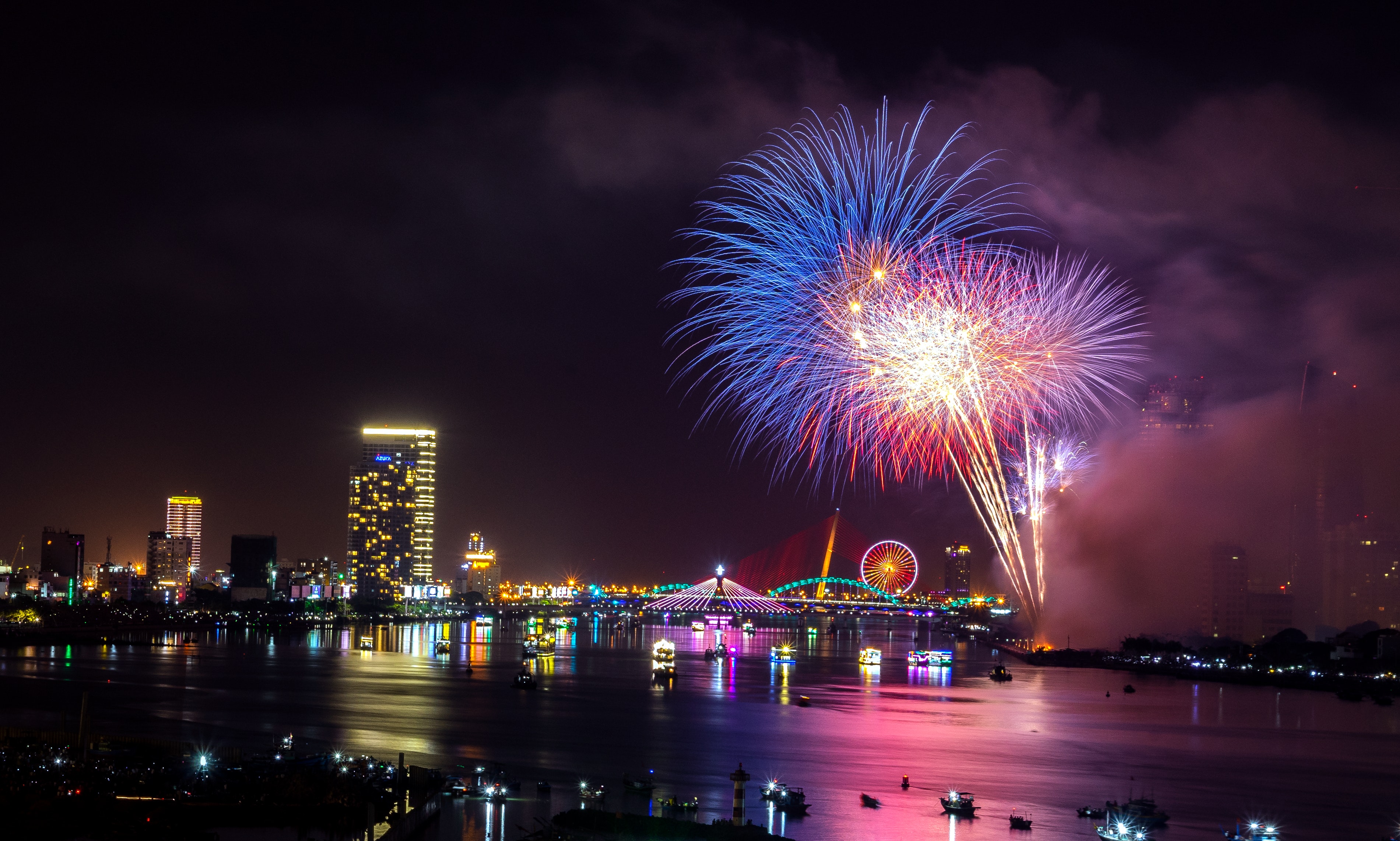 New Year's Resolutions for Event Planners
As another year draws to a close, it's time to reflect on events past. We explore some of the promises you might want to make as you prepare to plan for 2020.
1. Grow your social media following
Social media plays a hugely important role in raising awareness of your event and encouraging followers to attend – in fact, Eventbrite has found that a fifth of all traffic to ticketing and registration pages comes from social media. That's why it's so important to include the likes of Facebook and Twitter in all of your promotional activities and come up with a robust social media marketing strategy. 
First off, are you using the same social media platforms as your audience? It might be that the new year sees you establishing a presence on Instagram or launching a YouTube channel to share videos of previous conferences or product demonstrations. 
Think about how to get more people to see your profile and – most importantly – how to get more people to click the 'follow' button. Use your website, blog or email newsletter to raise awareness of your social channels and position them as the place where you make exclusive announcements or share behind-the-scenes content. Another incentive could be to run a competition in which you ask your audience to tag their friends and invite them to follow you in order to be in with a chance of winning a prize. Ticket giveaways via social media are a great way to grow your following, increase awareness and ticket sales, and build excitement for your event.
2. Secure press coverage for your event
Ever feel like you are shouting into the void? Spreading the word on your own channels is a great start, but the endorsement of a third-party picking up your event and telling their audience all about it can boost awareness and cause ticket sales to skyrocket. 
Writing a press release can help drum up media interest but, before you put pen to paper, there are a few important guidelines to follow. Most importantly, you need to keep it short and concise – journalists are usually working towards tight deadlines and need to immediately understand what you and your event is about the minute they see the subject line of your email. The press release should start with a bullet point summary of the main information and be pasted into the body of the email – people might lose interest if they have to download an attachment. 
In terms of which publications to target, local newspapers and websites are a great starting point, but you should also consider the sector or industry your event falls into and approach publications that speak to your target audience.
3. Find a sponsor
A sponsor can provide your event with a much-needed cash injection or the free use of equipment and services that might otherwise have been out of your budget. The question is, what can you offer them in return? If you have decided that you want to secure sponsorship for your event then it's never too early to start reaching out to prospective sponsors. From identifying people who you want to approach to establishing contact and drawing up packages you might offer, there's a lot to consider, which is why we've compiled an essential guide to event sponsorship. 
4. Increase your network
While you are thinking about sponsorship, you might also want to think about working with any number of new people. Maybe you want to review your existing suppliers and look at how you can give your sustainability credentials a boost by working with environmentally friendly organisations and partners. You might be thinking about increasing the food and beverage offering at your next event, in which case you need to know exactly what to look for when hiring an event caterer. 
The same goes for talent. If you rely on the same speakers for every workshop and seminar, make a pledge to identify fresh talent. Failure to attract valuable participants can result in attendees questioning the value of your event but, with a documented speaker sourcing and outreach strategy, you can use your time and resources more wisely and ensure your agenda attracts an enthusiastic audience.
5. Sell more tickets
We know, it's easier said than done. But selling more tickets in 2020 is a perfectly reasonable resolution to make. It's time to understand when people usually buy tickets to an event and start planning a social media marketing calendar around your findings. Think about the sales cycle in sections, from the event announcement phase – when you are aiming to spread awareness and secure pre-sale registrations – to the ticket on-sale phase and the maintenance phase, where you focus on giving people who haven't yet bought a ticket some compelling reasons to commit. 
As we've already mentioned, social media is a great place to convert followers into ticketholders – it's simply a case of understanding how to start using online engagement tools as powerful sales conversion machines. To make things easier, we have added a few functions to the Eventbrite platform to boost sales, like the partner-built app that enables event creators to sell gift cards that can be redeemed for tickets to their events. In addition, organisers can now add more than one Facebook tracking pixel to their events, giving them the opportunity to sell more tickets on the social platform to a relevant and engaged audience.
6. Be more organised
Even the most experienced organiser will tell you that every event is a learning curve and they are constantly refining and reworking their approach. From written lists and piles of Post-It notes to spreadsheets, phone reminders and task-orientated apps, it's important to find the tools that help you stay on top of your to-do list. 
Another key factor when coming up with a winning strategy for the future is thinking about what worked, and what didn't, and asking attendees for feedback. This will form an important part of your work when compiling and writing an event report. Identifying actionable insights is a key part of event planning, which is why it's so important to understand what exactly a post-event evaluation is and how you can collect the data you need to calculate your return on investment and think about what changes you need to make to ensure the success of future events.
7. Try something new
Even if you are happy with the way everything went in 2019 – and let's be honest, there's always room for improvement – a successful event planner is always seeking out fresh challenges and new opportunities. That could mean trialling a new venue or event space, adding an extra date or time to your schedule, or experimenting with something a little more creative in a traditionally corporate space.  
Seek inspiration from your competitors, from feedback forms and from what's going on in other countries. It's all about creating memorable experiences, and that often means shaking up your usual approach and thinking outside the box. From pizza marathons in Buenos Aires to classical music concerts for toddlers in Germany, we thrive on seeing unusual event trends popping up around the world.