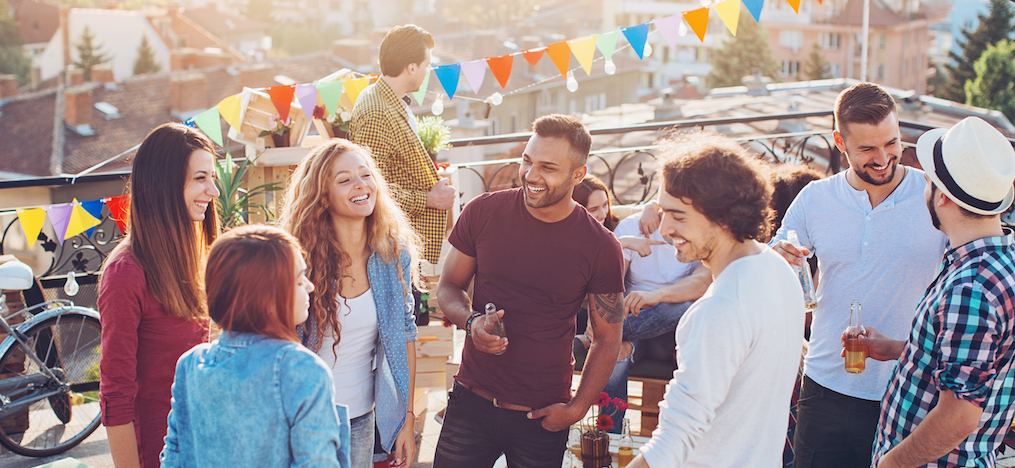 5 Examples of Promotional Event Ideas to Build Your Brand
Experiential activity is a powerful way to build a brand story and 'lifestyle' around your products and services, and therefore often plays a leading role in the marketing strategy of bigger brands.
But whether you're a tech giant like Amazon or a small startup, holding live events is a compelling way to raise your company's profile and engage customers on a deeper level.
We're bringing you five of our favourite creative and outrageous promotional events held over the past year from the likes of Paddy Power, Amazon, and Bombay Sapphire to get your creative juices flowing.
Of course, these brands have particularly large budgets allowing them to stretch the boundaries of imagination more than most! But you can still take inspiration in the ingenious creativity on show and take your experiential marketing game to the next level.
Paddy Power's Passport Office
Never one to shy away from outrageous marketing ploys, gambling giant Paddy Power created a pop-up passport office ahead of the Ireland v England Six Nations game to make light of the influx of UK citizens applying for EU-accessible documents. The marketing stunt was extended by four billboards featuring Brexit jokes erected across Dublin to spark some craic between fans. Of course, England had the last laugh when it came to the game…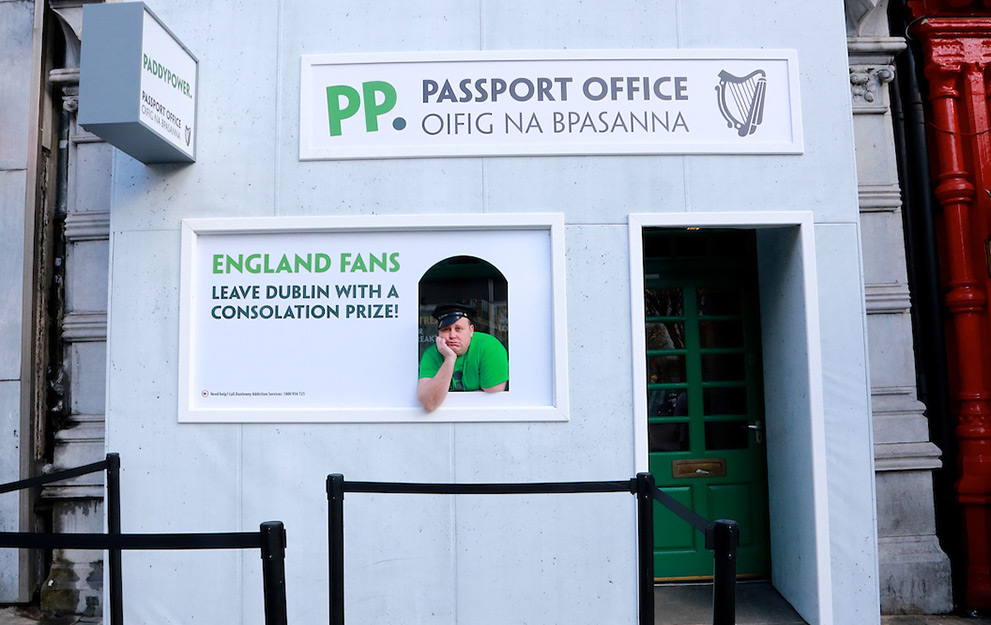 Burger King's Whopper Detour
Last year, Burger King took their promotional marketing to a new level by sending customers into enemy territory. Never one to miss an opportunity to troll their rivals, they offered customers a limited-time one-cent Whopper deal through the Burger King app. The catch: customers had to place the order on the app while inside or nearby a McDonald's, before being directed to the nearest Burger King to redeem the offer. Genius!
Amazon's Jurassic Delivery
As part of a triple branded stunt promoting the "Jurassic World: Fallen Kingdom" movie, Amazon and Jeep Wrangler drove a mysterious shipment around LA – the largest box in the company's history to date – addressed to Owen Grady and Claire Dearing (the movie's protagonists). The box featured the signature Jurassic World logo, air holes, and an interactive shipping label that invites you to discover what's in the box. The interactive elements allowed passers by to access a landing page with discounted Jurassic Park movies and a video revealing the secret contents of the box with Amazon app. It also featured the ultimate 2018 call-to-action: "Alexa, ask Jurassic World what's in the box?"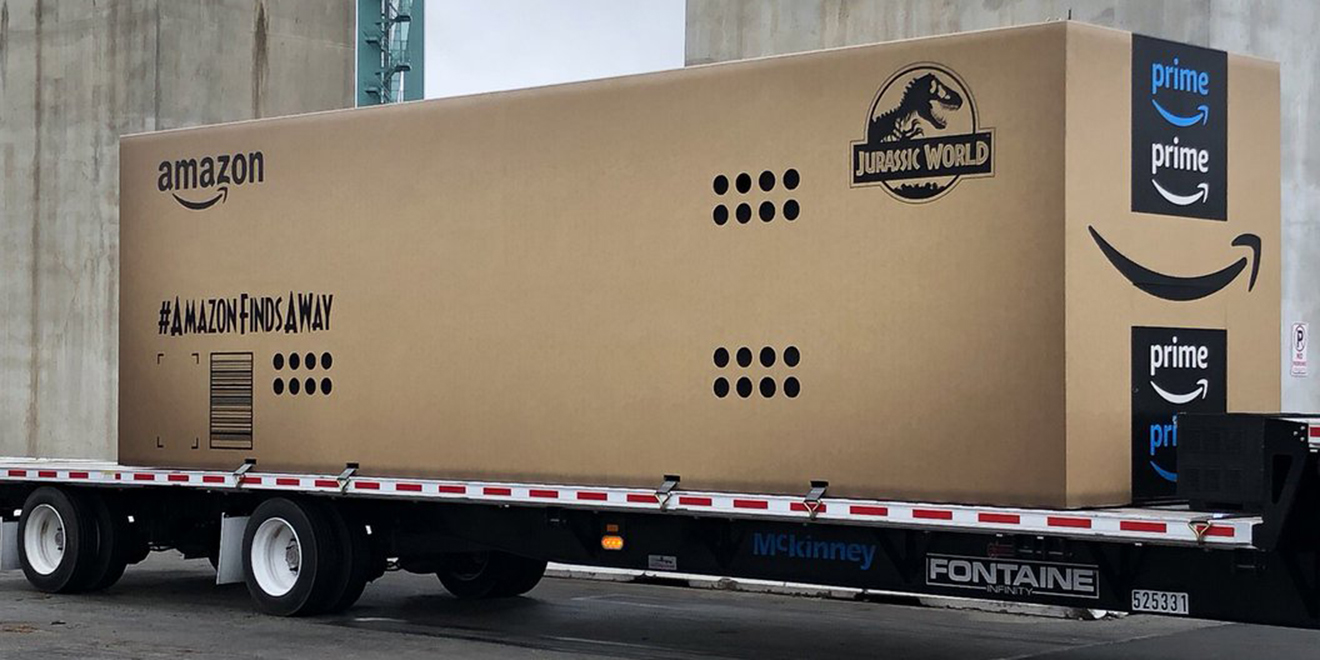 Google's mini doughnut shops
To promote the launch of Google Home Mini – a speaker the size of a doughnut – the tech giant partnered with bakeries across the US to open a series of doughnut pop-up shops. Visitors were invited to ask the device a question which triggered a mystery box to slide down a shoot containing either a Google Home Mini or a doughnut. Don't worry – those who received a Mini got a doughnut too!
Bombay Sapphire 'stirring' creativity
Leading with the line "One part gin, three parts you", Bombay Sapphire's "Stir Creativity" campaign saw a series of interactive gin bars popping up across Europe and beyond, encouraging attendees to become mixologists and unleash their cocktail creativity. The campaign launched in London with CANVAS where 15 renowned artists came together to transform the space from a blank canvas to a living work of art over four days. Guests were invited to watch the live art while getting creative with their own cocktails using a selection of garnishes, glitter, and edible paint. The experiential pop-up was the perfect way to highlight the versatility of the spirit and the creativity at the heart of every cocktail.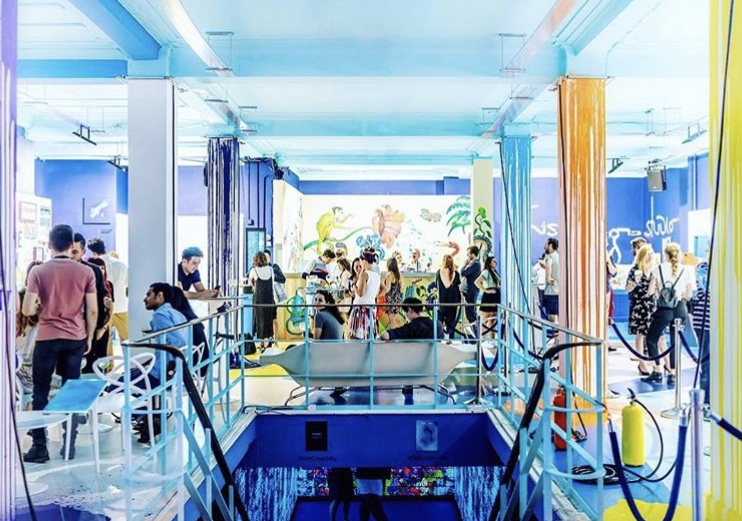 All brands, no matter what size, can use experiential promotional events to drive awareness, deepen product understanding, and build stronger customer relationships. You need to start thinking outside the box (or in it, in the case of Amazon and Google!) for maximum impact.
For more ideas on promoting your next event, check out our Ultimate Checklist of Free Event Promotion Ideas.