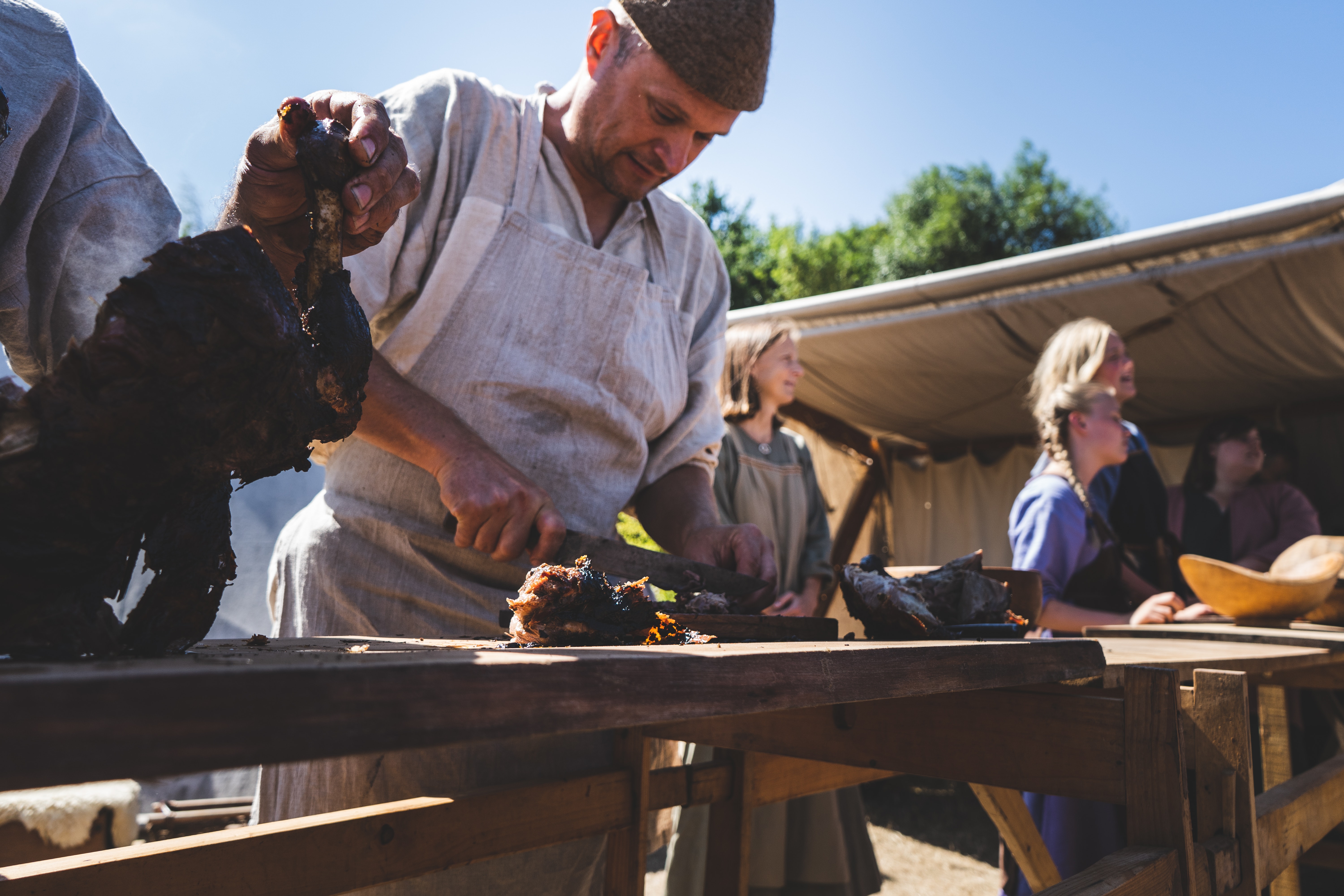 Secure Funding for Your Next Event in Ireland
"Where Halloween's story begins" is deliciously short and sweet. It's the catchy slogan for Púca, a newly announced festival that will celebrate Ireland as the original birthplace of Halloween.
Púca is the latest festival being funded by Fáilte Ireland and will be spread across Athboy, Drogheda and Trim from October 31 to November 2. Described as three "breathtaking" nights of music, food, light and spectacle, it has €1.5 million of funding for three years. 
Earlier in 2019, Fáilte Ireland committed to an investment worth €3 million in festivals and events – all part of its drive to attract hundreds of thousands of tourists every year. With Púca, specifically, the tourism board believes it can bring in up to 100,000 overseas visitors and generate €12 million in revenue. 
Although Púca is a "co-created festival" – it has been developed in collaboration with Meath and Louth County Councils – it got us thinking about how Fáilte Ireland gives funding to event organisers under its Festival Innovation Programme, which lists the following priorities for proposals:
Seasonality.

Off-peak times of the year trump the summer months and/or bank holidays.

Regionality.

"Non-tourism hotspots" are preferred, to help distribute tourism revenue. 

Overseas visitors.

International visitors must fill a minimum of 5,000 beds per night by year three. 

Iconic and large scale.

If a little vague, the key here seems to be securing international recognition. 

Original and authentic

. Probably not something already on this list –

www.discoverireland.ie/whats-on/

  

Brand focus.

Must align with the regional branding of one of the following – Dublin, Ireland's Ancient East, Wild Atlantic Way or Ireland's Hidden Heartlands.

Operations.

Code for financial sustainability over three years, with organisers expected to generate 80% of their own income through ticket sales, sponsorship, merchandise, etc.

Collaboration.

With local authorities and others – the idea being to "maximise effective delivery, scale and impact".
For successful applicants (see more on applying here), Fáilte Ireland would provide funding for either "specific elements" of the event or for developing the proposal, even if the concept is less mature. Finance would be capped at €25,000 for those needing business support. 
When we asked Fáilte Ireland for an update on the programme, a spokesperson said: "There are several festivals which are currently being scoped out in more detail based on their applications. There is no set deadline for applications under the programme."
As we have shown previously, there are several event organisers who have successfully captured the Irish tourist market, not to mention some useful best practices for attracting them. If you're worried about actually getting people to travel to your event, we have a helpful guide on how to do that, too. 
If you have grand designs on the next blockbuster Irish festival – and yes, this applies to you too, the existing event organiser who has fresh ideas – then a helping hand may be on offer. Beware, though, a whole host of events, including those on at Halloween (unsurprisingly), wellness, health and fitness, and food and drink, won't be accepted. 
Ready to kickstart your next event? Take the leap and get started with the Eventbrite Organiser app today.