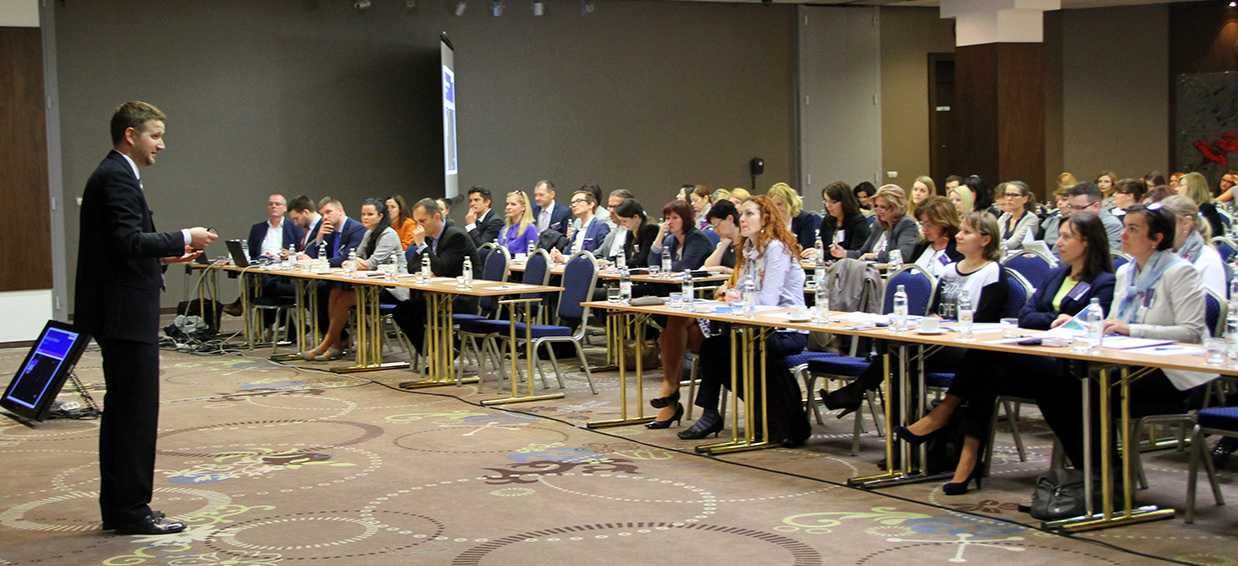 Your Seminar Planning Checklist: 16 Steps to Success
Whether it's your first seminar or your hundredth, planning a successful seminar is always easier with a handy checklist.
To make sure nothing slips through the cracks, use this list of 16 steps to planning a successful seminar. Use it at any point in your seminar planning process to reduce stress and make sure no detail is forgotten.
Starting your seminar planning as early as possible
Once you've got the green light for your seminar (at the very minimum, four to six months before your event), you need to start the tasks below. The sooner you can check these tasks off your seminar planning list, the better!
1. Establish your goals and objectives
Write down your seminar's purpose

Set goals for how many people you want to attend in person or watch your live stream

Set a clear profit goal
2. Put together a rough budget
Borrow similar figures from past seminars for best-estimate figures

Fill in the holes with educated guesses
3. Select a date
Choose two dates — an optimal date and a second-best date for backup, since you may have to be flexible to get

your venue of choice
4. Choose a location, venue, and vendors
Select your ideal geographic location and identify

venues in the area

Determine how many people will be attending your seminar to set your capacity needs

Ask each venue if they provide WiFi and have the infrastructure you need

Learn if your venue of choice has preferred vendors, and if not, identify local vendors you can rely on (check out

this case study on finding the perfect partners

for your event)

Review your contract in detail before signing
5. Research speakers
Start by

identifying speakers

who have spoken at similar seminars

Watch recordings of their talks and compile a list of ideal picks

Outline your own requirements (date, compensation, and type/length of talk) and make contact with your preferred choices
6. Start your sponsor search
Three months out: Digging into the details
Once you've got a framework in place, it's important to keep budgets updated as you receive estimates and quotes. That way, you can get a clearer picture of your expected revenue. This is also when you need to begin your seminar marketing efforts if you haven't done so already.
7. Finalise speakers
Finalise speaker fees and contracts

Get bio info and photos for your promotional materials

Arrange travel and accommodation
8. Organise financials
9. Build your seminar website
First, decide whether you'll need a website or if you are better served directing traffic to your registration page

If you need a website, get sign-off from stakeholders on its

design

Once you have stakeholder approval, update your site (if you have one) or build a new site

Ensure that your site infrastructure can handle increased traffic when

you go on sale

Make sure your website is mobile-optimised
10. Start promotion
11. Finalise venue details
Work with a caterer on the menu

Secure audiovisual equipment

Review security needs and plans

Apply for any special permits, licenses, etc.

Create your on-site signage and an

attendee communication plan
12. Draft your seminar agenda
Outline your seminar's schedule and decide when your guest speakers will have maximum impact

Don't forget to give your attendees breaks!

Once you've completed a draft, share it with decision makers for approval
Two months before: Finalising details
With your seminar in sight, the days are flying by. Here's what you need to focus on in the two months leading up to your event.
13. Convince interested event-goers
14. Finalise schedule and scripts
Make sure everyone has the same schedule

Get sign off on any scripts from speakers
15. Update your stakeholders
Email your company stakeholders, speakers, and sponsors with final registration numbers
16. Confirm timings of all your vendors
Caterer

Audiovisual equipment

Decorations

Speakers
The day before
With the tactical advice in this post, you're ready to plan a successful seminar. As your event approaches, this Seminars and Workshops Checklist Template will help to make sure everything is in its right place — so you can rest easy.