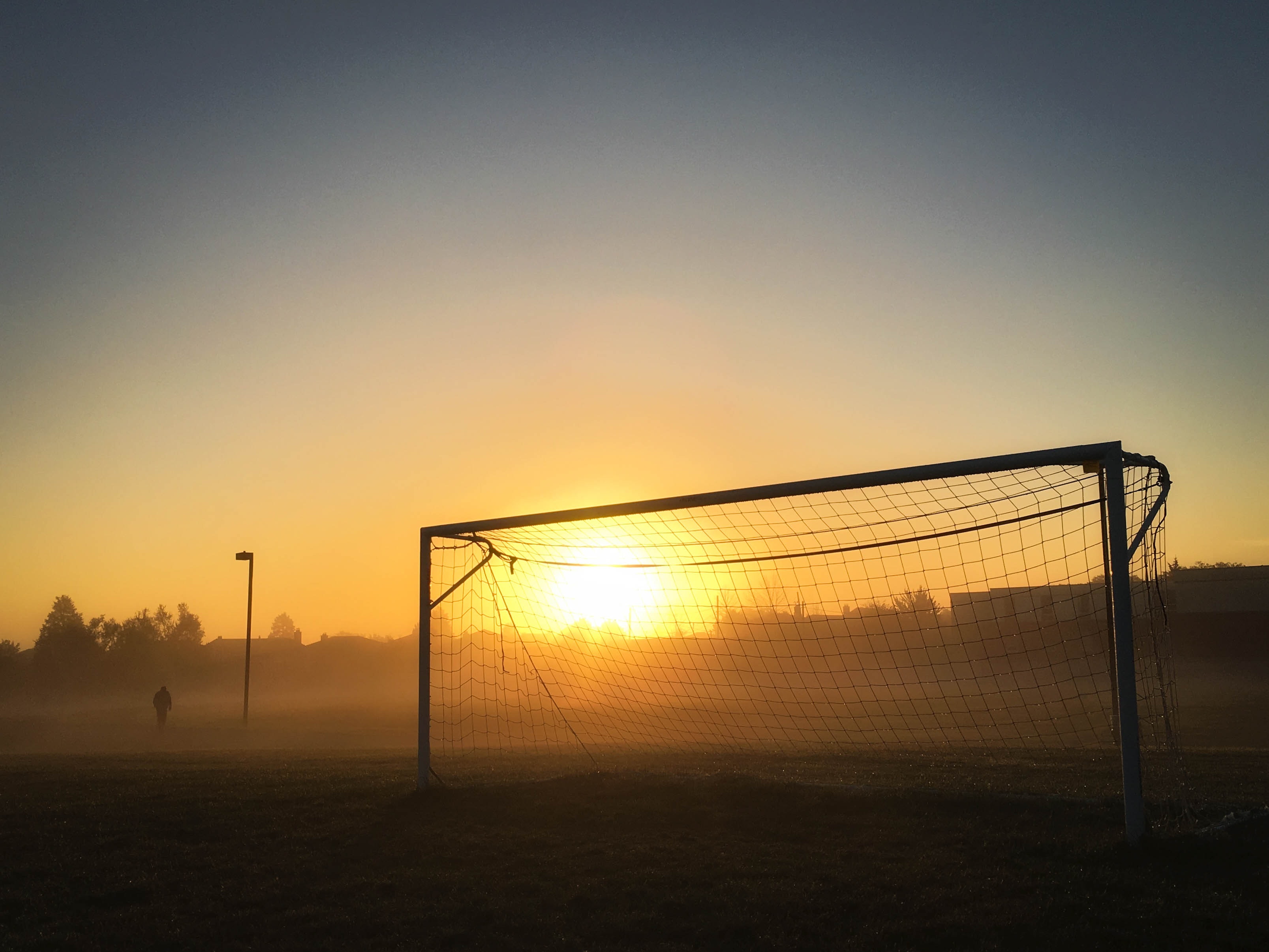 How Sports Events are Trumping Gym Memberships
We live in a world of growing connectivity, where the flick of a switch or the swipe of a screen can bring you up close and personal with the latest news updates, the highlights from your friends' weekends, and even the love of your life.  
But with so many of our connections and social interactions now based online, it's no surprise to see people seek out opportunities for real engagement and interaction.  Some of the main beneficiaries of this are local sports clubs and events, as people flock to events like 5-a-side football, park runs, and fitness classes.
Keeping fit is as big an industry as ever, but as with any other industry it is changing all the time.  Home workout videos were the craze of the '80s and '90s, before the gym industry exploded at the turn of the century.  Now it's the turn of social sports events, as people seek not just a way to keep fit and healthy, but also a real experience that can be shared with others.  
We look at how sporting events are enjoying a renaissance, and how you can grow your sporting events by finding new audiences and catering for more people.
A return to the great outdoors
With growing numbers of people working in offices and in urban areas, getting out in the open air is a bigger draw for participants than you might think.  Whether it's a floodlit basketball or tennis court in the middle of the city, a casual running group that meet in the local park, or a trail running or hiking club that go on weekend excursions, getting out and getting active will always beat a sterile gym!
As well as feeling better, there is now scientific evidence that spending more time outdoors is good for your physical and mental health.  Knowing that, it's no wonder sports events are growing in popularity.
Participation and connection is key
As we retreat further and further behind our screens – from laptops, to mobiles, to our TVs at home – social interaction can be harder to come by.  What they call "the heads-down generation" in Germany are now beginning to realise the value of meeting new people, and more importantly, meeting people in a real and physical setting. 
The vicarious interactions on the Internet are no comparison to being part of a group.  That could mean the extra motivation (or sometimes guilt!) that comes with exercising as a group, the simple pleasure of working with other people towards a common goal (pun intended), or getting a drink in the clubhouse after the event.
Experience beats exercise
There's one thing that sports events can provide that a gym never can – real experiences.  Why go to a gym when you can exercise in the glow of a glorious sunrise on an early morning run? 
Doing a record-breaking number of push-ups can never compete with the feeling of a perfectly executed drop-shot or birdie-saving putt, all of which are experiences you can share with other attendees.  What can your event offer to your audience? 
Whether you are already running a series of sports events, or are considering organising a sports event for the first time, here are some handy tips to get you started:
Cover the basics:

Spend some time thinking about exactly what you'll need for your event to be a success, or what you can improve on. For example, can you provide attendees with food and drink? Does your venue have adequate changing facilities? These things can make a big difference to your numbers.
Make the most of social media:

As per the above, your events are about the experience as much as exercise.  Find out what

social media channels

your target audience is on, and then show them – with photos,

videos

, even testimonials – how they will benefit from attending, and how much fun it is.
Make it easy for yourself, and your attendees:

Anyone who has organised a casual kickabout will know the pain of collecting money from players to cover pitch costs.  Some will have forgotten, most won't have the right change, and by the time you get on the pitch you're already wrecked from running around! Partnering with an

event ticketing or registration platform

can take that pain away – and also means you know exactly how many attendees you will need to cater for.

Prioritise fun and your attendees will have fun:

The chances are your audience are coming for lots of different reasons – to meet new people, to exercise in a non-competitive environment, or simply to enjoy themselves.  The last thing they'll want is a drill sergeant, and the last thing you want to be is the bossy teacher. Remember to enjoy yourself and your attendees will too!
Are you ready to create your first event? Get started here!