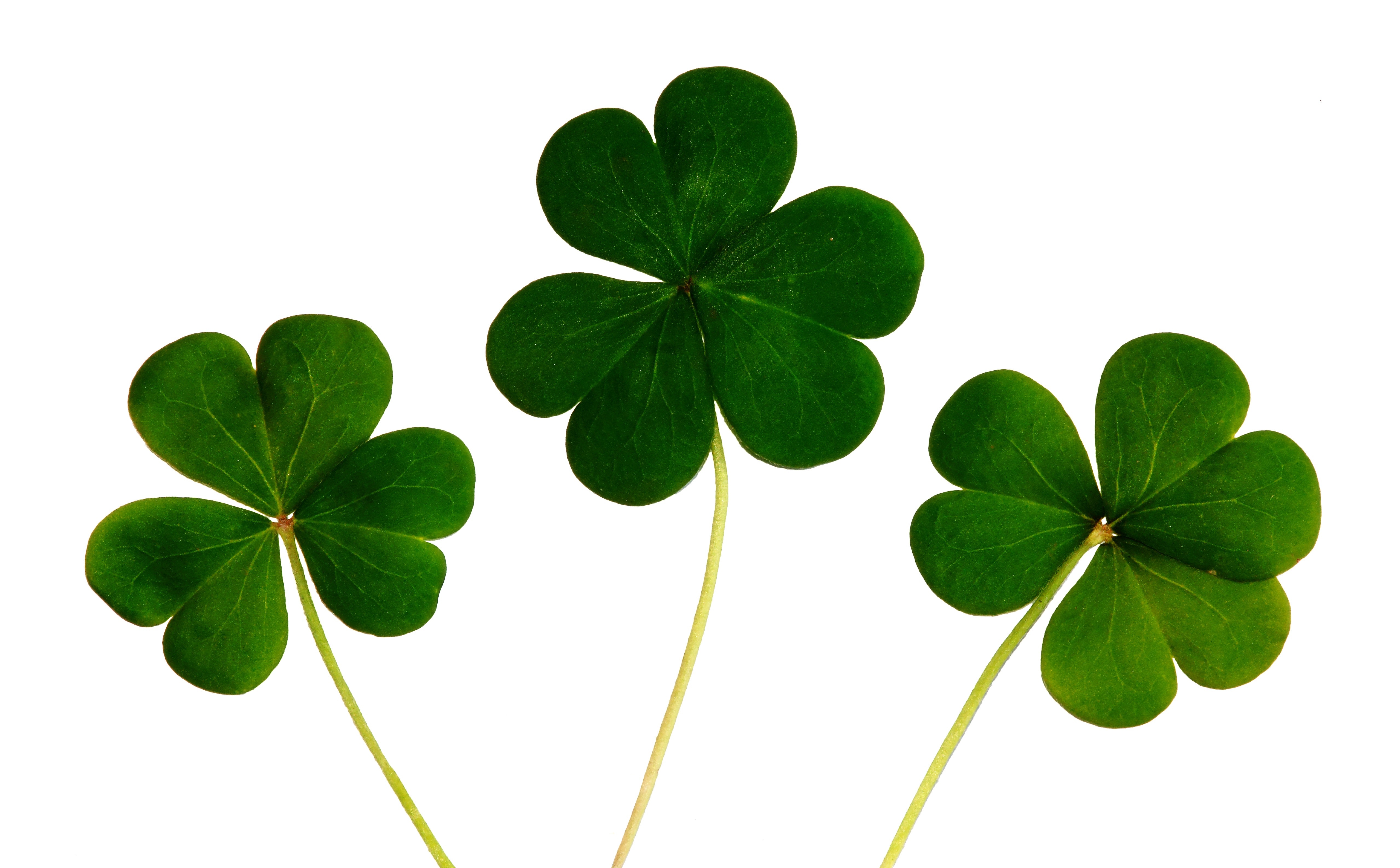 St. Patrick's Day History: How One Irish Celebration Took Over the World
Did you know that St. Patrick's Day is celebrated in more countries than any other national festival in the world? Across the United States, Canada, Argentina, and New Zealand, among many others, people come together to embrace what it means to be Irish. In most years, parades reign the streets as people around the globe revel in the chance to be Irish for one day.
Although COVID-19 has put paid to the usual St. Patrick's Day celebrations around the world, it doesn't mean that we can't still enjoy ourselves. Sure, the big parades are cancelled and the "Kiss Me, I'm Irish!" T-shirts will be staying in the wardrobe. But the growth and popularity of online events have made it easier to bring people together, no matter where they are.
The history of St. Patrick's Day is just as interesting as the culture and craic that goes with it. This year, why not build on this rich history and create the ultimate annual event to share with St. Paddy's fans around the world?
St. Patrick's Day history: what's it all about?
The history of St. Patrick's day is complex, to say the least. Its evolution is one that's fraught with political and religious turmoil, and the odd identity crisis. For example, St. Patrick himself wasn't Irish – he was the son of a wealthy family from Roman Britain.
And did you know that St. Patrick's Day was originally associated with the colour blue – the hue of the Irish presidential flag? If you're wondering why you wear green on St. Patrick's Day, it all goes back to the 1798 Irish Rebellion. After that, the holiday came to be associated with green – the colour of Irish Independence.
Another surprise is that the way we celebrate St. Patrick's day in Ireland today is largely influenced by the Irish diaspora in the USA. Although the day is all about a Catholic Saint, the first St. Patrick's Day parades reported in the late 18th century in Boston and New York were actually led by Irish Protestants.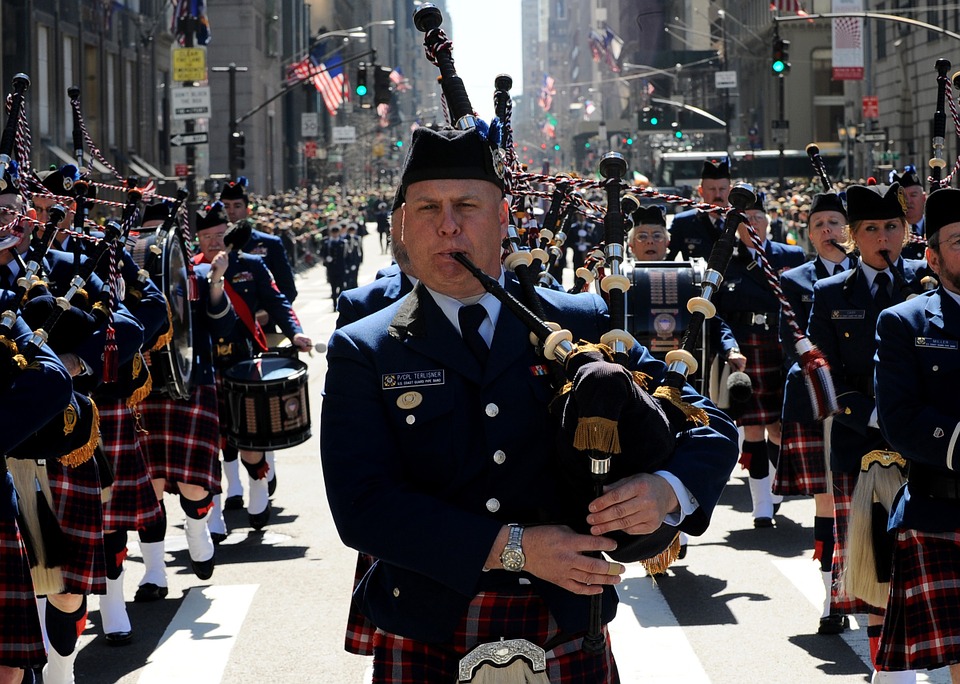 So, yes, St. Patrick's Day history is pretty complicated. But that's even more reason to be proud of our national festival. Throughout centuries of mass emigration and religious reform, the traditions of St. Patrick's Day helped to keep our diaspora connected to home.
In Ireland, St. Patrick's Day remained predominantly a church holiday until 1903, when it was announced as Ireland's National Holiday. But it wasn't until the mid-1990s that the Irish government started a campaign to use St. Patrick's Day to showcase Irish culture. They set about creating a St. Patrick's Day festival to return ownership of St. Patrick's Day to the Irish people, with trad sessions, theatre, and fireworks on the days surrounding March 17.
How is St. Patrick's Day celebrated today?
In modern times, St. Patrick's Day is known for its big parades. New York City hosts one of the world's largest celebrations, with two million people gathering for a six-hour march up Fifth Avenue. There are no cars or floats – just dancers, bands, and bagpipers. Here in Ireland, Dublin hosts its multi-day St. Patrick's Day festival with four days of trad sessions and rabble-rousing in Temple Bar. And, of course, Chicago dyes its river green. Even fast food giant McDonald's gets in on the act, selling mint green Shamrock Shakes during the month of March.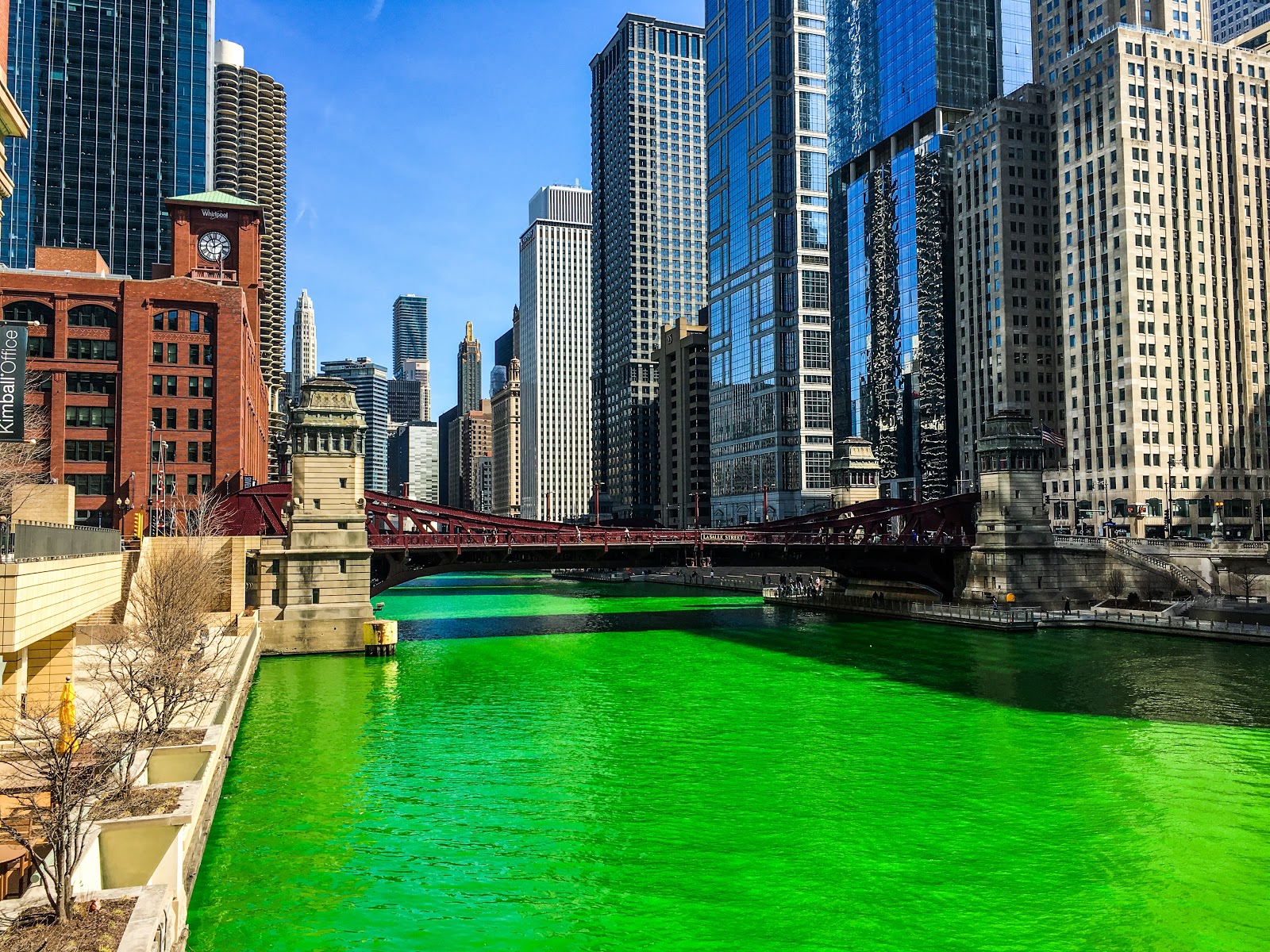 Although many of these St. Patrick's Day parades were cancelled in 2020, over 300 iconic landmarks across 50 countries still turned green to celebrate the tenth anniversary of Tourism Ireland's Global Greening Initiative. It started in 2010 to encourage landmarks worldwide to "go green" for St. Patrick's Day. The Sydney Opera House and the Sky Tower in Auckland were first to light up in honour of our patron saint.
Virtual events have also recently given the global Irish community a way to celebrate together. In 2020, the hashtag #StPatricksDayTogether was used to collate everything from music livestreams and at-home céilí dances to pictures of pets dressed as Leprechauns. Now that we're heading into the second year of the COVID-19 pandemic, this online trend is highly likely to continue.
How will you celebrate St. Patrick's Day 2021?
Travelling and gathering in person isn't possible this year, but we can still make it a St. Patrick's Day to remember. If you need inspiration, look no further than these virtual event ideas.
A cookie class
For this decorating class, the cookies – which participants get in advance – are shaped like shamrocks, pint glasses, and other shapes associated with St. Patrick's Day. During the online Zoom session, everyone learns how to bring the biscuits to life with colourful royal icing
A virtual pooch parade
This fundraiser for Cian's Kennels is a dog and owner's walking challenge, with two distances to choose from – 5 kilometres and 10 kilometres. Once registered, participants are sent a branded bandana for their dog. They're also encouraged to show off their walking time and images of their pets wearing the bandana on the event's official Facebook page. During the day, there's a prize for the most creative dog and owner costumes. This community initiative helps people to feel less alone and works to raise more awareness of the organisation.
An Irish Whiskey masterclass
Waitrose is hosting a virtual masterclass on the history of Slane Irish Whiskey, followed by a cocktail-making lesson. Access to the event is free – but if attendees from across the globe want to taste along, they'll need to purchase a bottle of the spirit. Responsibility for sourcing and buying the tasting materials lies with the attendee, so there's no fussing with logistics.
A Q&A with an Irish bestseller
London's Brent Libraries is capitalising on St. Patrick's Day by hosting an online reading and live Q&A with Carmel Harrington, an author from Co. Wexford. After hearing a passage from her latest novel, My Pear-Shaped Life, the audience will be invited to share their experiences of St. Patrick's Day in Ireland and overseas. The event gives people the opportunity to reminisce together, tell stories, and listen – making it a heart-warming way to celebrate Irish togetherness.
Are you ready?
At its core, St. Patrick's Day is all about celebrating a community – both at home and overseas. You just need to work out a way to make it accessible to as many people as possible, wherever in the world they're based. So if you're hosting a baking event, consider sending out a list of ingredients that can be bought locally. Think about time zones as well. For example, it's likely that you'll have lots of interest from the USA, so aim for a slot that suits American as well as Irish attendees. By considering the needs of everyone in your target community, you'll be well on your way to creating a truly celebratory event.
Already have a few ideas in mind? Register and host your 2021 St. Patrick's Day event.