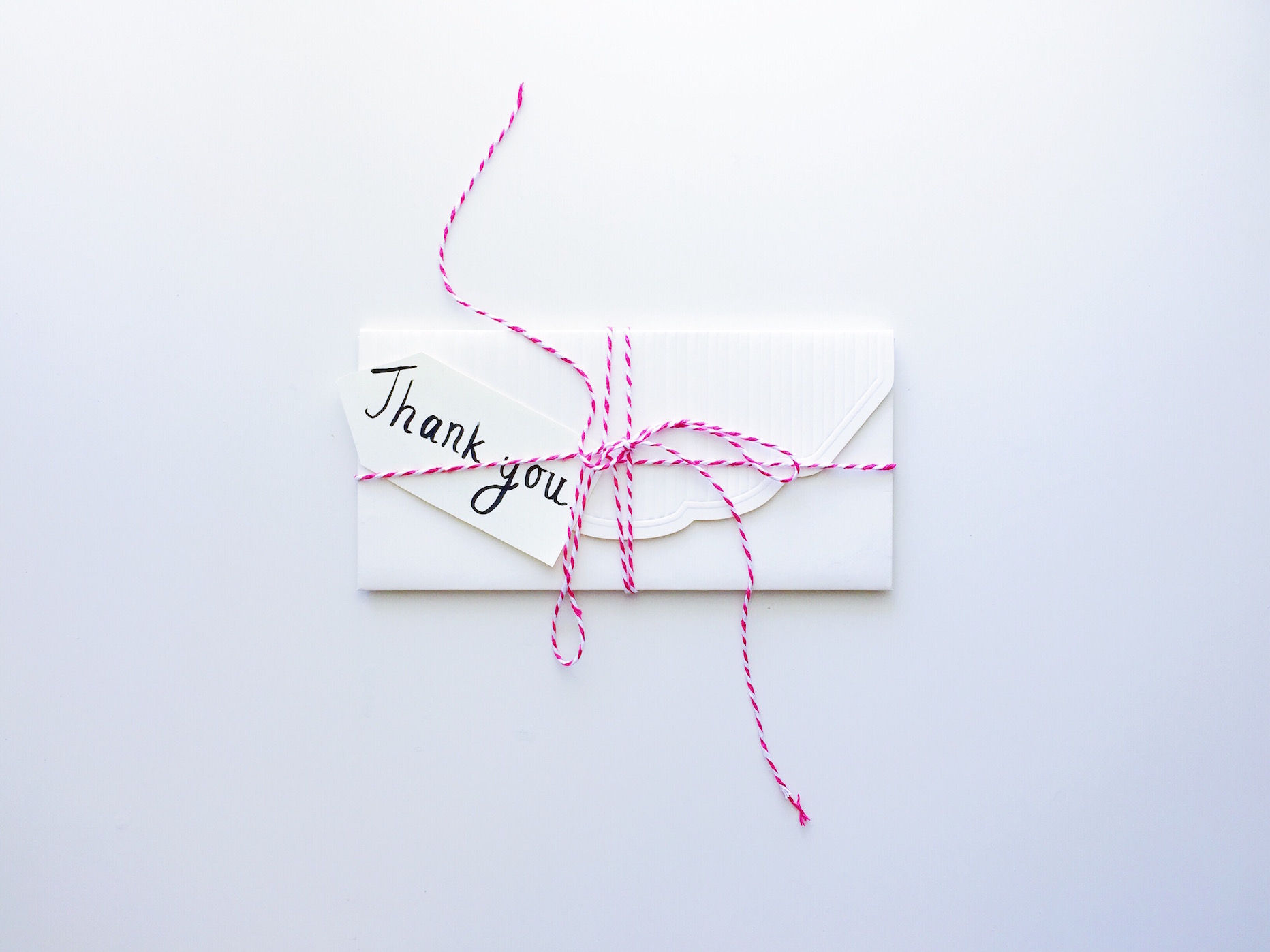 14 Creative Ideas for Thank You Gifts for Speakers
Getting a great lineup of speakers for your event can often mean the difference between an amazing event and one that's just average. Speakers are industry leaders in their field; they anchor your event, and a great speaker will leave the audience buzzing. They also commit a lot of time to an event – delivering their session, but also spending time travelling to your event, preparing slides, and rehearsing.
In return for helping make your event a success, giving speakers a gift to say thanks is always a nice touch.  If you're struggling to think of the perfect gift, below are 14 unusual ideas with a wide range of price points, to inspire you.
1. Personalised whiskey
Most of the well known distilleries offer personalisation or engraving options for a bottle of whiskey, including Glenfiddich, Jameson and Glengoyne.
2. Send their colleagues a gift
Sending a gift to the speaker's office, for their colleagues to enjoy, can be a great way of thanking both the speaker and their organisation, and helping them get some brownie points with their colleagues. Some ideas include a delivery of cookies or doughnuts, or a fruit basket.
3. External battery
There's nothing worse that seeing your phone with 5% battery left. Having a portable battery charger in your bag or briefcase is always useful, and it's a gift that most people won't already own. Anker make a wide range of different sizes, prices and capacity
4. Coffee
For the speaker who likes a good cup of coffee (and who doesn't), Pact Coffee offer gift cards and a wide range of amazing, perfectly roasted coffee beans.
5. Tablet cover
Knomo sells a range of high quality, beautifully designed tablet covers and technology-friendly organisers. They also provide an ID tracker service – they'll return it to the owner free of charge if anyone finds it and contacts Knomo.
6. Kiva loan gift card or charity donation
You could consider donating to a charity of the speaker's choice on their behalf. Another option is making a loan on their behalf through Kiva. Kiva is a crowdfunding organisation that lends money to entrepreneurs in developing countries, to help them start and grow their own businesses.
7. Bobble head
If you're looking for a gift that's fun and unusual, a customised bobble head of your speaker is something you can virtually guarantee they won't already have. Sites like Bobble Heads UK will produce and customise these based on a photo of the speaker.
8. Spa gift voucher
A gift voucher to a spa can be a great way to thank a speaker and help them de-stress after the event.
9. Aeropress
Another one for the coffee lover, an Aeropress can be an unusual and practical gift. Inexpensive, compact, and simple to use, means it can be easily slipped into a suitcase to enjoy great coffee at home, on the road or at work.
10. Moleskine
Moleskine notebooks are a design classic and a fantastic gift, which can also be personalised. Another popular option are Field Notes notebooks.
11. Wireless / travel speakers
Another item that many people won't already own, which will always be appreciated, are wireless travel speakers. Jawbone, Pure, and Sony make some great ones, with a range of price options too.
12. Experience vouchers
The gift of an experience can be a great alternative to a physical gift – sites like Red Letter Days have a wide range of options and offer gift cards so the speaker can choose their own (in case you're not sure if they really want to go skydiving or they're just being polite).
13. Caricaturist
A really interesting option is to hire a caricaturist for your event. As well as creating impromptu sketches or your attendees, you can ask them to sketch the speakers, then give them the original caricature artwork as a truly unique gift.
14. Handwritten note
It's always nice to get a gift, but a good old fashioned thank you note never goes out of style. Speaking at events can be great for a speaker's personal brand, so it's often enough just to know that their time has been appreciated, and to receive any feedback on what the audience found interesting. Thank you notes should be handwritten, never printed or emailed.
Conclusion
There are a number of options when deciding what gift to give to your speakers, just remember that it may be worth thinking about the appropriateness of the gift, as there can be a number of variables such as the industry the person works in. All of the gifts have different pricing options, so no matter what the budget, you'll still be able to say thank you to your speakers.