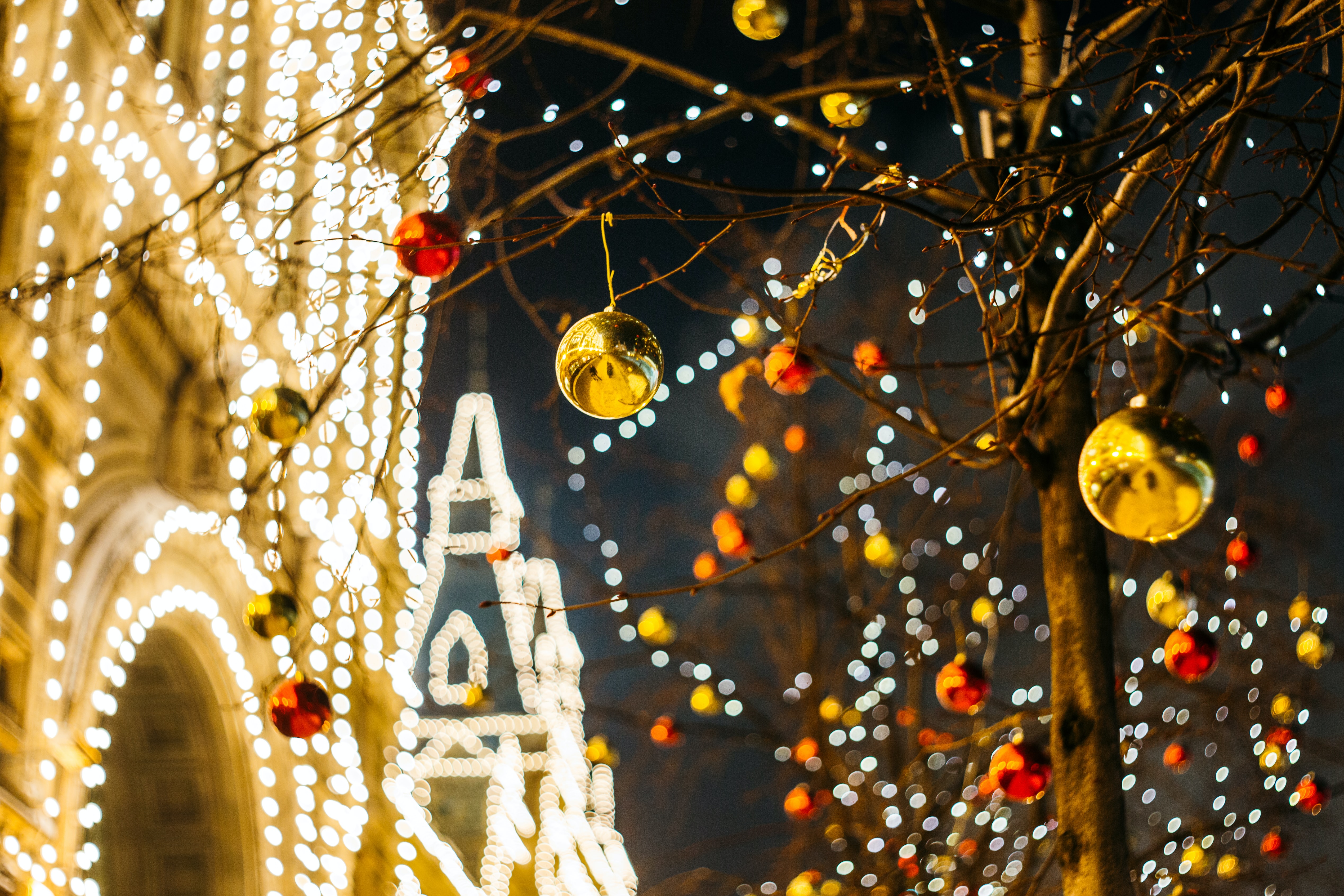 Holiday Event Planning: Your Ultimate Guide
Holiday event planning is a huge part of most creators' responsibilities and often dictates the way you plan your events throughout the year. There's a lot of competition around the festive season especially, which means it's important for your event to stand out from the rest.
In the past few years, we've seen a focus on virtual holiday party planning because of the COVID-19 pandemic, and there are many people for whom this type of event is the only option. In some places, there has been a slow return to in-person events. But there is also a new focus on hybrid events that allow people to attend either in-person or online.
Holiday party events are an excellent way to capitalise on the general festivities to reach and entertain your audience. So, what does it take to plan and promote a truly magical holiday event? In this guide, you'll find everything you need to think outside of the box and hack the calendar by finding your seasonal niche. Along the way, you'll discover how to help your event become a beloved annual tradition and thrive in a saturated marketplace.
This guide is for creators who want to master holiday event planning
Learn how to make your seasonal event stand out from the competition by offering attendees an unforgettable way to celebrate.
You'll learn how to:
Pick the right festive events for your community

Rethink the way you plan and promote your holiday events

Grow your business by growing your audience
Prepare for the upcoming winter holidays by planning unique events
Events during the winter months are popular for a reason – no matter what they celebrate, people are ready to party as the year winds down. Take advantage of the festive spirit by planning events around the holidays your audience celebrates. Christmas events in the lead-up to the holidays are popular, as well as those centred around the New Year. And since some people may still be unable to travel to see their families this year, they may look for local ways to celebrate.
Consider incorporating virtual holiday party games or hybrid events into your repertoire to cater to potential attendees who are not yet comfortable with in-person events. This will also allow you to reach a larger audience than just those who are local.
After the winter holiday season, there's a brand new year stretching out ahead of you that is ripe with possibility. Every month is an opportunity to host an amazing event with major, minor, and obscure holidays peppering most of them. Whether it's kicking things off with a Valentine's Day event geared towards proud singles, or welcoming the arrival of spring with an Easter egg hunt, you've got choices. Putting together your event calendar before things ramp up can help you make strategic decisions and have the kind of year you want for your events, attendees, and business.
5 ways to prepare for your year of events:
Refine your event marketing timeline by highlighting gaps in your marketing calendar, so you can eliminate channels with low ROI, for example.

Plan ahead to get venues for company holiday parties, especially for events centred around big holidays like Christmas. Logistics take time, and the earlier you can sign a contract, the better chance you have of nailing down special rates.

Reinforce who is responsible for what on your team. It makes it easier to ensure every detail has a point person.

Firm up your communication plan by visually mapping out how and what you want to communicate, and when you'll do so – up until the day of your event.

Think about the year ahead and move up your planning schedule if need be, giving you a chance to workshop your plan for bigger events.
In the next section, you'll discover how to choose the right seasonal events to highlight for your attendees, from more unusual or niche celebrations to the big-name holidays. Find out why options are some of the best things you can have when it comes to choosing the perfect holiday to celebrate.
Decide which festive events to celebrate
When creating a new seasonal event, it helps to take stock of whether you're celebrating the best occasion for your audience. If you're unsure, think about your purpose and goals, and how different holiday party events can benefit your bottom line. There are lots of other events to compete with when it comes to things like Christmas event planning or winter holiday charity events, so consider if your holiday event speaks to your audience and stands out enough in a saturated market.
There are two tactics you can take when picking which holidays to plan events for in your city or town. Either you can find new ways to put a spin on traditional, big-name holidays like New Year's Eve, or you can focus on an obscure or global holiday.
Below, you'll find five tips for choosing the best holiday for your event's focus. Already know which celebration you want to honour? Skip ahead to the next section, which breaks down strategies for breathing fresh air into more traditional holiday events.
3 tips for choosing the right holiday to highlight
Take a different approach to help your event stand out. Here's a list of tips to help you choose the right holiday to celebrate:
Get global
Why limit yourself to holidays recognised by the U.K. government? Just because people don't get the day off from work doesn't mean that a special celebration isn't going to draw a crowd. Diwali (date varies depending on the Hindu calendar), Day of the Dead (known as Día de los Muertos, which takes place from October 31 to November 2) and Thanksgiving events (the U.S holiday, at the end of November), are just a few examples of internationally celebrated holidays that you could focus your event around.
Go niche
Another way to get around the most popular holidays of the year is to think niche. If you're part of a specific community, you can bet there's demand for events that celebrate special occasions for that community. For example, fans of Douglas Adams celebrate Towel Day on May 25 as a tribute to the author. Burns Supper is a popular celebration with Scots around the world honouring their most famous poet, Robert Burns.
Know your community
Depending on the region and city in which you live, there will be a different demand for niche or international events. So, knowing your community, what kind of events are most popular with attendees in your area, and population demographics are all key. Another way to gauge interest in a possible niche event? Look at societies, fan groups, and religious organisations in your geographic location.
Get creative with your event formats
Just because your event celebrates a beloved holiday doesn't mean it has to follow a traditional format. In fact, incorporating the unexpected is a great way to delight attendees and attract new people to your seasonal event. Here are two tips to help get you inspired:
Look for unusual pairings
Events that bring disparate experiences together are often super popular with attendees because unexpected pairings are irresistible and exciting – the main ingredients of FOMO, or the "fear of missing out". Don't give your attendees the same old Christmas event ideas or a tired company holiday party. Shake things up with interactive activities, innovative venues, and new ideas. For example, you could organise Christmas events for kids with an educational twist, or inclusive free holiday events.
The best place to start is with research on your attendees. Who are they? What do they like to do in their spare time? What attracts them to the events? Answering these questions and building a profile of your target audience can help you get a fresh perspective on your holiday event needs.
Four examples of unexpected holiday pairings:
Christmas Street Food Festival

New Year's Eve Obstacle Course

St. Patrick's Day Pop-up Pub

Die Hard-Themed Holiday Escape Room

Easter 5K Race
Pro tip
Plan an unforgettable end-of-the-year event with our guide: Close the Year Strong: 10 Tips for Promoting New Year's Eve Events.
Find your niche in the market
Knowing your audience is key to finding your niche in the holiday events landscape. But your event is just one of many in a crowded marketplace – so it's important to understand how the experience you offer fits in with the competition's during these wonderful times of the year.
This means taking to the Internet and conducting some market research. You can choose how detailed you want to get, but the idea is to survey what's already available in your area and find ways to differentiate your holiday event from the rest of the offerings out there. Think about the values your audience has and focus on incorporating consumer trends they care about, like sustainability or caring for one's mental health. Maybe your target audience is planning a company holiday party or just wants to have fun with friends and family – research will help you to uncover this.
If you've never done market research before, here are a few pointers to get you started:
Start a spreadsheet to track all of your data

Identify 5-10 events that are similar to yours in your area

Collect information on their theme, positioning, and target audience

Look at each ticketing page and note if they use multiple tickets and what the pricing is

Use the information you gather to see how your event compares
How to promote festive events
Now comes the fun part – finding your audience and marketing your seasonal event, so you can help attendees get into the spirit and enjoy a special celebration.
Marketing can be overwhelming at the best of times, but with the pressure to stand out during specific holidays, it's important to stay focused on what works best for your event. Here's a quick overview of popular promotional channels to help you choose the right ones.
The most common event marketing channels
Social media
One of the best ways to spread the buzz about an upcoming event is by using social media. With several platforms to leverage, you can get the word out to various segments of your audience wherever they live online.
Typically, if you can do some promotion on Facebook, Twitter, and LinkedIn, you should be well covered. Here's a quick overview:
Facebook

: Share event updates, engage followers, and create event pages. Target your messaging to specific groups using paid promotion.

Instagram

: Share pictures and videos at all stages of event promotion, with Instagram Stories and livestreaming to engage your audience.

LinkedIn

: Use this professional platform for B2B and industry networking, and to post company news and event announcements.

Twitter

: Write short posts and create an event hashtag to build excitement before and during your event.SEO (search engine optimisation)
SEO (search engine optimisation)
For some events, Google search can drive a fair number of ticket purchases or registrations. But those sales aren't automatic – it takes dedicated effort to make your event rank in Google search results. The key is search engine optimisation (SEO).
Here are three basic principles you can follow to get your event to rank on Google:
Keywords

: Search engines know that events are timely and location-based, so they will use your event's date and location to determine its ranking. You increase your chances of ranking even more if you include your city or state in the title of your event.

Domain authority: The higher your partner's domain authority, the better your event will rank. Eventbrite is one of Google's top 100 most trusted sites – the only ticketing or registration page with a high enough domain authority to rank alongside sites like Yelp.

Mobile search: More than half of Google searches happen on mobile, where it becomes an Accelerated Mobile Page (AMP) search result. Eventbrite is the only ticketing company using AMP for all event pages.
Email
To sell out your event, you're going to need a good email marketing strategy. Email is a direct line to potential attendees and an optimal channel to build your audience. To make the most of it, you need to pay attention to three key metrics: open, click-through, and unsubscribe rates.
On average:
26% of recipients open their event emails

4.95% of recipients click links in their event emails

0.8% of recipients unsubscribe to their event emails
Pro tip
Discover how to stand out in an event-goer's noisy inbox with our Secret Strategies For Creating Remarkable Email Invitations.
Craft a stellar event description
When you sell tickets to any event, you're asking attendees for two of the most precious things they have to give: their money and time. So, you need to capture what makes your Metal Holiday Sing-Along or Oktoberfest Beer Festival unique in as little space as possible.
3 steps to an amazing event description
Make it easy to read
You might feel pressured to capture everything that's amazing about your event in your description, but don't fall into the trap of giving the whole backstory. Instead, organise your writing and make sure it's skimmable by using headers and bullets.
Paint a distinctive picture
Pictures let people visualise what it would be like to attend your seasonal event, which is why they're a powerful way to keep people interested and persuade them to buy tickets. Choose strong visuals that allow people to imagine themselves at your event.
Add a FAQ
If your holiday event needs a little extra explaining, that's where a solid FAQ section comes into play. If you don't answer people's most pressing questions upfront, they might not register or buy tickets. So, be sure to include the most important details.
Pro tip
Discover more tips for writing a great description in How to Craft the Ultimate Event Description.
Give attendees a new annual tradition with creative holiday event planning
There's a reason why most seasonal events, like holiday dinner events, holiday shopping events, or Christmas theatre events follow tried-and-true formats. They're recognisable, comfortable, and easy to create. But these types of events can't hold a candle to unique and inspiring experiences that help develop new traditions.
Now that you've got a whole list of easy ways to create a memorable seasonal experience, it's time to put them into practice. Sign up today to create your next holiday event on Eventbrite.