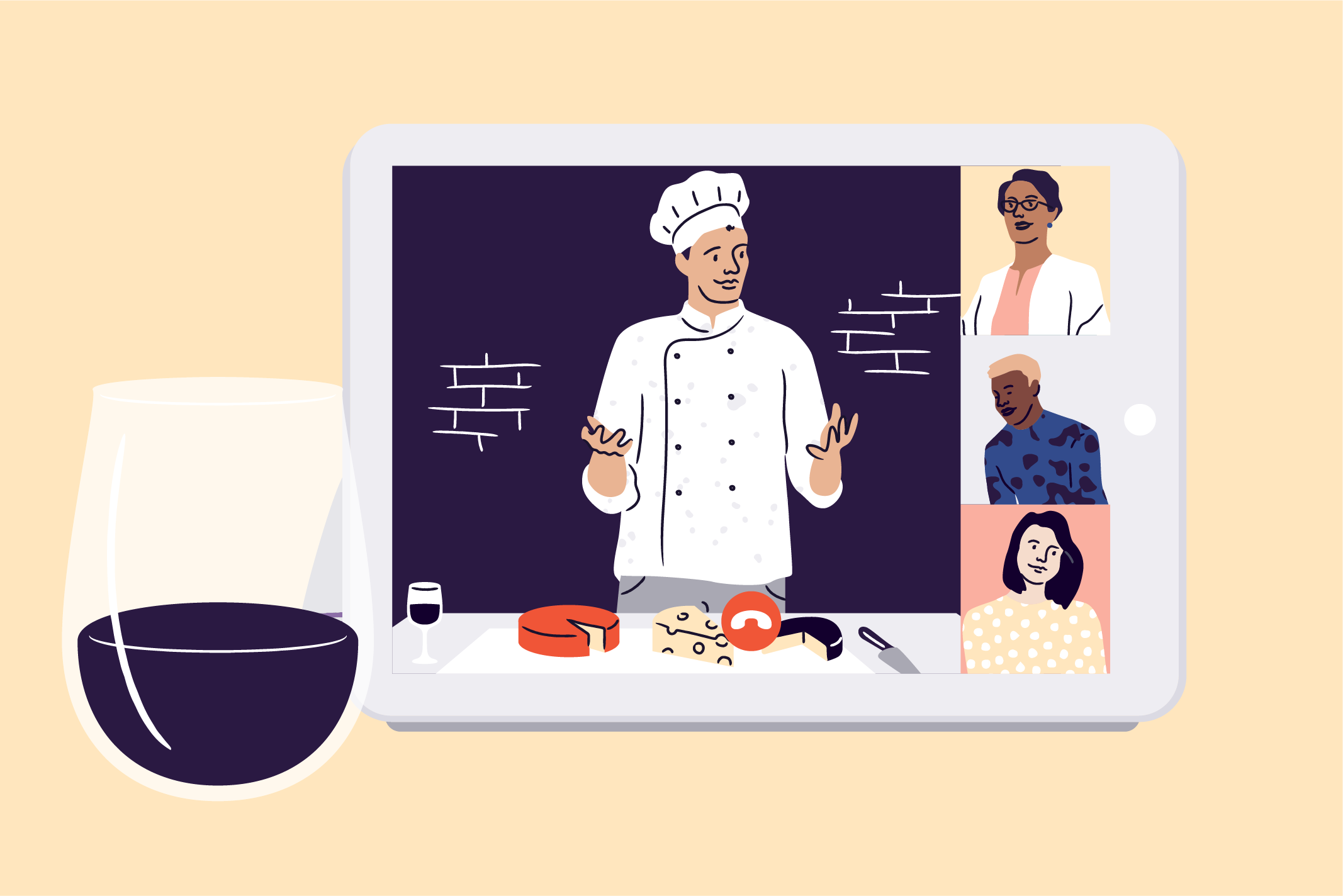 The Ultimate List of Livestreaming Apps Event Creators Need to Know About in 2021
With the right livestreaming app, you can boost the reach of any event and attract audiences both near and far. Streaming your event live online means that people can attend from anywhere in the world. This makes livestreaming ideal for virtual events, but it can also be useful for showing the atmosphere of in-person events to social media followers, boosting both awareness and engagement.
With so many livestreaming apps to choose from, how do you know which one is best for you? We've done the hard work and picked out the best app for each event type, whether you're hosting a big concert or an intimate masterclass.
Best for large-scale events
For those organising big events, perhaps with hundreds of attendees, Zoom is a powerful livestream app for PCs and phones. Eventbrite's Zoom integration allows attendees to be instantly added as registrants to the Zoom event, making sign-up straightforward for both you and your attendees. Zoom also allows you to easily send out event reminders in the days, hours, and minutes before it starts to encourage every attendee to show up.
Best for workshops and webinars
Vimeo's interactive features make it ideal for livestreaming workshops and webinars. You can engage your audience with the chat function, gather opinions with polls, and allow attendees to pose questions to guest speakers. Eventbrite's Vimeo integration also provides key analytics from your stream in real time, so that you can smoothly track and respond to audience engagement levels.
Best for music gigs and festivals
Reach a global audience with your concert or gig using YouTube Live, one of the world's biggest video platforms with a particularly strong relationship with the music industry. Whether your music event is being hosted in-person or virtually, you can use the YouTube app to upload videos of your event afterwards, or to stream content live. YouTube Live comes with a host of handy features such as time-shifting, which means that even if someone tunes in halfway through the concert, they can still watch it from the start. When you set up your event in advance, the platform will generate a URL that you can use in your invitations to attendees. You can also pin your livestream to your channel once it ends for those who missed it to enjoy.
Best for Q&As and interviews
For events that require you to collaborate with another user, head to Facebook Live, which allows multiple hosts to appear on the stream. This functionality makes Facebook Live one of the best social media livestreaming apps for Q&As and interviews. It's also a great choice when streaming in-person events, as you can spontaneously stream live content directly from the Facebook app on your phone.
Best for tutorials
Another globally renowned platform, Instagram is best suited to sharing shorter, digestible content online. Helping you to reach audiences both at home and on the go, it's one of the best livestreaming apps for iPhone. It offers many benefits, such as sending push notifications to followers when you start streaming. Content that users can dip in and out of as they browse Instagram, like makeup and hair tutorials, work really well on Instagram Live. You can also split your screen to stream alongside a co-host, making it ideal for chats between influential figures at your next panel discussion.
Best for product launches
When it comes to keeping your product and brand front and centre at events, Dacast is the way to go. This live video streaming app allows you to customise the video player to your exact specifications, using your own brand colours and logos. As a plus, Dacast also offers advanced video analytics both during and after your event, so that you can easily track attendee numbers, geographic regions, and engagement. Videos are streamed in high definition for a high-quality user experience, and the video player is compatible with all devices for maximum accessibility.
Best for community events
If you're hosting a local event like the opening of a new shop or a street festival, choose Periscope for its easy-to-use interface and interaction-encouraging features, including a chat box and "like" function. There's no maximum length for video streams, and it can connect automatically to your Twitter account to reach your followers there directly. As it's so straightforward to use, Periscope is ideal for spontaneous streams, rather than a polished or edited experience.
Work out the best app for you
While the above suggestions show the benefits of each livestreaming platform, it's always a good idea to experiment and find the one that's ideal for you and your event. You may also choose to use more than one platform if you plan on hosting a series of events of different types, or are interested in expanding awareness of your brand and attracting different demographics. Livestream events online with our virtual events platform.