Monaghan Sports Partnership present 0 to 3k Walk To Jog Programme....
About this event
Monaghan Sports Partnership is delighted to relaunch our 6-week (0 to 3k) Walk to Jog Programme designed to help complete beginner, increase walking fitness and progress to jogging with relative ease.
This tailored programme is ideal for those who wish to improve their overall fitness and lifestyle .
It is a simple progressive programme that begins with more walking than jogging, and gradually evolves into more jogging than walking. No fitness levels are required, just a commitment to completing at least 2 sessions per week for the duration of the programme.
This programme is suitable for everyone and all ages are welcome.
The programme is absolutely FREE and all participants will receive two podcasts each week to guide them through each session. Our podcast tutor will guide participants step by step each week making the transition from walking to jogging easier and more fun.
The programme will begin Tuesday the 1st of February when we will issue participants with the 1st week of podcasts and session plans to follow, the weekly sessions can be done at any time but we recommend leaving a days rest in between sessions.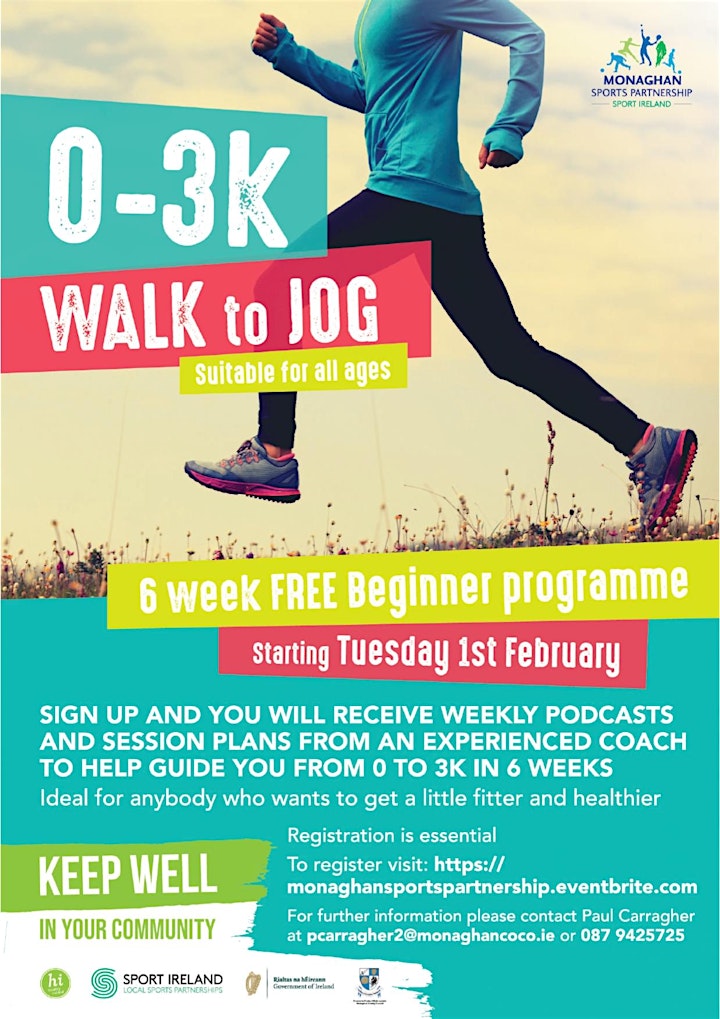 Organiser of 0 to 3K Walk To Jog February 2022