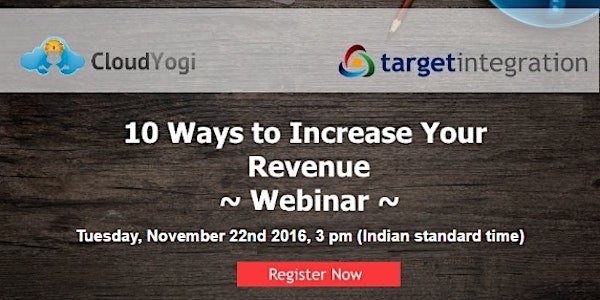 10 Ways to Increase Your Revenue - Part 2
Description
The session is for the business owners and managers who would like to learn about ways to increase their revenue.
We will discuss:
General Business problems which you face in your day to day work life
Problems faced by your Sales Team/Manager
Also a Case Study will be presented on a business who increased their revenue by focussing on some of these ways (not all)

Join us on Tuesday. Once you sign up you will receive information on how to join the webinar.