Description
10-week course in Classical Drawing begins on Tuesday, 27 September 2016 from 7.00-9.30pm at the Coastguard Cultural Centre, Tramore, and costs €200. All art materials are supplied and the course concludes with a short exhibition of the class's work. To book please call Adrian on 087 660 9644.
Classical Drawing Course at the Coastguard Cultural Centre introduces beginners and more experienced artists alike to these timeless methods and techniques. Creating the illusion of depth or perspective, copying accurately from life using the sight-size method, using light and shadow (or 'chiaroscuro') to create form and character, and studying proportion in order to achieve balance and harmony are just some of the skills you can expect to learn. Creative freedom is given equal value too. Participants are encouraged to apply what they learn to their own individual style and preferred subject matter, and the course concludes with a short exhibition of the group's original work. The aim of the course could be summed up by Picasso's words: "Learn the rules like a professional, so you can break them like an artist."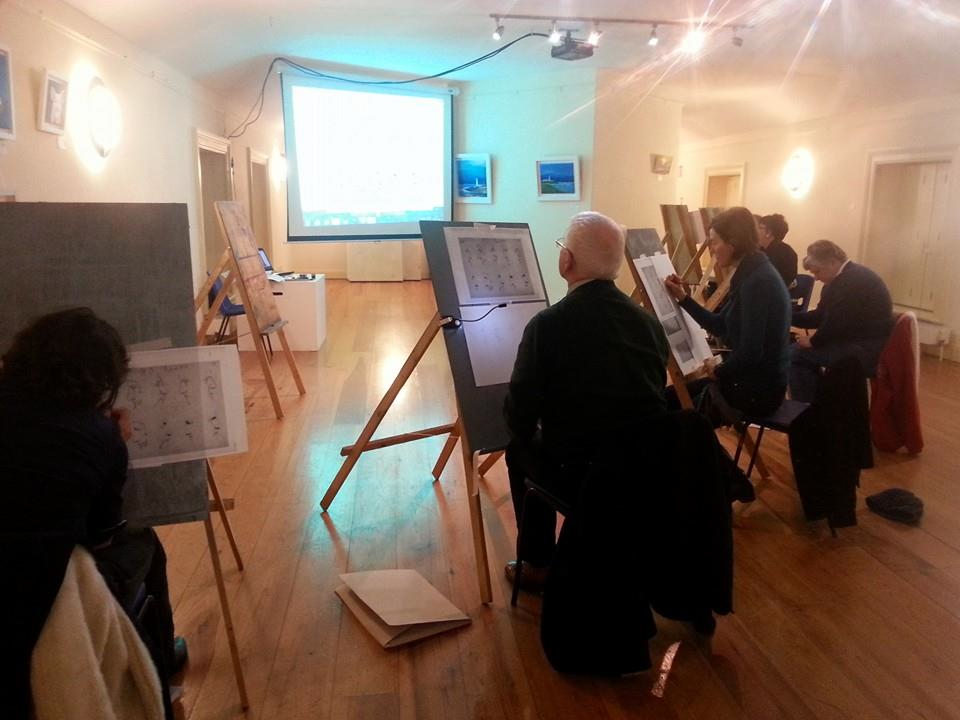 Classical drawing is not so much a style but rather an approach to drawing that favours order, beauty, harmony and completeness. It follows principles that emerged from ancient classical civilizations and relies on methods and techniques that have been perfected and handed down from one generation of master artists to the next over hundreds of years. This classical approach once formed the bedrock of artistic practice until the late nineteenth century when artists began to explore new ways of making art. In recent decades, however, classical drawing has experienced a renaissance, and now there are many artists and schools dedicated to continuing the practices of the old masters.