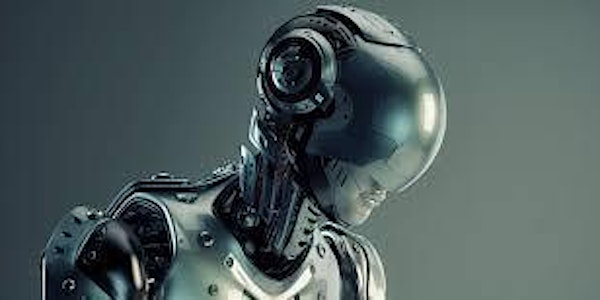 11th Annual Psychoanalytic Film Festival. Citizen 2020: Law, Desire, Transf...
Location
DCU - Dublin City University
School of Nursing, Psychotherapy and Community Health
Glasnevin
Ireland
Refund policy
Refunds up to 7 days before event
Description
Venue: DCU School of Nursing, Psychotherapy and Community Health at Collins Avenue Entrance
Entrance Fee includes Wine Reception. Tea/Coffee/ lunch on Saturday
Tickets also available on door
15 CPD points available for attendance of full Festival
10 CPD points for one day attendance
The 11th Irish psychoanalytic film festival considers how cinema frames the 21st century citizen. What transformations, mutations, and hybrids are imagined by cinema? What does cinema tell us, describe, or otherwise install in the Symbolic around the psyche of the 21st century citizen. How are themes pertaining to citizenry -law, ethics, responsibility, crime- mobilised by, and coordinated with, the contemporary citizen's desire?
We are privileged to have as our keynote speaker Professor Todd McGowan (University of Vermont)
Along with Slavoj Žižek, Todd McGowan is one of the most eminent and prolific writers at the intersections of psychoanalysis and cinema, and psychoanalysis and politics at work today.
Friday 31st January
6pm Welcome Address
6.15-9: Opening Plenary and Screening :
The Lonely Battle of Thomas Reid (2017)
in the company of
Professor Todd McGowan With Dr Olga Cox Cameron , Dr. Thamil Venthan Ananthavinayagan and Dr Angie Voela
Discussion chaired by Sarah Meehan
Wine reception.
Saturday 1st February
10-12: Family Complex(iti)es of the 21st Century (parallel screenings)
Children of Men -Clive Brassington
Wildlife -Dr Carol Owens
12-12.15 Coffee
12.15-2.15: Feuds and Fugues – loving our 21st century neighbours? (parallel screenings)
Lemon Tree - Carles Pujol Tarres
The Other Side of Hope - Dr Angie Voela
2.15-3 Lunch
3-4.15: Story Telling for Earthly Survival – Roundtable Session and Discussion (Chair: Marie Walshe)
Donna Haraway's Story Telling for Earthly Survival –Marie Walshe
Through a Scanner Darkly –Dr Nigel Mulligan
Shortbus –Jose Castillo
Bladerunner(s) –Andrei Tcaciuc
4.15-4.30 Coffee
4.30-6 Keynote address: Prof. Todd McGowan (Chair: Carol Owens) followed by Q&A