Visit Santa Claus at Festina Lente between Thursday 2nd Dec & Sunday 19th December 2021 between 2.00pm and 6.00pm each day.
About this event
Visit Santa Claus at Festina Lente between Thursday 2nd December 2021 and Sunday 19th December 2021 between 2.00pm and 6.00pm each day
This year Festina Lente welcomes Santa Claus to Festina Lente for 12 Days Of Christmas
During you visit to Santa at Festina Lente you will get to meet Santa Claus, post your Santa Claus letter, make your wish on the Wishing Tree, enjoy roasted marsh mallows and hot chocolate……….and of course a visit to Santa would not be complete without visiting Siofra, Alanna, Bob and Sean – Santa's little ponies!.
As places are limited early booking is advised as we cannot delay Santa Claus during his busiest time of the year!!
If you would like to bring food present we will be collecting food items which will be distributed by the Lions Club.
We look forward to welcoming everyone for Festive Fun!!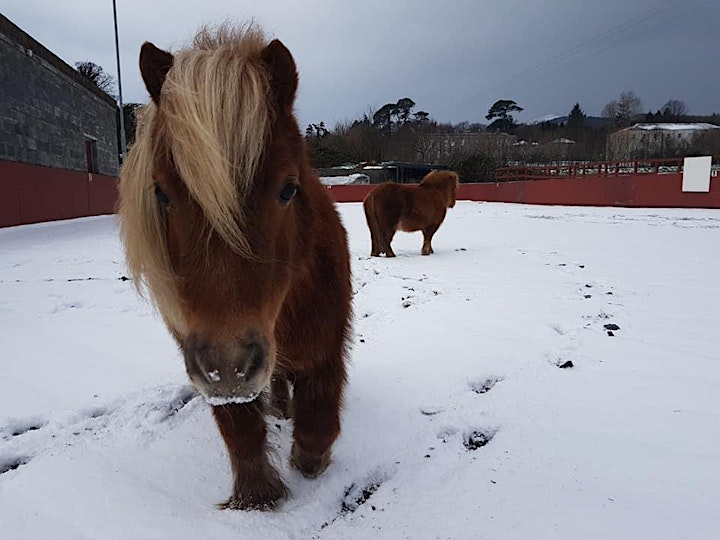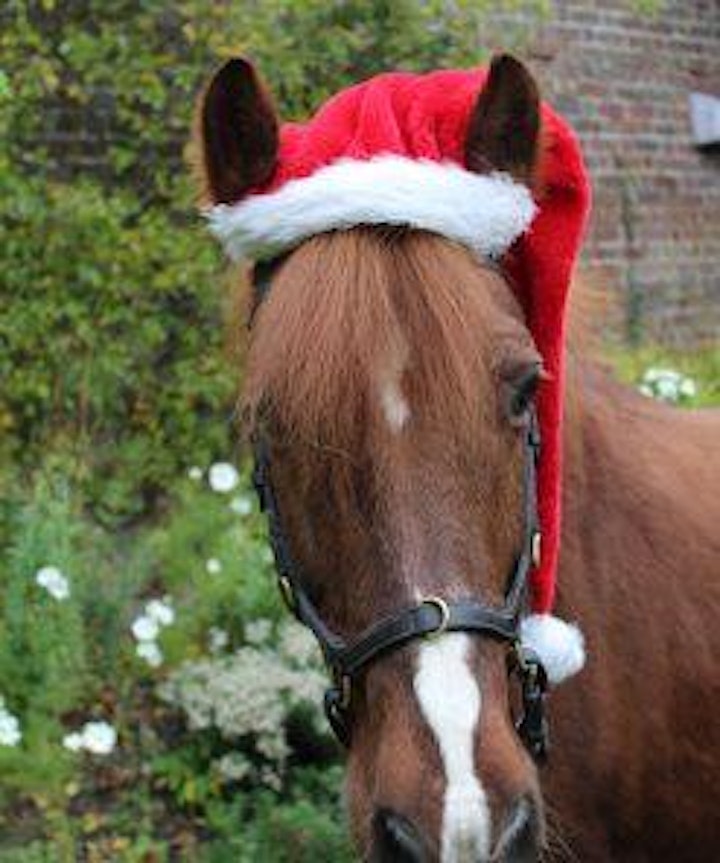 Organizer of 12 Days Of Christmas
Festina Lente is a not-for-profit organisation provides a unique range of equestrian and horticultural activities, training, recreational events and employment services options with a strong emphasis on social inclusion, choice and personal development.
We have a variety of public services and facilities for everyone to enjoy on our campus in Bray – an Equestrian Centre offering lessons, camps and equine assisted programmes, a beautifully restored Victorian Walled Garden where we host lots of fun seasonal family and events, children's workshops and birthday parties and gardening workshops,  a Garden Centre, an open air snack bar and shop so why not pop along for a visit.  Keep an eye on our Events Calendar for upcoming events!
We are also an education centre offering QQI accredited educational training courses:
We also offer other Equine Assisted programmes:
All activities encourage individual choice, personal development, achievement and progression and we are a registered Irish Charity.
Saol Anois is also a day service run by Festina Lente in our campus.  The Saol Anois Day Service is funded by Health Service Executive and it was set up in 2005 to meet the support needs of adults with intellectual disabilities and/or dual diagnosis.  It is a supportive and therapeutic service designed to meet the needs of people through individual plans. Service users have the opportunity to access a range of integrated developmental and leisure opportunities.
Our campus is situated in the grounds of what was once Old Connaught House, formerly the residence of the Plunket family. Read more on the History of Old Connaught House & Gardens and Festina Lente Foundation.  Festina Lente (Latin) means Hasten Slowly and is the Plunket family motto. We adopted this as the name of our organisation in 1995 because it conveys our culture perfectly.  Festina Lente was founded in 1988 by Mary Rachel Brophy; her aim was through social and economic inclusion, to support those most at risk.  The result of all of the Festina Lente's hard work is the wonderful garden and state of the art Equestrian Centre which are available to the public to enjoy whenever they want.