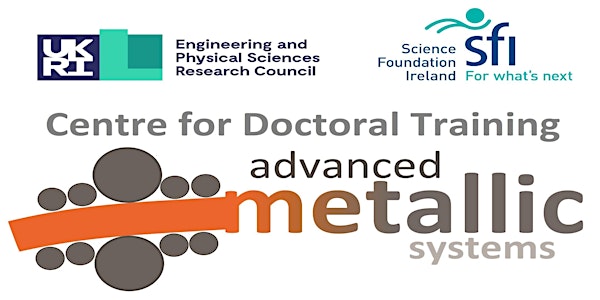 13th Annual International Student Conference in Metallic Materials
Location
The Helix
DCU
Collins Avenue
Ireland
13th Annual International Student Conference in Metallic Materials: Adapting Industry 4.0 for Metals
About this event
Hosted at The Helix at Dublin City University, this conference is aimed at postgraduate students and early-career researchers.
The overall theme for the conference is 'Adapting Industry for 4.0 for Metals' and will feature five themed oral and poster presentation sessions.
Keynote Speakers
Professor Claire Davis from University of Warwick and the Warwick Manufacturing Group
Professor Andrew Parnell, Maynooth University
Dr Nesma Aboulkhair, The University of Nottingham
Submit your abstract by 1st April, 2022: Here
Separate tickets are available for the conference (Conference Admission) and the conference dinner (Conference Dinner).
Please direct any questions to cdt@i-form.ie and a member of our team will be in touch with you.
Follow us on Twitter for conference updates here: https://twitter.com/metallicscdt