The Career Boot Camp Includes 3 * One Hour Sessions from 12:00 - 13:00 Thursday 8th April, Thursday 15th April, Thursday 22nd April
About this event
"Stack The Odds In Your Favour"
Do you want to take Control of your next Career Choice?
Would you like Support to make that happen ?
The Career Boot Camp will equip you with the necessary tools to make that happen by "Stacking The Odds In Your Favour"
See below what participants said about the last Career Boot Camp and also details of The upcoming Boot Camp starting 8th April.
"One of the best decisions I ever made, the advice given by these ladies is second to none. I thought I had a good CV , now I have a Great CV"
Deborah Quinn | Boot Camp Participant
"Just what you need if your currently lacking motivation and unsure of what the right path is for you. Kate & Denise will definitely lead you in the right direction and give you the push you need. They certainly did with me"
Marc Grehan | Boot Camp Participant
"I did not know what to expect when starting the career boot camp and certainly did not envisage the amount that would be covered. It provided much needed help when embarking on a career change"
Caroline Walshe | Boot Camp Participant
Session Breakdown
Week 1 | 8th April | 12:00 - 13:00
Week 2 | 15th April | 12:00 - 13:00
Week 3 | 22nd April | 12:00 - 1300
What will be Covered ?
Week 1
Career Goal Setting
CV Overhaul
Week 2
Your Career Toolbox
The Job Search | Focus On LinkedIn
The Perfect Pitch
Week 3
The Interview
Your Career Action Plan
Who is The Career Bootcamp for ?
This informative and hands on Program is for anyone who needs help with moving on in their career. This may be through a promotion or a completely new job that you are considering and would also suit anyone that may be out of work or wants to improve their chances of securing a new role.
If you want to be more confident in applying for roles and working through the interview process then The Career Boot Camp can help.
Be warned!
There is a time commitment expected from each member. There will be "At Home" work required between each session to ensure you see tangible results at the end of the 3 weeks. Delivering a valuable Boot Camp is important to Denise and Kate and the best results will be achieved if the work is put in before, during and after each session.
There will be support offered by Denise and Kate throughout the 3 weeks via the Private "Career Boot Camp WhatsApp" group for the "At Home" elements .
Facilitator BIOs
Denise Brady | Teamwork Recruitment
DENISE BRADY is "Ireland's Career Coach" and a premier authority on career satisfaction and job search success. She has helped hundreds of people find their purpose, create their destiny and secure their dream job.
Denise is a consultant, speaker and columnist and has provided solutions to help people move toward greater fulfilment happiness, health, and prosperity. She has a unique talent to inspire and compel each person to recognize his or her own personal uniqueness and value.
Denise has over 20 years experience in Recruitment and Careers, a Degree in Marketing and a Diploma in Life and Executive Coaching. Denise also sits on the Board of the National Recruitment Federation who work at raising standards in Recruitment throughout Ireland. She founded Teamwork Recruitment in 2002 and Executive Solutions in 2017.
Denise's signature strength as a coach is her ability to balance her empathetic style with a supportive and performance based focus. Her expertise in the area of career coaching and mentoring, positions her at the edge of new and evolving coaching techniques. Denise will inspire you in the present and lead you to the future with specific action strategies for greater wealth, success, satisfaction, control, happiness and life balance. You owe it to yourself to experience her uplifting effect.
www.teamworx.ie/coaching
Kate Rooney | The OnLegs Agency
Kate Rooney has been working within the Coaching and Retail Sector for over 20 Years. Kates experience spans various sectors across European and Irish Markets at a senior level .Kate is the Founder and Head Coach of The OnLegs agency , a panel of Accredited Coaches and Consultants working across the UK & Ireland.
Kate is an Accredited Performance Business Coach and uses her skills and Knowledge to bring Coaching to her individual and Group Clients. Kates coaching style has a clear focus on Mindset and Goal setting.
Kate has seen a huge shift to people wanting Career Coaching over the past few months and works with clients to get them ready both mentally and practically to ensure they are prepared and equipped for the next step in their career. Having conducted 1000s of interviews during her career Kate has the experience to help you reach your Career Goals and nail that all important Interview.
Kate is known for her high Energy and unorthodox approach to Coaching and is Focused on delivering results.
www.theonlegsagency.co.uk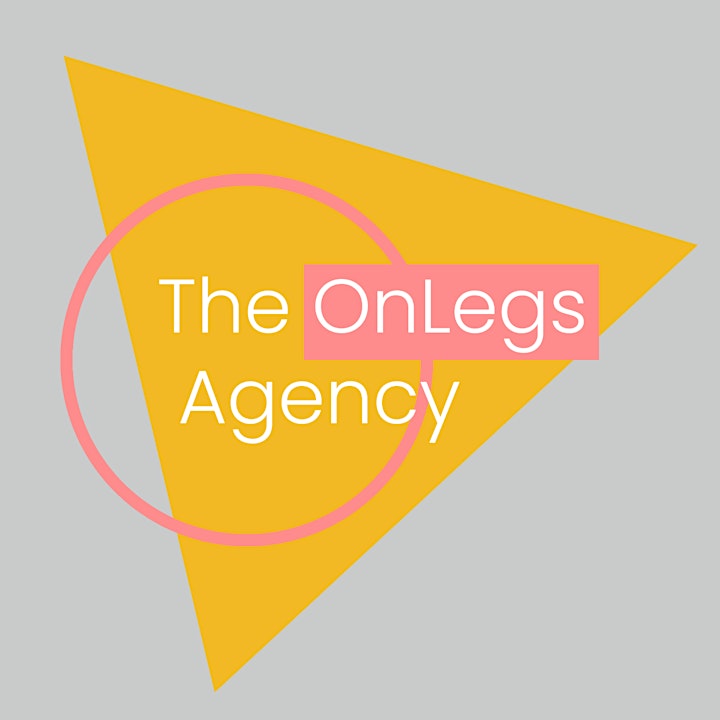 Stack The Odds In Your Favour