Description

The first International Paediatric Ophthalmology Meeting in Dublin was in 1985. It is a bi-annual meeting created and hosted here by Professor Michael O'Keeffe. The faculty is excellent with many International doctors at the top of their field speaking. The meeting covers a vast range of topics including Strabismus, Childhood cataracts, Retinoblastoma, Uveitis, Neuro-ophthalmology, Glaucoma and much more. It has always been well supported over the years with delegates attending from here in Ireland and abroad.
TOPICS
Retina, Strabismus, Amblyopia, Retinoblastoma, Uveitis, Neuro-ophthalmology, Genetic Screening, Glaucoma
FACULTY

Scott Lambert - California
Michael Repka – Baltimore
John Burke – Sheffield
David Taylor - London
Zubair Idrees – Cork
Tony Moore – San Francisco
Francis Munier - Lausanne
Kathryn McCreery – Dublin
William Reardon - Dublin
Donal Brosnahan – Dublin
Caitriona Kirwan – Dublin
John Stokes – Waterford
John Murphy – Dublin
Gillian O'Mullane – Dublin
Eilish Twomey – Dublin
Tim Fulcher – Dublin
Ayad Shafiq - Newcastle
Ian Flitcroft - Dublin
Donal O'Malley - Dublin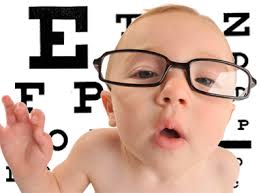 Programme for this meeting will follow shortly
Further Details from:
Helen Murphy
Secretary to:
Prof. Michael O'Keeffe
Suite 5, Mater Private Hospital,
Eccles St., Dublin 7.
Tel: (00 353 1) 885 8626
Email: hmurphy@materprivate.ie