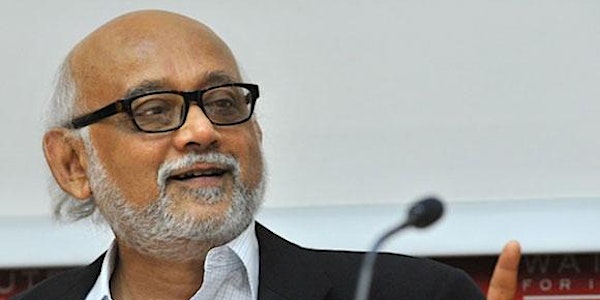 1916 as a Global Event Lecture Series: "The Easter Rising and the Indian na...
Event Information
Location
Royal Irish Academy
19 Dawson Street
2 Dublin
Ireland
Description
In association with University College Dublin, the Royal Irish Academy will co-organize and co-sponsor a series of high profile public lectures to underline the global repercussions of, and responses to, the Easter Rising of 1916.

1916 is often seen primarily in a national context, but it was an event that drew global attention and inspired other decolonisation movements. Guest speakers will include some of the international leading authorities on the period.

"An Easter Rising in an Eastern Colony"

Like the 1916 Easter Rising in Ireland, there were several anti-British armed insurgencies planned in India during the First World War that relied on large shipments of German arms smuggled into the country. The arms never arrived. But the inspiration of the Easter Rising in Dublin had a long life among nationalist revolutionaries in India. On Good Friday of 1930, a group of young men in Chittagong, a port town of the easternmost district of Bengal, going by the name of the Indian Republican Army, attacked the armouries and police station and held the town for several hours before being put down. Like the Easter Rising, the Chittagong Armoury Raid proved to be an event that, even in its failure, successfully invigorated a dormant and dispirited political movement.

Professor Partha Chatterjee
Columbia University and the Centre for Studies in Social Sciences, Calcutta.

ABOUT:
Partha Chatterjee is one of India's most eminent political theorists and historians. He studied at Presidency College in Calcutta, and received his Ph.D. from the University of Rochester. He divides his time between Columbia University and the Centre for Studies in Social Sciences, Calcutta, where he was the Director from 1997 to 2007. He is the author of more than twenty books, monographs and edited volumes and is a founding member of the Subaltern Studies Collective. He as awarded the Fukuoka Asian Culture Prize for 2009 for outstanding achievements in the field of Asian studies. His books include: The Politics of the Governed: Considerations on Political Society in Most of the World (2004); A Princely Impostor? The Strange and Universal History of the Kumar of Bhawal (2002) and A Possible India: Essays in Political Criticism (1997).

Free admission but booking is essential due to limited capacity.
Date and time
Location
Royal Irish Academy
19 Dawson Street
2 Dublin
Ireland