Description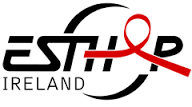 1st ESTHER Ireland Partnership Forum, 8 November 2016
The ESTHER Ireland Partnership Forum is a one-day event that brings together ESTHER Ireland Partners, ESTHER Ireland grantees and those interested in health partnerships to support learning and sharing of experiences from health partnerships between Ireland and over 15 countries in the South. A variety of partnerships will be presented highlighting lessons learned, challenges and opportunities. Different partnership models will also be shared showing the diversity of Irish-Southern health partnerships.
The Partnership Forum will provide a space for those currently involved in partnerships or those planning to facilitate partnerships to meet each other, learn about each other's work and come away with a stronger support network and some practical resources that can support the development of sustainable, effective partnerships. A small number of ESTHER European partners will also be present.
About ESTHER Ireland
ESTHER Ireland is a health Development cooperation initiative and a part of the European ESTHER Alliance (EEA). This alliance was formed in France in 2002 (Ensemble Solidarité Thérapeutique Hospitaliére en Reseau). Members of the alliance seek to mobilise and create partnerships that facilitate health interventions for the world's poorest countries. Ireland's participation in the ESTHER Alliance was guided by the 2010 MOU between Irish Aid and the HSE, culminating in Ireland joining the Alliance in 2012. ESTHER Ireland operates through a tripartite arrangement with the HSE and Irish Aid and it's Secretariat is hosted by the Irish Forum for Global Health.
The operational rationale for the ESTHER Alliance is grounded on the centrality of partnerships and their potential to achieve more than organisations working as individual entities. The theoretical basis behind this change is that robust partnerships working collectively & collaboratively can contribute to improved health outcomes for poor and disadvantaged communities and with a "multiplier effect" on health outcomes. The principle modality of these partnerships is twinning between hospitals, universities and other institutions with counterparts in partner countries. A variety of geographical arrangements are supported by ESTHER that may include North-South & South-South cooperation. The partnership itself will aim to makes a significant contribution to health outcomes in poor countries through addressing inequities in access and coverage, while strengthening service delivery through capacity building and institutional development. Accordingly, ESTHER supported partnerships are "agents of change" in a multiplicity of intervention areas that focus on the creation of a sustainable and resilient partnerships with positive changes at all stages of the results continuum. Self-mobilisation and financial leverage are considered key output performance indicators from a quality partnership and are expected to make a contribution to an improved health outcome.
ESTHER Ireland works closely with its European Partners and collaborates with WHO and The Tropical Health Education Trust (THET) in the UK. Besides making a contribution to the health outcomes in developing countries these partnerships have also been shown to have advantages and benefits for developed countries. Individual hospitals within the HSE are already involved in healthcare partnerships. For example, a partnership between Cork University Maternity Hospital and Omdurman Maternity Hospital in Sudan, began in 2002, is now part of the ESTHER Ireland Programme.
Less formalised links between hospitals in Ireland and in low-income countries also exist, some of which have subsequently applied to join ESTHER Ireland as formal partners.
For more information, please email to: info@esther.ie