| | |
| --- | --- |
| 2017 Learnit Senior Engineers LEGO Workshop for 9 - 12yrs (children only) | |
Event Details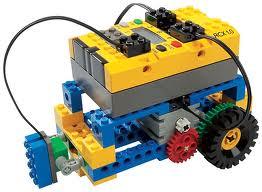 Learn it Senior Engineers LEGO Workshop Ages 9-12yrs
Learn it Workshops are designed to inspire and develop the skills of tomorrow's engineers. Our workshops help students deepen their understanding of how forces can affect motion and explore concepts of energy.  As they gain experience, students can build more complex mechanisms and use them to make accurate observations, measurements and records; and even design their own solutions.  Students will predict, estimate, observe, measure, and record their investigations. In this way they exercise scientific inquiry skills, while experiencing physical science & technology first hand.
When & Where

Red Zone
O'Donoghue Centre (new location)
NUI Galway

Ireland


Organizer
Exhibition time:  10am - 6pm 
Please do not book tickets you will not use
70% of tickets released & 30% retained for people to queue for at the venue on the day.
Allow time for all the Exhibition spaces that are not ticketed
Don't despair If you do not secure tickets, come early there is always plenty of spare capacity
Please take note of the following:
People with booked tickets must be at the venue 10 mins before the show/workshop to ensure their place; free places will be given to people without tickets when the show is about to begin.
No need to print tickets if you have a smart phone - just show your tickets on your phone.
Come early to avoid the crowds, especially if you have no tickets and want to attend a show/workshop
To keep up-to-date with all our news - like us on Facebook & use the hashtag #galwayscience on Twitter
Printing Tickets: Download the Eventbrite App & save printing your tickets