Description
JCI Mayo are excited to host the 2018 AGM, 2019 First national council meeting and local officer training on Saturday January 19th and Sunday January 20th in Westport, Co.Mayo
What to Expect:
This is the inaugural JCI Ireland event to bring an end to 2018 and kick-off 2019 with style.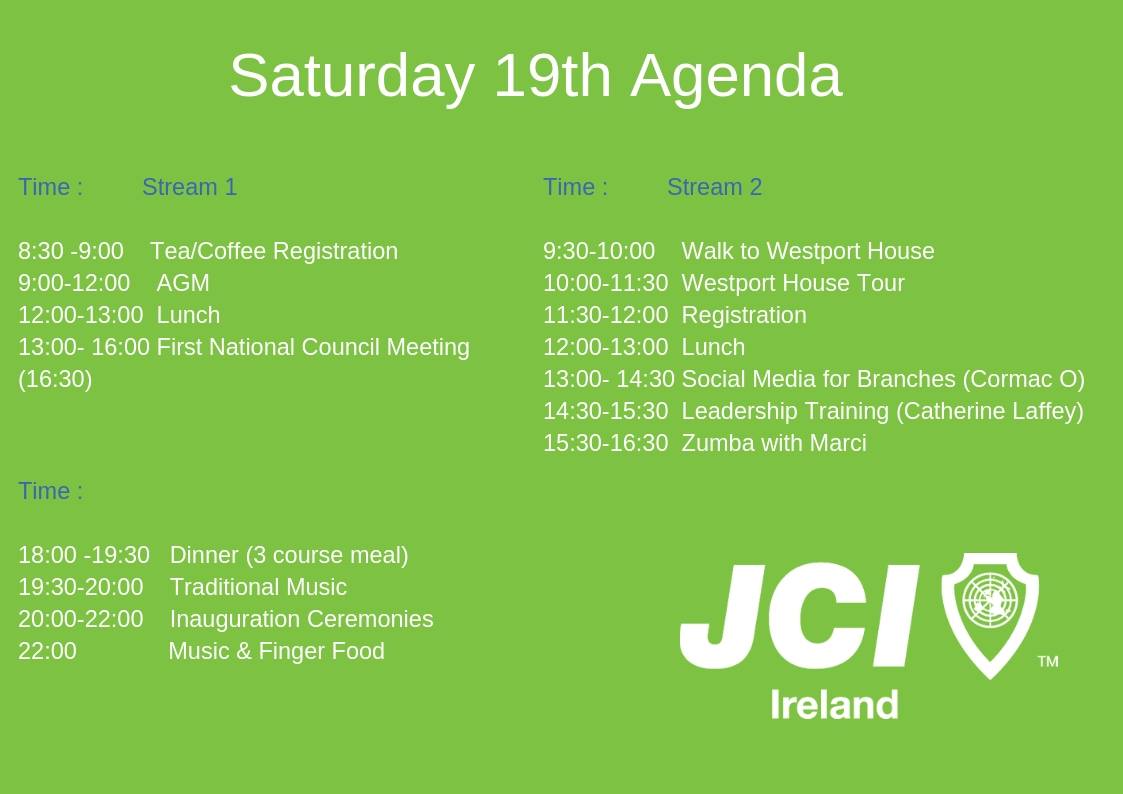 Saturday Dress Code:
National Council = Business
JCI Members= Casual/Comfortable (note there is some walking & Zumba if you feel like being active)
*Note: €8.50 supplement for Westport House Tour
Lunch:
Light lunch of soup and sandwiches
Dinner= 3 course meal in The Helm (included in some tickets)
INAUGARATION
We are super excited for the Presidential inauguration ceremonies. This year we are carrying out the JCI Mayo & JCI Ireland ceremonies simultaneously in the beautiful Custom house gallery. This is open to the public. Charlotte & Keira are looking forward to be surrounded by JCI members, friends & family. Even more exciting news; the event will be broadcast by iMayo TV, so get your TV faces ready.
Local Presidents, don't forget your JCI Chain of office and local officers bring your lapel pins!
Refreshments:
Wine reception 8pm
Finger Food 10pm
Entertainment:
Traditional music throughout with Brendan Keegan
Dancing music ;-) with Matt Rowley & band
Dress Code: Smart dressy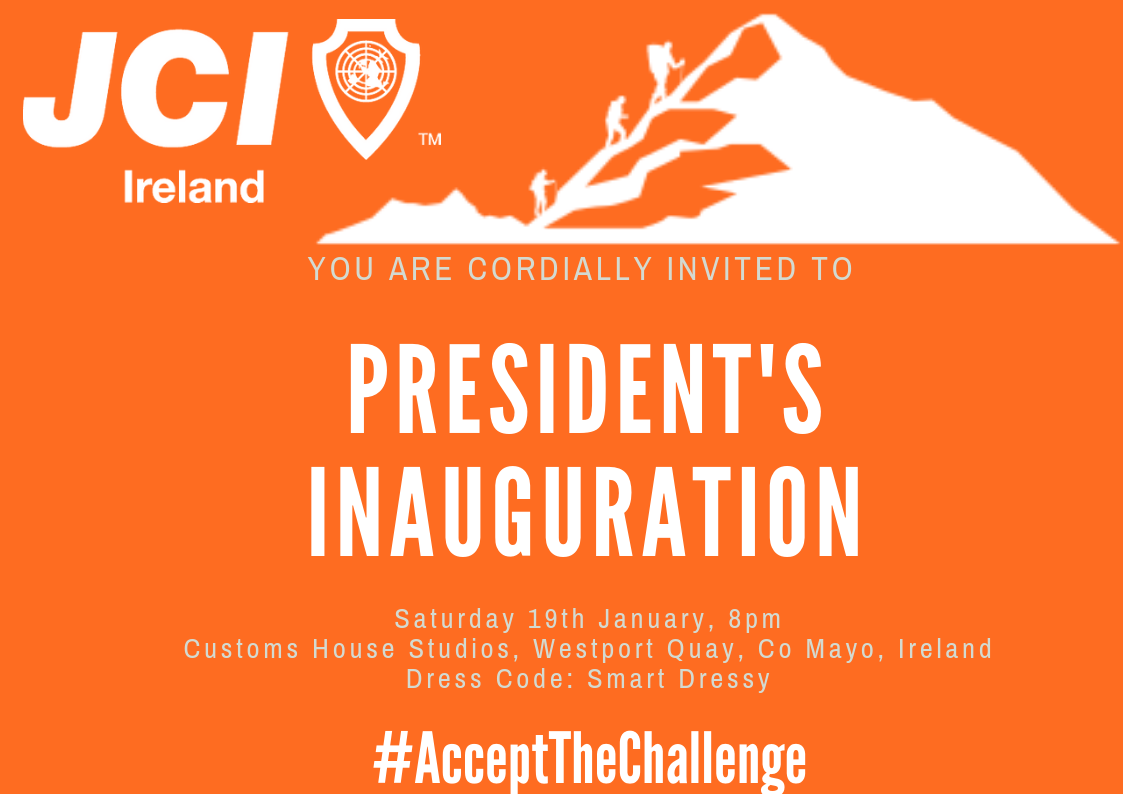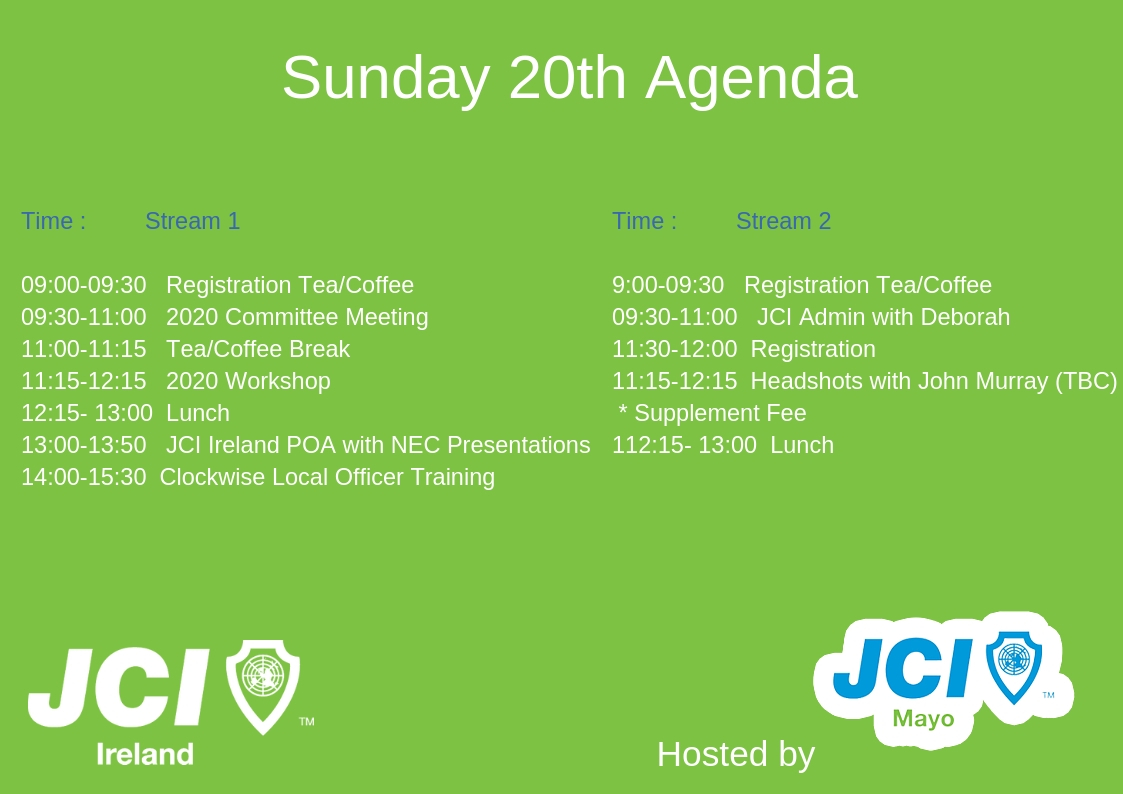 Dress Code:
NEC=Smart Casual
JCI Members= Casual/Comfortable (please inform us of any dietary requirements)
Food:
Two course lunch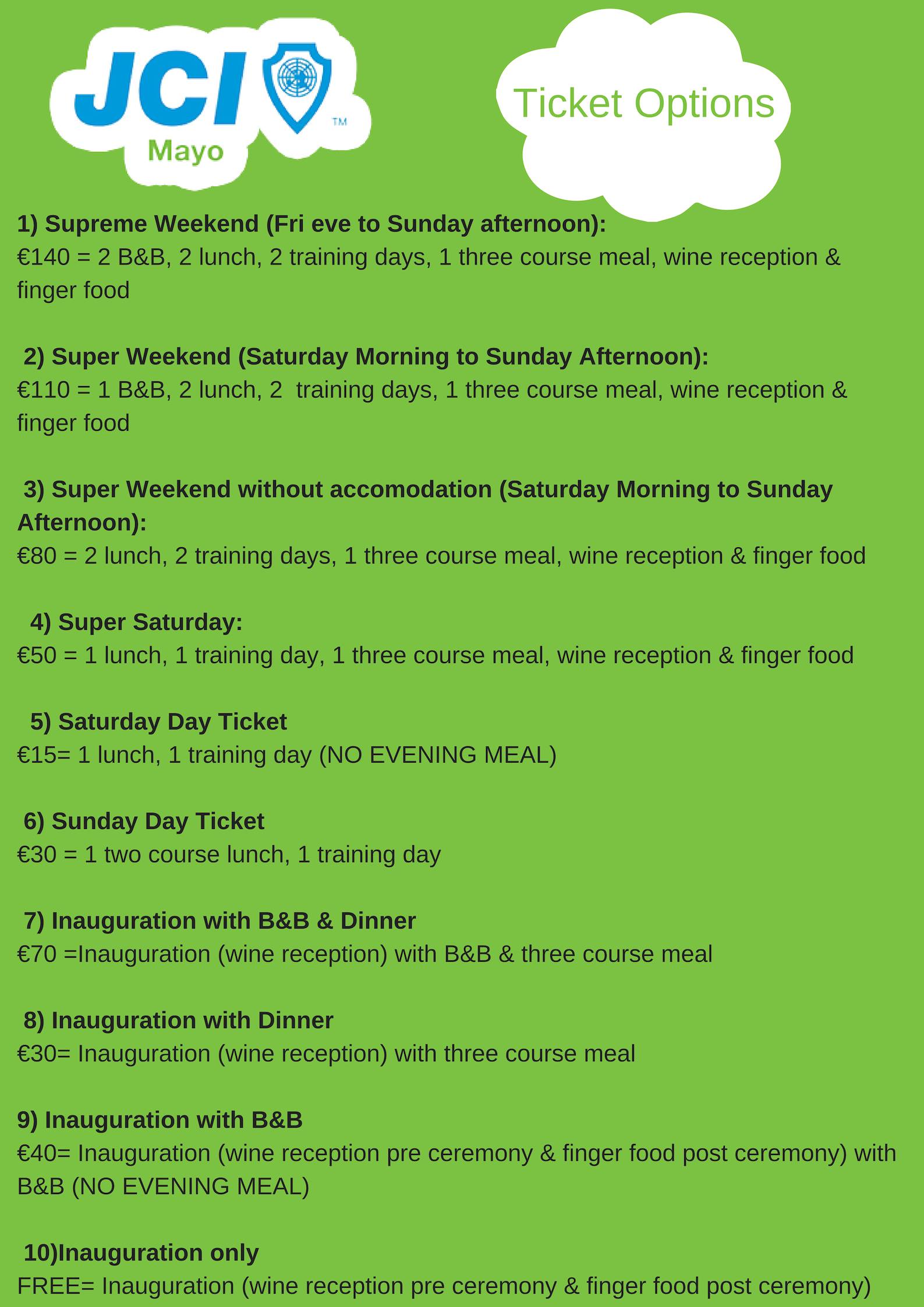 Accomodation:
B&B accomodation in The Helm Apartmets is included in tickets 1,2,7 & 9. Transport if needed will be provied between venues.
Address: The Helm, The Quay, Westport
Alternative accomadation is available in the Castlecourt hotel (conference venue)
If you wish to avail of this
separately
please choose ticket 3 or any ticket not including accomodation 4/5/6/8/or 10
2 nights B&B ( Fri and Sat)
€95pps
There is also some Spa packages available see picture for more details: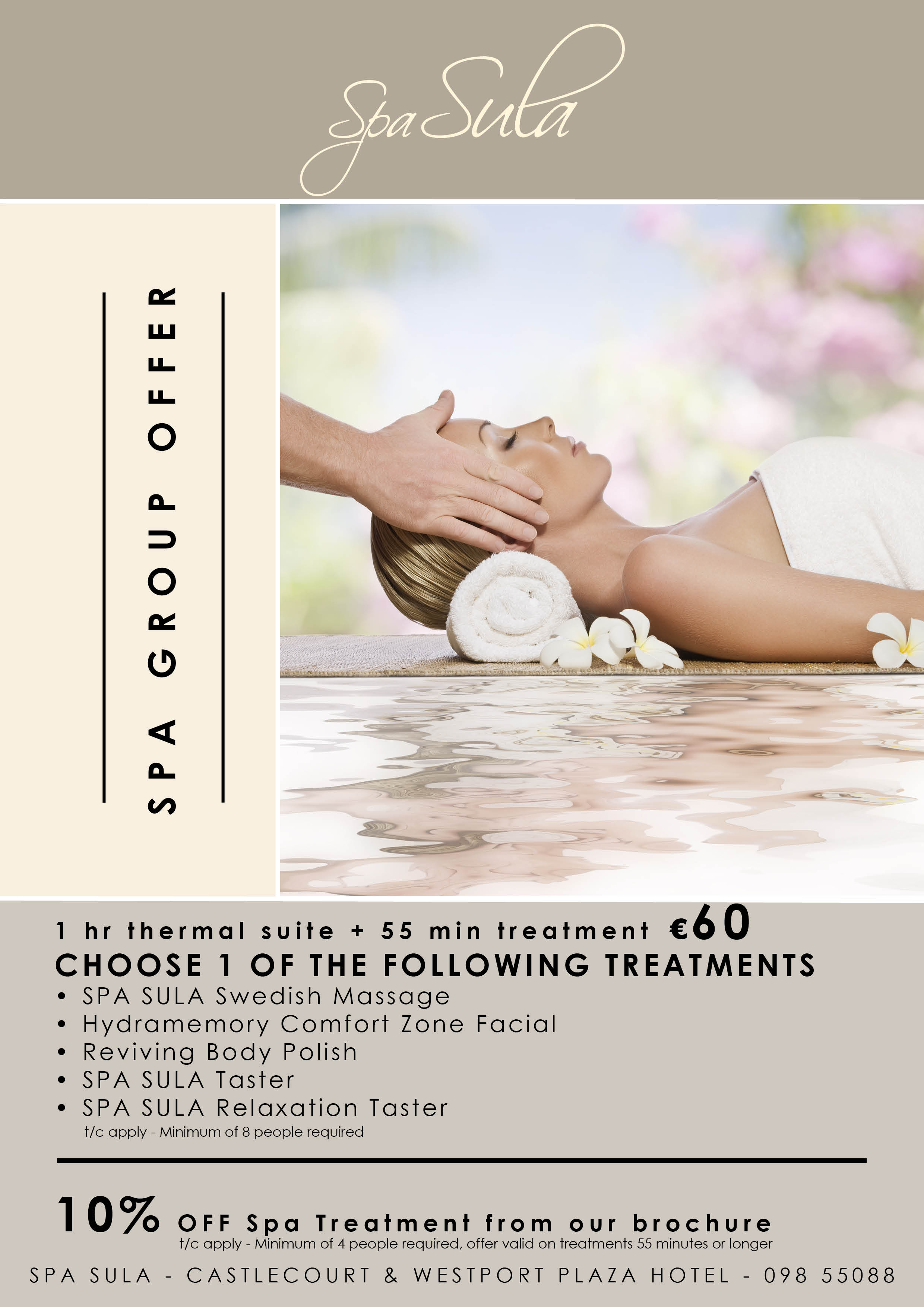 How to get here:
Train from Dublin to Westport
Bus from Galway
Bus from Cork to Galway, Galway to Westport
Bus from Donegal to Westport (1-3 changes depending on times)
We hope to arrange car sharing!
Check out the Facebook event on JCI Mayo for information on the trainers & training sessions.
Any questions email jcimayo@jciireland.ie or message Chaz on 0873631938 or Keira on 0876833008
We ask you to SHARE on social media that you are coming to the event!
Twitter: @JCI Mayo and @JCIIreland #AcceptTheChallenge
LinkedIn: Share the event with your connections
Facebook: Click "Attending" on our Facebook event, invite your friends and members by sharing it!
We are looking forward to meeting you all!