2019 Water JPI Experts Workshop: Drafting the new Water JPI Strategic Resea...
Description
The Water Joint Programming Initiative (Water JPI) is currently updating its Vision and Strategic Research and Innovation Agenda.
The aim of this two-day workshop is to identify the key research, development & innovation needs for each of the proposed new SRIA Themes and discuss Key Performance Indicators & proposed Implementation models.
Draft Programme: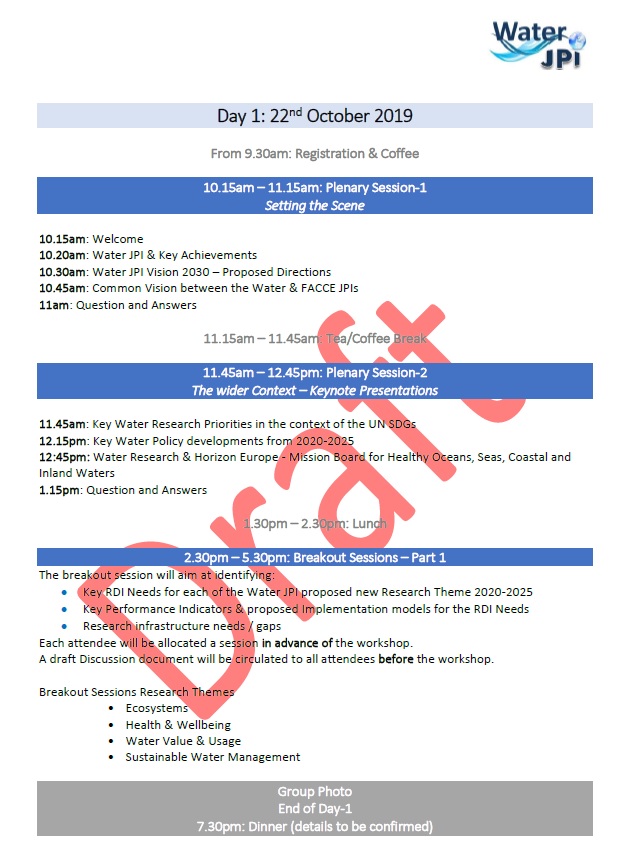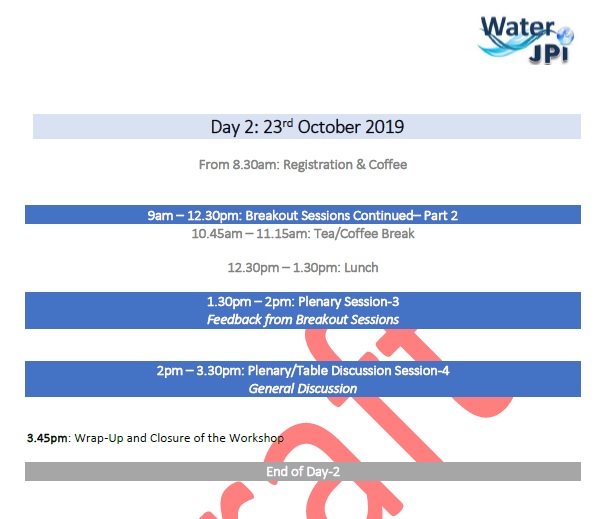 ---
Please note that:
When using EventBrite, you will be bound by the privacy policy of EventBrite – the EventBrite Privacy Policy can be found at https://www.eventbrite.com/privacypolicy/
When registering for this event, you are agreeing with:
the Water JPI Privacy Policy which provides details on how any personal information provided in this survey will be processed; and
In addition, photographs may be taken during the event for dissemination purposes. By registering, you consent to being photographed during Water JPI events and to the use of the pictures by the Water JPI in press releases, printed publicity, newsletters and articles published on the Water JPI website and social media (Twitter, LinkedIn…).