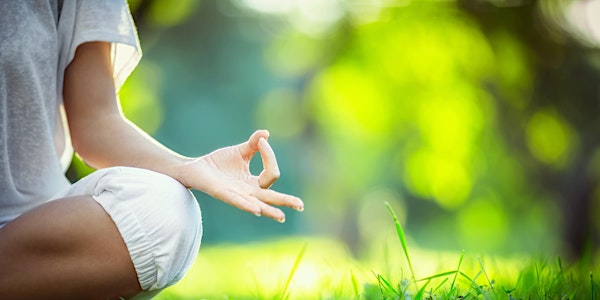 2022 Cork Mind Body Experience
Ireland's Largest Holistic Event returns to the Cork on the 15th & 16th of October 2022, Free Admission, 110 Exhibitors, 100 Talks & Classes
When and where
Location
Cork City Hall Anglesea Street Cork Ireland
About this event
Cork Mind Body Experience: Free Admission: Cork City Hall, Cork - 15th & 16th October 2022
Ireland's Largest Holistic Event returns to the Cork City Hall on the 15th & 16th of October 2022, Free Admission, 110 Exhibitors and 80 hours of Complimentary Talks, Workshops & Classes. The event is comprised of five different elements all in one venue, the Mind Body Soul Expo, the Yoga and Meditation Festival, Conscious Life Cork, the Cork Psychic Fair, and the Live Well - Talks & Workshops
The Mind Body Soul Expo: Bringing together exhibitors and practitioners from the world of holistic health & wellbeing. The event hosts over 30 holistic therapists from all modalities offering mini treatments, advice, and information. You will also find a fantastic array of exhibitors providing holistic health products & information, specialist books, crystals, handcrafted jewellery, angelic gifts, natural skincare, herbal remedies, oils and essences, and much more.
The Yoga and Meditation Festival: Two days of Yoga, Mindfulness, and Meditation. The yoga zone hosts 20 hours of free yoga & meditation classes and many additional meditation sessions & mindfulness talks are held around the venue over the weekend. All classes, sessions & talks are open to everyone and are complimentary, no admission is charged, but donations are welcome.
Conscious Life Cork: Promoting a holistic approach and celebrating a healthier and more conscious way of living, this overarching ethos underpins much of what we strive to share at the Cork Mind Body Experience. Be it one of our many exhibitors who focus on sustainable, vegan & vegetarian products & food, or the ideas in our talks and workshops, we believe these elements of the event are for the curious and those open to making a few small changes that could greatly benefit you're health and wellbeing while helping to make the world a better place.
Cork Psychic Fair: Set in its own separate dedicated area it's a must for all those interested in the world of Psychic Readings, Mediumship, Angel and Tarot cards, Palmistry, and the Crystal ball. All of our readers have extensive training and many years of experience and they all deal with your information in strict confidence. All readings are private and are given on a one on one basis.
Live Well Talks & Workshops: 54 hours of free talks & workshops that will inspire, educate and entertain. The talks & workshops will be as diverse as the presenters but with an underlying focus on inspiring a healthier and happier you.