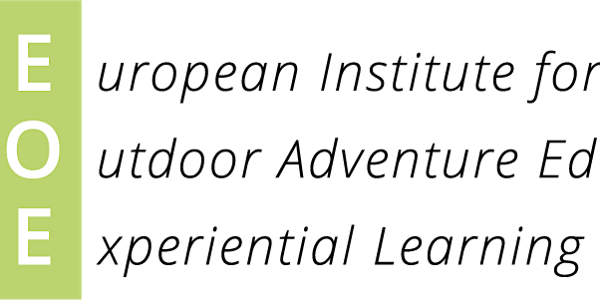 25 years of EOE looking to the future
This webinar marks the 25th Aniversary of the founding of the European Institute for Outdoor Adventure Education and Experiential Learning
About this event
The EOE network Webinar on: "25 years of EOE looking to the future" will look back over the friendships, joint projects and shared practice that has developed over the years and then look forward to the future direction that outdoor learning will take in a rapidly changing world.
The first part of the webinar will introduce four key figures who, through EOE, have made significant contributions to European outdoor learning. We will ask them to comment on how the outdoor field has developed over the last 25 years and as a panel to respond to questions collected from a range of outdoor interests.
In the second part, four younger outdoor enthusiasts from across Europe will share their personal stories and be asked what they consider are the priorities for outdoor learning in the future.
The webinar will provide us with an opportunity to celebrate our 25th birthday, originally planned to be at our next Conference in Marburg, Germany. This has been postponed until October 2022.
Register today for the Webinar and we will send you an access link by email on the afternoon of 21st October 2021. The event will be hosted on ZOOM.
This event is being recorded for publication on the EOE webpage and EOE Facebook private group page. It may be held on a cloud server by the EOE network after the event and used for education, information and further promotion of the organisation across a number of electronic platforms. In accepting a ticket for this event, you acknowledge how this recording will be stored and used by EOE. If you do not wish to be identified or appear in this recording, simply do not use your microphone or camera. You need to enter the Zoom with a name but you can simply enter your initials and country in the name space on Zoom if you wish (for Example, Joe Bloggs from Ireland could be JB_IE).
If you are not comfortable with this, you can exit now and catch the recording of the event as a viewer on our private FB group page.