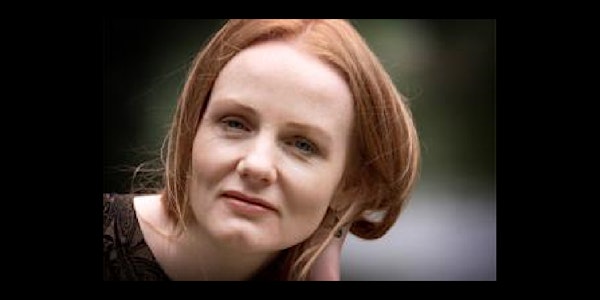 3 Day Creative Writing Masterclass with Martina Devlin
3 Day Creative Writing Masterclass Workshop with Martina Devlin
When and where
Location
St Michael College N69 V31 V962 Listowel Ireland
About this event
In this three-day Masterclass, we'll explore that darkness, confront our uncertainties and enter into the mysterious process that is creative writing. Whether your project is fiction or non-fiction, every writer needs to understand how to enter that process, to open the door into the unknown place.
We'll explore examples of voice and pacing; characterisation and structure. We'll examine the role of inspiration, and nurture that 'small beginning' that heralds the process that begins somewhere in the stillness within.
Darkness, uncertainty, mystery. These are our writing companions. But we also need words on the page. Novels, stories, plays, poems, memoirs – all get written one word at a time. And all the necessary words come from inside us – which is not the same thing as autobiography.
3 Day Workshop - Thurs/Fri/Sat, from 9am to 12:30pm
Omagh-born Martina Devlin is an author, journalist and playwright. She has written 11 books, the latest of which is Edith: A Novel about the Irish R.M. co-author Edith Somerville, set against a backdrop of the War of Independence.
Currently Martina has a one-act play running at various locations about the relationship between James Joyce and Nora Barnacle, Nora & Jim: Curves of Emotion.
Other work includes an Antrim-based historical novel about a witchcraft trial, The House Where It Happened, and a short story collection, Truth & Dare: Short Stories about Women Who Shaped Ireland. Prizes include the Royal Society of Literature's V.S. Pritchett Prize and a Hennessy Literary Award, and she has been shortlisted three times for the Irish Book Awards.
Her City of Books month podcast is sponsored by Dublin UNESCO City of Literature and MOLI, the Museum of Literature Ireland. Martina writes a weekly current affairs column for the Irish Independent and has been named National Newspapers of Ireland commentator of the year. She is the first holder of a PhD in literary practice from Trinity College Dublin.
All events or shows will be filmed or photographed. Buying a ticket affirms your consent to the filming, sound recording or photographing of yourself as a member of the audience. Photography and recordings are strictly forbidden without the permission of the Listowel Writers' Week Literary Festival Management.