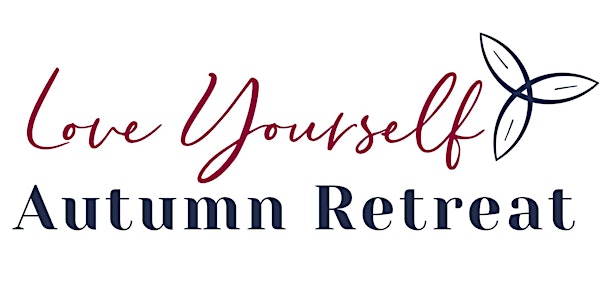 3 Days Online Self-Love Retreat For Women
Relax ⚬ Release ⚬ Renew. Give Yourself the Gift of 3 Days to ⚬ slow down ⚬ reconnect to your heart and soul ⚬ find your deep inner joy
Refund Policy
Contact the organiser to request a refund.
About this event
In this 3-Day Retreat, I will walk you through the process of reconnecting back with yourself, getting in charge of your thoughts and emotions and setting a clear map for bringing gentle but radical self-care and self-love back into your life!
WHEN YOU SIGN UP YOU WILL GET ACCESS TO ALL THE RECORDINGS AND MATERIALS (for a period of 2 weeks)) IN CASE YOU CAN'T MAKE SOME LIVE CALLS OR WANT TO COME BACK TO SOME MATERIALS AGAIN
🌺We will start each day of the Retreat with a LIVE Morning Meditation (@10am Dublin) so that you can start the day with reconnecting to yourself and your deep intentions
🌺We will meet for a LIVE Midday Chat (@1pm Dublin) to focus on the topic of the day, introduce a simple practice/exercise for you to play and experiment with, and answer all the questions you might have.
​🌺We will meet every evening for the LIVE CIRCLE (@7.30 Dublin) to dive deeper into the topic of the day and for one of those beautiful & transformative relaxation /breathwork /meditation /journaling and creative art practices that my retreats are famous for :)
🌺You will get access to our exclusive Facebook Group so that you can connect to our amazing community of women and get any support and assistance you might need on the way.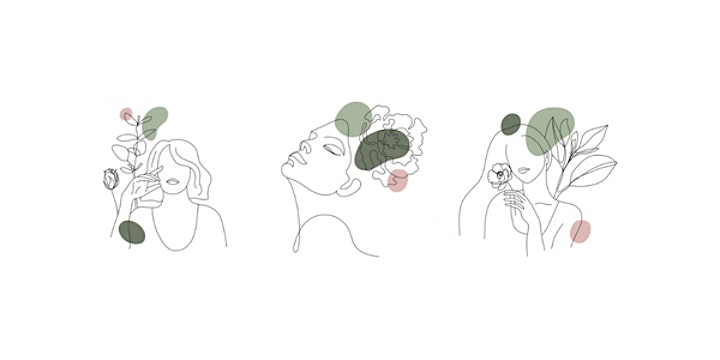 Women have been gathering in circles since time immemorial.
They have been coming together to support, embrace and inspire one another.
Let yourself experience that, too!
Let's meet together, in a safe and supportive space to share, heal and reconnect to deep inner wisdom we hold within ourselves.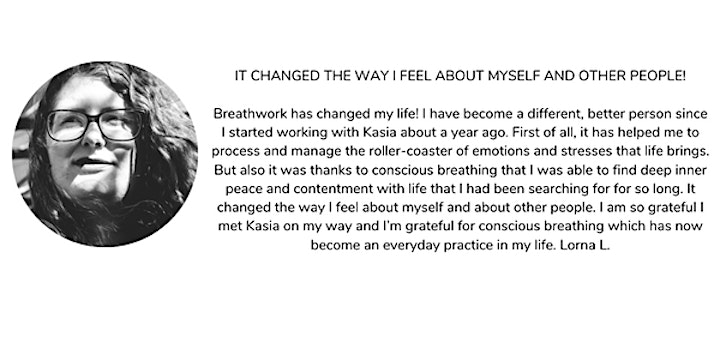 Day 1: Choose to take a pause & see where you stand in your own way!
Do you think, feel and behave as if you were your own best friend? Are you truly on your own side, no matter what? If not, this is the place where we need to start.
On Day 1 I will show you how to:
⚬ get back in charge of your emotions (even the most difficult ones)
⚬ silence your overactive inner critic
⚬ quiet down the negative chatter in your head
⚬ let go of and forgive the burdens from the past you're still carrying
⚬ reconnect to, accept and start feeling true appreciation for your physical body!
Day 2: Reconnect to what matters most - your values, your dreams and passions, your sense of meaning & purpose!
Are you in touch with what truly matters to you? Or do you just go through the motions and allow your life to slip through your fingers? Or maybe so many things have recently changed that you need to 'find yourself again?
On Day 2 you will take time to:
⚬ reconnect to your heart and soul
⚬ reclaim your sense of self-worth and self-confidence
⚬ find your deep sense of empowerment and guidance
⚬ shift the way you things and feel about your future
Day 3: Bring what you've learned into your everyday life - so that the change you've made during first 2 days is long-lasting and sustainable
We often make a big change or transformation during a workshop or retreat, just to realize a few weeks later that we slipped back to our old ways and are back to square one. But not this time! Together we will put a plan in place how you can easily stay on track, be consistent and enjoy the sweet rewards of your work for weeks and months to come!
Together, on Day 3, we will make sure that:
⚬ right things are put in place so that you easily move forward in the direction your heart is calling you to go
⚬ you know your triggers and your 'glimmers' , so that even if something throws you out of balance, you know how to come back on track quickly and effortlessly
⚬ you know how to keep your motivation, inspiration and commitments fresh and enticing for weeks and months to come.