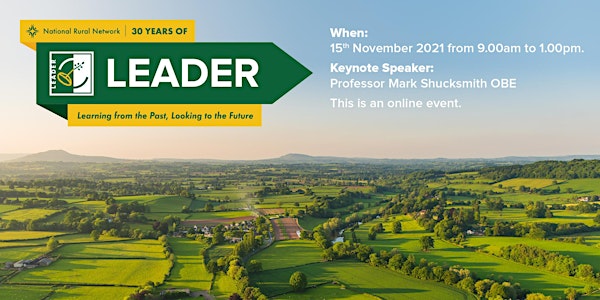 30 Years of LEADER: Learning from the Past, Looking to the Future
The National Rural Network (NRN) is delighted to host the 2021 LEADER Conference on the 15th of November 2021.
By National Rural Network (NRN)
Date and time
Mon, 15 Nov 2021 01:00 - 05:00 PST
About this event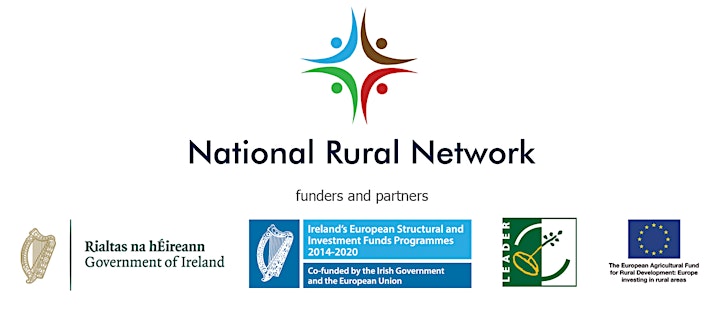 This online event entitled 30 Years of LEADER – Learning from the Past, Looking to the Future will allow us to reflect on past and current programmes, while also debating rural policy and practice via the next LEADER Programme.
We are particularly pleased to welcome Professor Mark Shucksmith, OBE, Newcastle University to deliver the keynote speech and to share his renowned experience of rural development and the LEADER Programme.
As we face continued challenges globally, it is essential to consider rural change, development and sustainability. The NRN LEADER Conference will provide this opportunity by examining the success of the LEADER programme over a 30 year period and by planning how such accomplishments can be replicated into the future.
This free conference is open to all stakeholders in the LEADER programme, including LAGs, IPs, rural enterprises, academics, community organisations and policymakers.
CONFERENCE PROGRAMME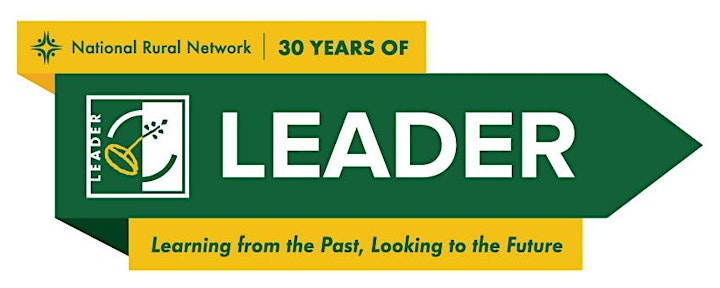 About the organiser
The NRN is a membership network for farmers, agricultural advisors, rural communities and others interested in rural development. It provides up-to-date information, case studies, seminars and conferences to maximise the beneficial outcomes of Ireland's Rural Development Programme 2014-2020 for rural stakeholders. The NRN is managed by a consortium led by Irish Rural Link in partnership with The Wheel, NUI Galway and Philip Farrelly & Co.