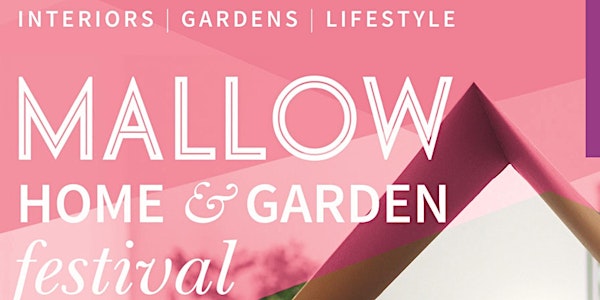 Mallow Home & Garden Festival
Location
Cork Racecourse Mallow
Killarney Road
Mallow
Mallow Home & Garden Festival
About this event
This year's Mallow Home and Garden Festival promises to be better than ever with a spectacular range of exhibits, events and entertainment for the entire family.
The festival, first launched in 1999, is one of the longest running events of its type in Ireland and offers visitors a magical blend of home and garden inspiration, food and entertainment.At the heart of the festival is a unique collection of permanently maintained, mature gardens, each of which is created and developed by an Irish designer and tended throughout the year by a team of expert gardeners.Whether you are an expert gardener, just testing your green fingers or, if you want ideas for your home, come along and be inspired!
We bring together an outstanding range of exhibitors offering products, services and advice to transform your home and garden.